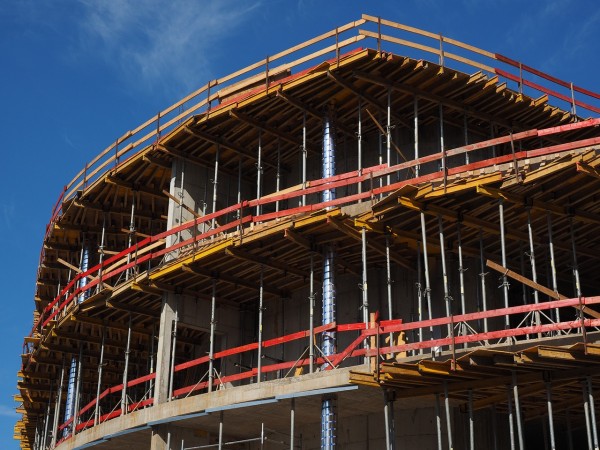 Despite the growing clamour for more new homes to be built, one university study has revealed that more new-build properties make home-owning in the UK increasingly unaffordable – not less.
The Nottingham Trent University study reveals that when new home supply grows by 1%, the mortgage payment ratio worsens by 9%.
The report's author, Dr Alla Koblyakova, said: "The government believes that increasing the supply of new homes will mean the overall costs will come down for owning a property.
"But our research shows the mortgage market behaves differently, so when new housing comes to market, lenders will relax their conditions to lend more money. When consumers are able to buy property at a higher price, the property price does not come down.
The supply of affordable property
"This is significant because it's the opposite of what is generally expected. It's important that future affordability programmes don't focus only on the supply of affordable property but also on housing finance supply."
The university's researchers research looked at more than 1,700 mortgage holders to find its conclusion and the study underlines the findings from the Demographia International Housing Affordability Survey which gave property in the UK their 'seriously unaffordable' rating; they say that the ratio across the UK for house price to income is 4.6 while in Greater London it is 8.5.
Dr Koblyakova pointed out: "Property prices go up faster than wages in the UK and it's not possible to control house prices but politicians can motivate lenders to offer longer mortgages to reduce the monthly mortgage payment size."
According to the study, if mortgage lenders extended their mortgage length to 30 years it would make home-owning more affordable for people on average incomes.
More needs to be done to help home-buying affordability
The chief economist with the Council of Mortgage Lenders, Bob Pannell agrees that more needs to be done to help home-buying affordability within the UK's property market rather than having to build more homes.
He explained: "While government policy may stimulate housing market activity, the focus on helping new construction seems to be an incomplete strategy for delivering a healthy and sustainable housing market."
However, the National Housing Federation disagrees that new-build homes will lead to worse property affordability and a spokesman told one national newspaper: "The reason prices mainly keep going up is that we are not building enough new homes.
"We need to build 220,000 new homes every year to meet demand and last year we built just 143,000; we need to build tens of thousands more new homes every year."