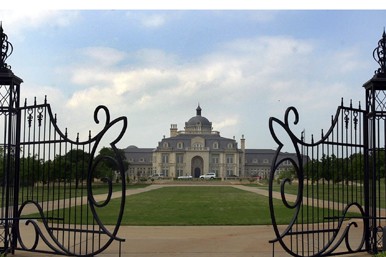 Despite calls from his coalition partners, the Chancellor of the Exchequer has ruled out new UK property taxes. In his Autumn Statement, George Osborne rejected calls to impose a new 'mansion tax' on high value properties, preferring to concentrate efforts on ensuring that the wealthy do not avoid paying Stamp Duty.
We look at the impact of the Autumn Statement on the UK property market.
Chancellor says 'no new homes tax'
In his statement to the House of Commons, Mr Osborne said that the introduction of a new property tax would be more trouble than it was worth as it would require the revaluation of thousands of homes.
He said: "In my view it would be intrusive, expensive to levy, raise little and the temptation for future chancellors to bring ever more homes into its net would be irresistible. So we're not having a new homes tax."
Instead, the Chancellor promised to clamp down on those that are avoiding paying stamp duty currently to increase the tax proceeds from UK property.
FT Adviser reports that 'the chancellor announced a stamp duty rise on multi-million pound homes already announced in Budget 2012 in March of this year, which raises stamp duty on homes worth more than £2m to 7 per cent.'
Nick Clegg and other Liberal Democrats had been urging Mr Osborne to introduce a number of measures to increase the tax revenues from wealthy Brits with large homes. The Deputy Prime Minister could be seen shaking his head in the Commons during Mr Osborne's speech.
Clearly the Chancellor believes that the introduction of a new property tax would be too complicated. By tackling the issue of stamp duty avoidance, he believes that he can raise tax revenues from people buying more expensive homes without the need for new legislation.
Author : Nick Marr