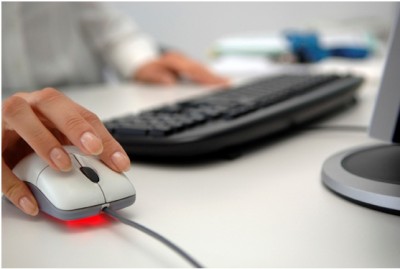 If you are thinking of selling your home you might be wondering what the benefits are of using an online estate agent. In the UK more and more people use the internet to manage most aspects of their lives online.  Most buyers use property websites to search for a new home, it makes sense to consider selling a property online, however it may not be for everybody I examine how online estate agents actually work.
Are all services the same?
Its important to know that when using an online agency you will need to sign a contract, they are subject to the laws created by the Estate agency Act. This could mean that when a complaint arises the internet estate agent could in theory suffer sanctions laid down by The Property Ombusdman. Online companies usually use online contracts that speed up the process and reduces cost however as always its wise to read the small print. 
How to find the best internet estate agency?
The House Shop has been helping homeowners save money by selling a property online since 2000. We have the expertise and experience to recognise the best online estate agents and work with a handful of selected internet only agencies. We can help you compare the best companies that have a proven track record is sales and service
.
Estate agent comparison service
One of the most common complaints that vendors make when selling a property is the cost of selling a home. On average fees tend to be between 1.25% to 2% of the selling price + VAT. This can result in fees running into their thousands. Most online estate agencies charge a one off fixed fee and some even offer monthly payments
The risks of an online estate agent.
Traditional estate agents normally charge their fees after sale , however online estate agents normally charge upfront a lower fixed fee. The risk is that that if you dont sell your home you have paid and not benefitted from the sale. My advice is to decide about the saleability of the property
Have you priced to sell your home

Is the property presented well

Is the property a real competitor compared against others
Most online estate agents operate from a central office covering the UK and do not have the overheads associated with running a local estate agency. This means that the savings made can be passed on to consumers who opt for a low priced estate agency house sale.
My experience has shown that online estate agents offer consumer friendly contracts that are transparent and do not aim to catch a vendor out. They tend to offer multi agency contracts allowing the vendors the freedom to work with other agents . 
The dangers of contracts?
Traditional high street agents can ask you to opt for sole selling rights, and when you find a buyer yourself, you will still have to pay the fees. Another one to watch out for, if you are a seller, is a "ready, willing and able purchaser contract". You will have to pay once a buyer, who is able to exchange unconditional contracts, is found. This still applies if you withdraw your property before the sale is completed. In this scenario, you may also be charged for the cost of "For Sale" boards and advertising. 
The publication 'Which' deal with this subject very well and you will find their article here 
The best way to price your home 
The worst thing you can do is over value your home. You also need to be aware that some shady companies may over value properties to win your business. They will ask you to reduce the selling price after you spend time on the market without a sale. I wrote an article that will help pricing a property The Worst Thing a Seller Can Do

The choices 
Today I believe we have three tier housing market for vendors seeking to sell a home in the UK.
1. Traditional high street

Good local estate agents are part of the community and may have good local knowledge about your area and housing market. They attract buyers to their offices who may register with them so could be well placed to find you a buyer quickly. Some estate agents will provide a viewings service and additional local newspaper advertising. They normally charge excluding VAT and can be very expensive with commission based on the property sale price. Estate agents commission can range from 1.25% to 2% . 
Internet based agents are in a position to give your property exposure on the major property websites ranging from Zoopla, Rightmove to Primelocation. They offer automated valuation services based on tools supplied from websites such as Rightmove. They will not normally charge a commission but a low cost fixed price fee that is paid upfront. 
Much like an online estate agent a private sale will give extensive online marketing but often without the exposure on the premium websites that refuse to promote properties that are not listed by an estate agency. Private sales means complete control as you are representing yourself and you take control of the marketing aspect of your home. Once you find a buyer you simply hand the legal process to a legal representative.
Alternative methods to sell BBC debate
View the debate that was aired on BBC breakfast concerning the different ways you can market a home.