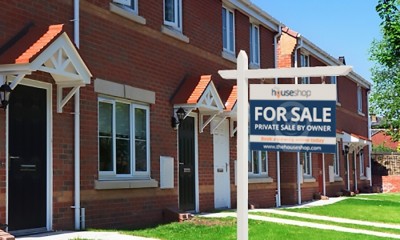 Private House Sales
Private house sales, or selling direct without an estate agent, is fast becoming the first choice for homeowners seeking to save money by selling a property online.
The House Shop offer a Free option to sell a home privately where owners can advertise their property for sale to thousands of people who arrive at The House Shop each day in search of their next home. Managing a DIY home sale can be even easier by selecting any one or more of our professional & marketing services. We can help with photography, floor plans and even property descriptions, all aimed at marketing your home like a professional.
A direct sales approach allows you to put your home in front of thousands potential buyers while maintaining total control of your sale. Selling a home yourself also means that you can undertake other forms of marketing such as social media promotion, local advertising, mail drops and local publicity, to name a few.
Although you will not be using the services of an estate agent that doesn't mean that you should miss out on the vital local, physical advertising that a For Sale Board can bring to your property. The House Shop offers a high quality For-Sale-By-Owner board to ensure that you make the most of local foot traffic, especially as the majority of buyers move to a new home within 10km of their old address.
Another benefit of a private house sales approach is that you are not restricted by the blanket marketing that agents will typically employ. Instead you can do anything and everything to bring attention to your home – why not try out some Extreme House Selling techniques to secure some PR coverage for you and your property?
 All private house sale listings are reviewed and promoted on a exclusive network that has proven to help sell the homes online since 2000.
The House Shop launched in 2015 and is pro-consumer and pro-choice , we work with thousands of estate agents who can help with professional valuations and advice. For those that need the help of an agent, but do not want the services of a traditional estate agency, we also work with several online estate agents who can assist with major portal advertising. 
More about The House Shop
Buyers love private house sales
The House Shop offer buyers thousands of homes not found on any of the other major portals such as Rightmove or Zoopla. Our mix of properties include those being sold privately by owner, by high street estate agents, online agents, property developers and even homes from property auctions.
Savvy property buyers search both agent-only websites and private house sale websites to ensure that they find the best possible property for their money. Many private house sellers can be more competitive as they do not need to factor a commission into the asking price. Buyers love dealing directly with the owner as they can help with all the important things from the size of the utility bills to how the gas central heating works. More and more people are used to peer to peer sales and selling a home is know becoming a real option . Further reading:
Three Great Benefits of a Private House Sale
How to sell your home privately with The House Shop
To learn more about how we can help sell your home see our advertising packages here or drop us an email any time to request a call back and discuss your options in more detail – enquiries@thehouseshop.com