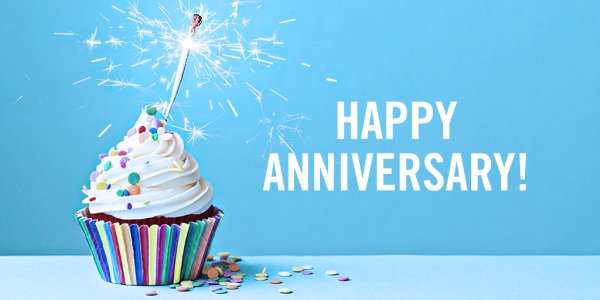 I caught up with our Head of Business Development, Ash Rahman, to celebrate his One Year Anniversary working for TheHouseShop.com.
We can always rely on him to make a gentle quip at our expense and he is great at breaking the silence during a quiet moment when our heads are bowed at our desks in concentration. Ash is definitely the office joker, a fantastic member of our team and we can't imagine the office without him.
So in honour of this special achievement and landmark occasion, I interviewed him to help celebrate his success.
CS: Congratulations Ash on your One Year Anniversary here at TheHouseShop.com. Thank you for taking the time out of your busy schedule to speak to me today. So let's get started.
CS: What was it about TheHouseShop.com that attracted you when applying for your role?
AR: I have always wanted to work for a young company, to be there to watch it grow from scratch and share in its successes and TheHouseShop.com is a fantastic example of this. Being in the fast-paced and competitive property industry, which I have a real passion for, having previously worked in the sector, I felt confident that this was the right company for me.
CS: What has been your biggest success since you have joined TheHouseShop.com?
AR: Well as I'm known for being the most modest man in the office, I will limit myself to just two examples only!
No. 1. Would have to be helping people during their search to find an accessible home. Introducing buyers and sellers to each other is a great service TheHouseShop.com offer, as there aren't many resources available in the UK that are specifically targeting this market. Often before people in need of an accessible come to us, their search has been drawn-out and quite often disappointing and the fact that I can be there to help is really special. It's a great benefit of my role that I get to work with people in this niche area and I very much enjoy the process.
No. 2. Are the successful relationships that I have nurtured and put into place on the b2b side. I really enjoy this side of my role and it hasn't gone unnoticed in the office, as I have been told how my quick-fire sales approach over the phone, has frequently drowned out other people's conversations! What can I say? I'm a competitive salesman who loves the thrill of chasing down the next lead!
CS: What do you like the least in your role?
AR: That's a good question and I will have to think quite carefully as to how I can answer that! Mmm…. well I have to say the worst things about my job would be doing my administration and working with Clare!
CS: Charming!
AR: You're welcome!
CS: What are your goals for the year ahead?
AR: Well being driven to help my company and department succeed, I have a three-pronged action plan that I want to complete by the end of my second year working for TheHouseShop.com
Helping more people to buy and sell accessible homes
Create even more successful b2b relationships and of course to maintain the current ones I have in place
Hit my financial targets with the gusto of a 10-year-old kid, hitting a pinata at a birthday party!
CS: Thanks for being such a good sport Ash, I really wish you the best success in your second year at TheHouseShop.com and appreciate your giving up a slice of your precious time to do this interview.
AR: No worries Clare and thank you.