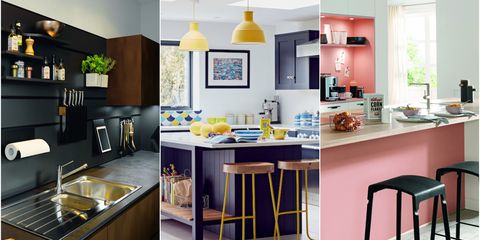 The easiest part about planning any sort of home renovation is the dreaming part. You can spend hours gazing through catalogues and websites at your ideal walk-in shower and pourable vinyl flooring, but thinking about paying for it doesn't come quite so smoothly! Here's how you budget for this big project.
Work out an estimate
Use a budget calculator to work out roughly how much your new bathroom will cost you. You should do this with a contractor so you get an accurate picture.
Find out how much you have to spend
When you have an estimate, you need to work out if you have the spends! If you already have the cash ready, then that's great, but most people need to use either a loan or do an equity release on their property. This will give you a set amount to work with so you'll know what your limits are. You might be able to add some extra money from your salary each month, but don't factor this in to your calculations – use it for a few frills at the end of the project.
Get some quotes
You should get quotes from at least three contractors and you should present them with the same specifications, like tiles, low-flow shower heads and so on, so that you're getting the same project priced up for you.
To find the contractors to get your quotes from, you should ask around friends and family, as well as looking at local review sites. When you've got your shortlist, don't just jump at the lowest quote, because it may be worth paying a bit extra for someone you'll enjoy having around your house for a few weeks.
Factor in some contingency money
It's pretty much the law and you have to obey it! You will, in the course of a renovation project, hit some sort of snag and incur some extra expenses. It may be that you have to upgrade your travertine tiles because the ones you originally wanted are in short supply and won't be in for three months. Ideally, you should add on another 15% to your budget, but make sure that you can afford the extra expense if you have to run into it, especially if you're getting a loan. If the extra 15% tips your repayments over the edge, then you might need to downgrade those tiles instead.
Work out what your priorities are and look for savings
It's always good to look for ways to save some money, so that you don't eat into too much of your contingency fund, or maybe even come in under budget. You'll have some essential elements of the renovation that aren't negotiable and some that you have a bit of wiggle-room with. Ask your contractor if they know of any suppliers offering ex-display fittings or cheaper-but-just-as-good unbranded equipment.
Another good idea is to source your materials and fittings yourself, as you might stumble upon a few bargains out of your area and outside of your contractor's usual suppliers. If you do this, though, tell your contractor so that they don't end up doubling up on the bathtub!