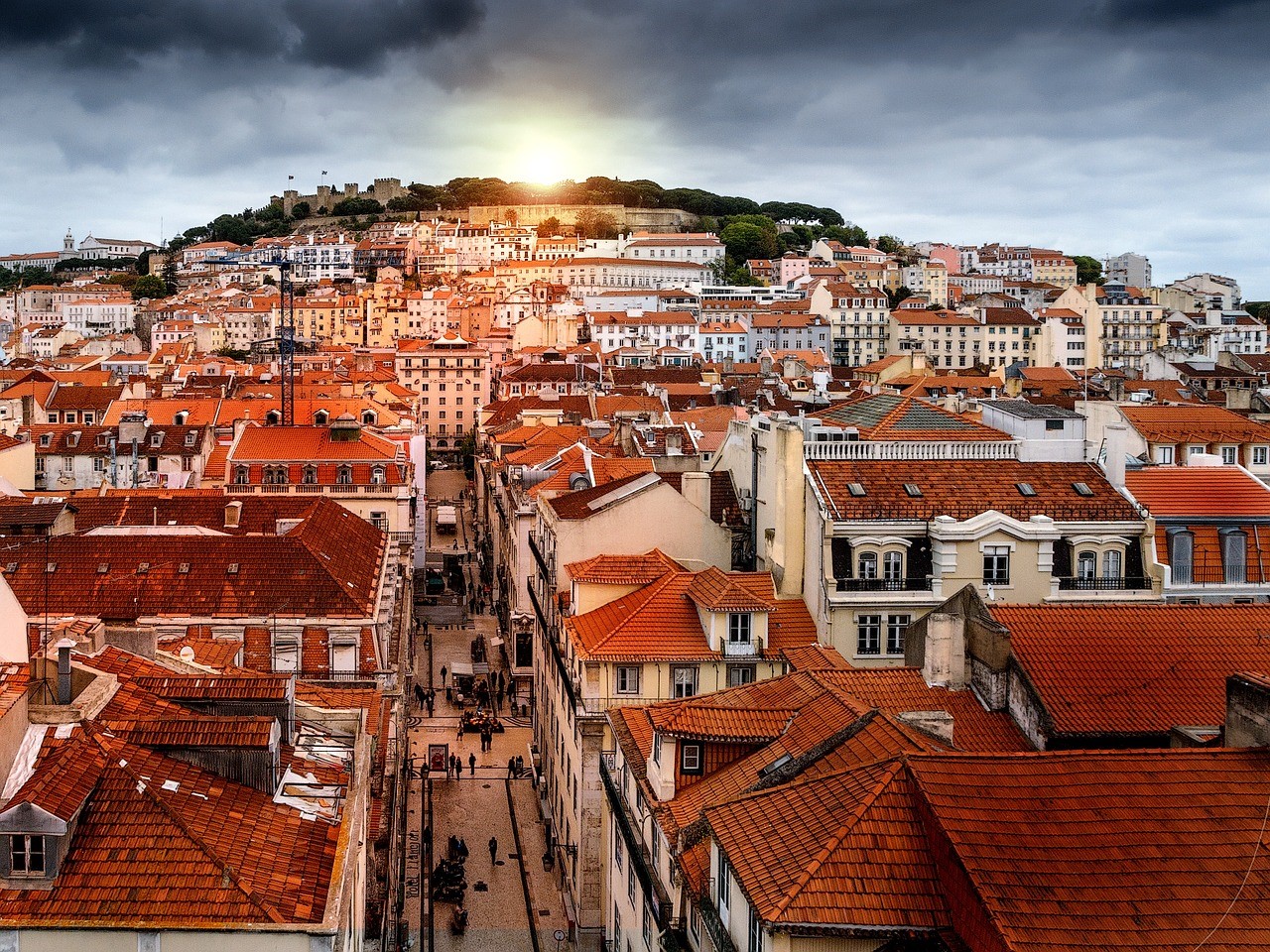 Once again, the Portugal real estate market has cemented its status as a safe-haven for savvy investors worldwide.
Continuing its extraordinary growth, Portugal's commercial real estate investment market hit an incredible €1.4 billion EUR for the first half of 2018.  The office sector demonstrated particularly robust performance, growing more than 9% when compared to the H1 2017.
As expected, the vast majority of investor interest centred on the capital Lisbon and Portugal's most desirable coastal resorts. Prime yields in the retail, commercial and office property markets of Portugal have significantly outpaced European averages.
International investors from a diverse range of countries and backgrounds are setting their sights squarely on Portugal. Outsider interest has been bolstered over recent years by superb performance in the tourism and residential industries, generous tax incentives from the Portuguese government and simplified residency programs for international investors and expats.
Most impressively of all, economists predict further growth for the Portuguese property market for the indefinite future at least. As one of the most appealing nations in the European Union for investors at all levels, there's a strong chance we've only just begun to see what Portugal is truly capable of.
Portugal's growing exposure at international level, programmes that encourage foreign investment, and the excellent performance seen in the tourism and residential industries have enabled Portugal to attract the attention of a diverse range of international investors.
During the first half of 2018, the market remained very much dominated by international real estate investment funds and foreign capital, which accounted for 98% of the total amount of investment transacted. It should also be noted that 75% of all investments made in commercial real estate in Portugal during the first half of 2018 were part of operations worth in excess of €100 million EUR, with investors with a more core profile the reason behind this result.
Advantages of Real Estate Investment in Portugal
But what is it that makes Portugal such an attractive investment hot spot?  Given its proximity to so many other desirable EU nations, why are key properties in Portugal being snapped up at record-pace?
From the perspectives of both investors and experts alike, Portugal is bursting with unique charms and points of appeal. The following have proven the most attractive of all among investors polled by economists:
– Compared to other European nations, Portugal boasts some of the lowest overall living costs than any comparable country. Particularly when compared with the UK, costs of living in Portugal are significantly lower.
– The Portuguese government recently introduced a series of tax breaks and incentives for outsiders buying in. Incentives that have proved particularly popular among retirees looking to make the most of their pensions.
– Portugal has a rich and diverse landscape that provides something for everyone. Dramatic mountains, open countryside, beautiful beaches, cosmopolitan cities – all crammed into a surprisingly compact country.
– English is the unofficial second language of Portugal, spoken by the overwhelming majority of citizens at an advanced level. Another appealing point for those looking to buy into or relocate to Portugal.
– Evidence would seem to suggest that average property prices across Portugal are only set to continue climbing over the coming years. Or to put it another way, affordable inventory is available for the time being, but perhaps won't be around for long.
– As a tourist destination, the fact that Portugal boasts an average of 300 days of sunshine per year speaks for itself. Throughout all four seasons, Portugal attracts visitors in huge numbers from all over the world.
– With its three major airports, Portugal is also convenient to access from anywhere in the world and offers convenient connections to towns and cities across Europe and beyond.
So, let's invest in Portugal?
The past couple of years have seen Portugal enter into a self-perpetuating cycle.  Demand grows among investors, available inventory is snapped-up, new-builds are commissioned and property prices increase. The cycle summarily continues, paving the way for a promising and prosperous future.
Already, Portugal's financial crisis is something of a long-forgotten memory among those planning for the future. Safe havens in Europe are few and far between, but investors are flocking to Portugal for the promise of healthy gains and record demand. Particularly in buy-to-let circles, demand for attractive properties in key locations has never been higher.
Every investment in overseas property warrants extensive consideration and a cautious approach. However, the Portuguese real estate market, as it exists today, is practically an obvious choice.