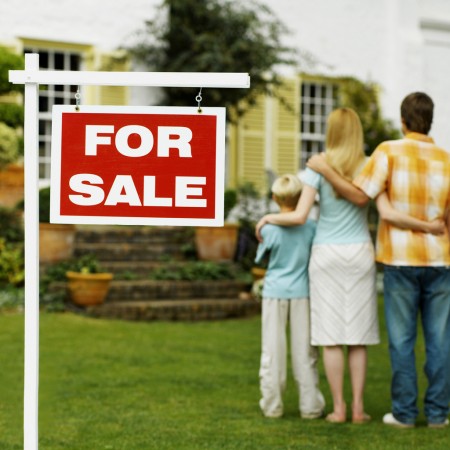 Selling property privately (foregoing the traditional high-street estate agent) is an increasing trend, but for many it's a confusing, daunting prospect. But it's not as complicated as one might think. Thinking of selling privately? Here's what you need to know.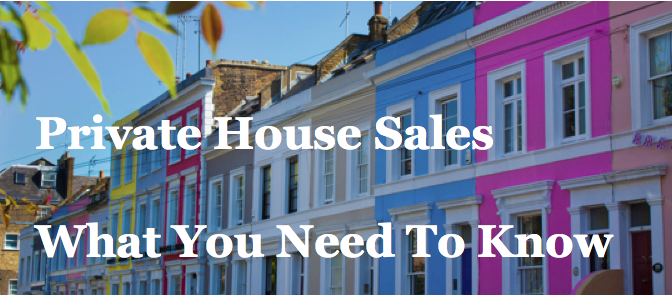 Just because you've decided to sell privately doesn't mean you have to go it completely alone. Traditional estate agents may take care of many of the finer details of selling a property, things like advertising and showing off the property in question, but this aid comes at a high financial cost. Traditional estate agent fees can be steep, and they normally take a percentage of the overall sale price. A typical percentage of 1.5% may sound low, but houses are big money. A house that sells for £200,000 would demand a fee of £3,000.
Selling privately means avoiding much of the financial loss without sacrificing the help. There are many comprehensive resources available when it comes to listing a property, websites that specialise in this new selling revolution.
How Do I Value My Property?
It is always a good idea to invite 3 local estate agents to come and value your property, even if you don't plan on using their services to sell your home. All high street estate agents will offer a no obligation, free professional valuation because this is how they win most of their business.
Your local agents will have detailed knowledge of your local market, levels of supply and demand, realistic prices and target audiences – but be wary of the fact that an agent may deliberately overvalue your property to try and win your business!
As well as getting a professional valuation, there are a number of free online valuation tools that use house price data to calculate a rough value of your home. If you combine the information from your online valuation and the estate agents valuation, you should come up with an accurate and realistic asking price to market your property.
How Do I Advertise My Property? 
One of the great things about selling your own home is that you can be far more inventive and original in how you market it to potential buyers. Both online and high street estate agents will apply the same blanket marketing techniques to all their properties – put up a details sheet in their window, put up a For Sale board and send a digital version to be displayed and RightMove and/or Zoopla. It doesn't matter what type of property you are trying to sell, agents will use this same approach every single time.
If you are selling without an agent, you can still use the agents' marketing tricks, but you can also be far more specific and targeted with your marketing efforts. For example, while you may not have an office window to display your property info, you can create your own brochure or details sheet and put it up in local shops, restaurants and transport hubs – giving you excellent local exposure at little to no cost! You can even have your own For Sale board as most private house sales websites offer this as an optional extra, with prices ranging from £20 – £45.
Property portals like TheHouseShop.com offer a low cost advertising service for private sellers, and users can take advantage of a 14 day free trial to test out the service before committing to a paid advertising option, starting from as little as £34.99 for 1 month's advertising. You will need to create your own property advert by writing a description, uploading photos and floor plans, ordering and uploading an EPC, and most importantly setting the asking price for your property. TheHouseShop has an easy to use upload system that allows you to create your property ad in a matter of minutes – it's as simple as that!
Can I Create a Professional Advert On My Own?
If you want to make sure that your advert looks just as good as the professionals, then you should consider shelling out a little extra to get a professional floor plan created and to get an experienced photographer to come and take photos of your home. This way you can be sure that you are showing off your home in the best possible light and allowing potential buyers to get an accurate sense of what they can expect.
Can I Advertise on Rightmove & Zoopla?
Unfortunately private sellers are not allowed to advertise on either Rightmove or Zoopla. This is because both portals charge the agent representing the property, and not the seller themselves, to advertise their properties. So unless you are selling through an estate agent you will not be able to access these platforms.
This is where online estate agents come in – they can offer you access to Rightmove and Zoopla but at much lower prices than a traditional high street agent, usually between £500-£1000.
Can I Sell My House Without Rightmove?
While we understand that having a listing on Rightmove is essential for some sellers, it is possible to quickly and easily sell your home without using the portal powerhouse. Private sales websites like TheHouseShop.com will distribute your listing to dozens, if not hundreds, of smaller property portals and classified ad websites, meaning you still get excellent online exposure for your home.
As a private seller you can also take advantage of more innovative online marketing tools, such as targeted Google advertising where your property will be shown to anyone searching for a specific term e.g. "houses for sale in Brighton". Many private sellers have successfully sold their home using this method and private sales services will manage your Google advertising campaign for you to make sure you're getting the most bang for your buck.
Social media is another great marketing tool when you're selling your own home. You can use your personal social media accounts to promote your home for free and ask friends and family to share your listing, but you can also explore paid social media advertising. Facebook offers a great targeted advertising service where you can create your own advert and decide exactly who it gets displayed to. Again most private sales service will offer to manage your Facebook advertising campaign for you to make sure that you are targeting the right people and running an effective campaign.
How Should I Prepare For Viewings?
If you are selling your own home, you will need to show potential buyers around the property yourself. There are a few bits and pieces you should always take care of before you carry out any viewings!
Clear away as much clutter as possible! Buyers want to be able to see the property as a blank canvas, so too many family photos, ornaments, knick-knacks etc can be really off-putting.
Do a deep clean of the whole house – if you're not the best cleaner and have no desire whatsoever to spend your time tidying, then it may be worth spending a little extra to hire professional cleaners. You will only need to do a deep clean once before you start any viewings and then you can quickly and easily neaten things up when you need to.
Print out some details sheets or brochures about the property for buyers to take away with them after the viewing. These should include: high quality images of the property, a floor plan and EPC, a bullet point list of key features and a longer, more detailed description of the property. Include some personal tips and advice on the neighbourhood, local shops, restaurants, schools etc. Buyers love this kind of info and they often won't get it from an estate agent!
Make sure you are prepared to answer tough questions – serious buyers often ask a lot of detailed questions about the property, for example: is it leasehold or freehold? how many years are left on the lease? how much will the lease extension cost? has there been any major structural work in the past 5 years? what are your annual heating and electric bills like? etc.
Just before you're viewer is meant to arrive, make sure you walk through each room in your home in the order you intend to show the person round. Switch on all the lights, pull open the curtains/blinds, tidy up any last minute mess, and make any little adjustments that you deem necessary.
How Do I Handle Offers?
If you are using an estate agent to sell your home, then they would usually handle all of the offers and negotiation for you, but when you are selling your own home, you will have to handle this yourself. It is a good idea to keep detailed notes on all the potential buyers who come to view your property, including any questions they have asked, what position they are in (are they a cash buyers? do they need to sell their own home first? etc.), and when they came to view your property.
When a potential buyer makes contact to put in an offer, you should add details of the offer to their notes and decide if you are happy with the amount they have put forward, or if you would like to negotiate further. If you are happy with the first offer, you should contact a solicitor and find out how much you will have to pay for a professional conveyancing service. If you want to negotiate further with your buyers, then you should respond to the buyer and decline the original offer and give them an indication of whether they are close to a figure you will be happy with.
Once you have accepted an offer you will need a solicitor to step in and handle the paperwork and legal side of the sale. Even if you think you have a pretty good knowledge of the law and the sales process, it is always a good idea to hire a professional! This is the safest way to ensure that your interests are being protected and that you won't have any nasty surprises further down the line when the time comes to sign contracts and exchange keys.
As mentioned, the pros of selling a property privately are many. For a start, there's the ability to dodge huge admin and advertising fees – many private property websites ask for a flat, fixed fee, meaning you know exactly how much it'll all cost. Some of these fees are as low as £100.
That's not to mention how vast online exposure is when compared to traditional high-street advertising. Factoring in the likes of social media, there is simply no comparison. The potential market is millions of people strong.
One of the biggest perceived cons of selling privately is the fact that the seller is often the one who has to show potential buyers the property. All this really accounts for, though, is the possible inconvenience it may provide. The reality is that it allows the seller to respond to buyers directly and thoroughly, answering questions and queries that an estate agent simply may not know the answers too.