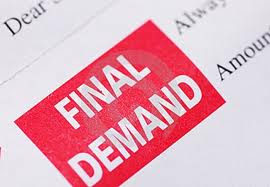 Tenants in rent arrears is increasing and private landlords appear to be at most risk as they rely increasingly on rental payments to cover mortgage obligations. 
UK private rented sector landlords are getting used to hearing the phrase "severe rent arrears" as it is bandied about readily in the national press and on television news, as they report the continuing misery of financially struggling tenants who are falling behind with rental payments and face eviction by landlords.
Critics may suggest that landlords and their appointed agents are just chasing profit, but a specialist service provider to landlords and letting agents thinks differently, although one of its major services is tenant evictions.
The Tenant Arrears Tracker, published by LSL Property Services in April 2013, showed that the number of private sector tenants who were more than 8 weeks behind on rent payments to landlords increased by almost 5% to 94,000 in the first quarter of 2013.
This figure represents 2.3% of all tenants in rented accommodation in England and Wales and the statistics show that the previously improving trend in rent arrears had reversed and the situation looks to be even bleaker for financially struggling tenants in the future.
The percentage of tenants in severe rent arrears was 50% higher in 2012 than in 2011 but things were beginning to improve with the number of reported severe rent arrears cases falling by 14.5% in the last quarter of 2012.
However, the LSL data shows that severe rent arrears over the past 12 months are now 20% above the long-term average and that tenant evictions are also 10% higher than a year ago.
The Homelessness charity 'Shelter' also conducted a study and published its findings in a report titled "Eviction Risk Monitor 2012".
Shelter's findings showed that in the twelve month period from 1st October 2011 to 30th September 2012, a total of 140,730 possession claims were issued in county courts in England on behalf of private rental sector landlords.
Ministry of Justice figures showed that in the final quarter of 2012, some 25,286 tenants faced eviction by court order, a quarterly rise of 5.7%
Unfortunately this trend in severe rent arrears cases and subsequent tenant eviction rates looks set to increase further in 2013, as tenants claiming benefit will switch to the Universal Credit system under welfare reforms, which will stop direct payments to private sector landlords for vulnerable tenants.
Tenant eviction rates vary widely across the UK, Barking and Dagenham averages 1 eviction from property for every 37 homes, nearly 13 times the lowest eviction rate in Ryedale, with 1 eviction per 480 properties.

The highest rates of tenant evictions and property possession claims are all in the South East of England with 15 local authority areas of London leading the way with 1 eviction for every 62 residential properties, almost double the average for England at 1 eviction for every 115 properties.
Spokesman for Legal 4 Landlords, Sim Sekhon said: "Private landlords and letting agents are often placed in the difficult position of having to evict a defaulting tenant. They do this in order to remain in the rental property business. If a tenant does not or cannot pay the rent, then the landlord's mortgage payments suffer and they too could face losing the property, so tenant eviction becomes the only option.
Tenants in severe rent arrears still have to be legally made to leave the property using a court order. It is not a process that landlords do for fun or even profit, they have to evict tenants to survive and there are strict guidelines to follow that not every landlord is aware of. Government legislation dictates that the eviction process must be adhered to correctly and all prescribed information must be correct or the possession order can be refused or overturned at appeal. Rent guarantee insurance aides landlords in protecting their rental income and can prevent tenants from getting in severe rent arrears in the first place."