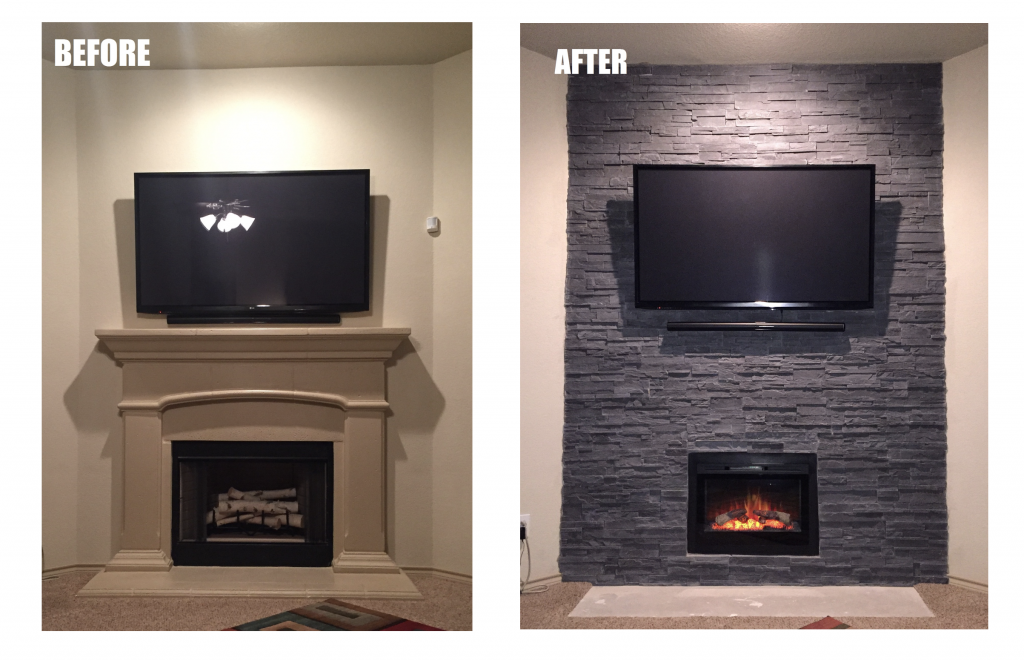 If your fireplace has begun to look a little run down, or if you just feeling like mixing things up a bit in your family home, then doing a quick remodelling job could be a great idea.
A nice looking fireplace can brighten up any room, and become a sort of focal point in your home. But what can you do to spruce up the look of an old fireplace, to make it more attractive and maybe even more functional at the same time?
Read on for a few ideas from a well known and trusted San Antonio remodeling company, on bringing that old fireplace back to life.
Install a Mantel
If you don't already have one, then adding a mantel to an existing fireplace can do wonders for its appearance, as well as give you a new place to show off those family memories or other showcase pieces. And after all, how are you going to hang those stockings for Santa without a mantel?
You can install a mantel in several ways, but the easiest is to use a kit that you can buy at pretty much any home improvement store. A few twists of the screwdriver and a little bit of time and you can have that new mantel for your fireplace in just a few hours.
Install New Fireplace Doors
Not only will this make your fireplace look more attractive, but it will also add another safety feature. When you go to bed at night, simply close the glass doors and allow the fire to go out safely and quickly. Then go to bed and enjoy a good night's sleep.
Doors come in standard sizes and aren't very difficult to install. You should be able to do it yourself, following the instructions that come with the kit.
Add Tile to the Hearth
The hearth is the buffer between the fireplace and the carpeting or hardwood flooring in the rest of the room. This is often made of brick, but why not change things up a bit and add some attractive tile to that area instead?
You can really get creative here, as tiles come in all kinds of different colours and shapes. By adding some tile to the hearth, you can really change the whole look of the fireplace and the room in which it's located.
Build a Stone-Veneer Surround
If you really want to make your fireplace a focal point of your home, consider adding a stone-veneer surround for an appealing and attention-getting design.
Sure you can use real stone, but that's going to be much more expensive and difficult to install. And today's materials looks so much like the real thing, people might not even know it's veneer unless you tell them. And it's a heck of a lot cheaper to install than real stone.
You should be able to do the job yourself in a couple of weekends. Head to your favourite home improvement store today and check out the many options that are available in this category. It will really make your fireplace stand out and become that focal point of the home that you've always wanted.