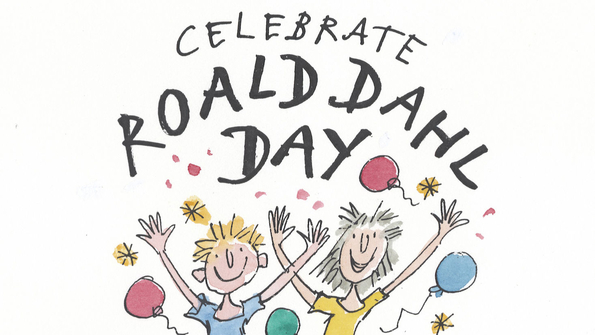 To celebrate Roald Dahl birthday this September, lets take a trip down memory lane to the most famous childhood stories and the memorable houses that come with them.
Stories
Charlie and the Chocolate Factory
Charlie's family do not have much money, so live in a small house. Him, his parents and grandparents all squeeze into their little wooden house near a great town with little to eat. Roald Dahl tells the readers that the Bucket family house 'wasn't nearly large enough for so many people, and life was extremely uncomfortable for them all.' However because there are 'far too poor' 'there wasn't any question of them being able to buy a better house – or even one more bed to sleep in' so have to deal with six people living in a two bedroom house with only one bed.  
Matilda
Matilda features a few homes including her own family house, where she is mostly stuck in her little bedroom which 'became her reading-room' as she does not fit in with her own family. From reading books 'she travelled all over the world while sitting in her little room in an English village.' Other homes include Miss Honey's cottage a lovely home with a nice garden, being much more homely and likeable to Matilda, where the two of them together make a house a home. 'An enormous oak tree stood overshadowing the cottage. Its massive spreading branches seemed to be enfolding and embracing the tiny building, and perhaps hiding it as well from the rest of the world.' This little but beautiful home provides Miss Honey with some freedom away from the evil Trunchbull. Miss Trunchbull, the headteacher lives in, which is a massive home, that used to be Miss Honey's childhood home.
James and the Giant Peach
At the age of 4 James lives in a wonderful house along the sea, until his parents are eaten by a rhinoceros during a daytrip to London. He is left with nothing 'alone' and has to live with his two Aunties, Aunt Sponge and Aunt Spiker. In their home he is treated like a servant and is never able to leave the confines of their house and garden. From the top of the hill that the house was perched on, James could see woods, fields, and sometimes his former house. There was little for James to do in the house or garden, and the only thing that remained on Aunt Sponge and Aunt Spiker's unpleasant property was an ancient peach tree that never grew peaches. However, one day they notice that a peach has begun to grow and it grows as big as a house. Eventually it end up on the top of the Empire State Building, and many children wish to eat it and James believing the happiness of children being 'a marvellous thing' allows them to eat it.  The middle brown stone is the only remains of the stone, and is set up as a monument in New York City, but it is not only a monument but a famous house which James lives in. He allows anyone who wishes to come and visit it inside including some of his closest friends and repeatedly tell his story
Roald Dahl's Home
Where dreams and imagination were made, here is an insight into two of Dahl's homes, these are where most of his inspiration came from to write his novels.
Roald Dahl lived in Great Missenden for 36 years, Gipsy House in Great Missenden was the home to the late, great Roald Dahl, which provided the inspiration for many of his stories. The village features many memorable aspects that feature in his novels such as Sophie's 'norphanage' in The BFG or the library visited by Matilda while her mum went off to Aylesbury to play bingo. The Gipsy House garden, includes a magic Dahl essence to it where his best ideas came from, including a magical birdhouse with 'dream catchers' – jars that giants catch dreams in (from The BFG). In Buckinghamshire there is also a The Roald Dahl Museum, where he spent 36 years writing and coming up with new ideas for stories, the museum includes three interactive galleries and a story centre.  
Dahl's birthplace in Llandaff, Cardiff was his family home, built in a early 20th century style, with a peaceful and picturesque setting. His Norwegian father had the house Villa Marie (now named Ty Gwyn) build exact to his specification and wishes before moving in. In a setting of half an acre, Roald Dahl was born on September 13, 1916, in a first floor bedroom of the house. The house still has original features such as the dining room, which includes a bay window with an original oak carved beam made by Dahl's father. In 2013 the home went on the market for £1.4 Million.