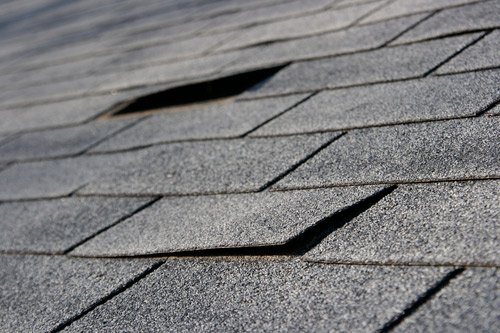 If you're a homeowner, you simply can't overstate the importance of a good solid roof over your head. It's one of the most crucial elements to any good home, keeping you and your family warm, dry and safe at all times.
Even the best roofs don't last forever though, and will begin to show signs of failing approximately 20 to 30 years into their life cycle.
But other than age, how can you tell that a roof is beginning to fail? Well, here are a few warning signs to be on the lookout for:
Curling Shingles. If your shingles are turning upward or beginning to come up in the middle, these are two symptoms of weathering and signs that your roof could be needing replacement soon. Leaks will likely begin forming in the coming weeks and months, so you should really start thinking about roof replacement soon after you've noticed the curling of shingles."We see an extreme amount of curling shingles in San Antonio and throughout Texas due to the heat", says Joel Kite a roofer in San Antonio.  
Shingles Are Missing. This is not necessarily a functional issue, at least if you're only missing a shingle here or there. It could be signs of an upcoming problem, but the more immediate issue is one of appearance. Chances are good that you're not going to be able to find the exact same shingle that's missing. Even if you do, it won't be weathered like the rest of your shingles and will look quite different. If your roof begins looking like a checkerboard, it might be a good idea to start thinking of replacing it.
Cracked Shingles. If it's just a single shingle here or there, this may not be cause for immediate concern. But if the cracking isn't isolated to one particular area, it could mean that a new roof will be an upcoming need and you should start saving for it. You could have some time before things because urgent, but it's definitely something to keep an eye on.
Granules in the Gutter. Granules keep the sun off of the asphalt. So if you start seeing them show up in your gutter, it means the shingles are going to begin deteriorating at a more rapid rate. This doesn't mean you need to immediately replace the roof, but you're definitely going to want to keep an eye on any additional deterioration and/or problems.
Sunlight from the Attic. If you're in your attic and you can see sunlight coming through, this is obviously a problem with your roof that needs to be addressed. If light can get in, so can things like rain and snow. This can damage not only your roof, but also your attic and potentially other areas of your home. Small holes can be patched, at least for now, but larger holes and structural damage needs to be taken care of on a much shorter time frame.

Roof is Sagging. This is probably the most serious issue on our list. If you see a depression in your roof, you're going to want to call an expert immediately as this is usually an indication of a structural issue. This is also the kind of thing that's easier, and less expensive, to take care of when it's small and localized, than when it's become a much bigger problem.