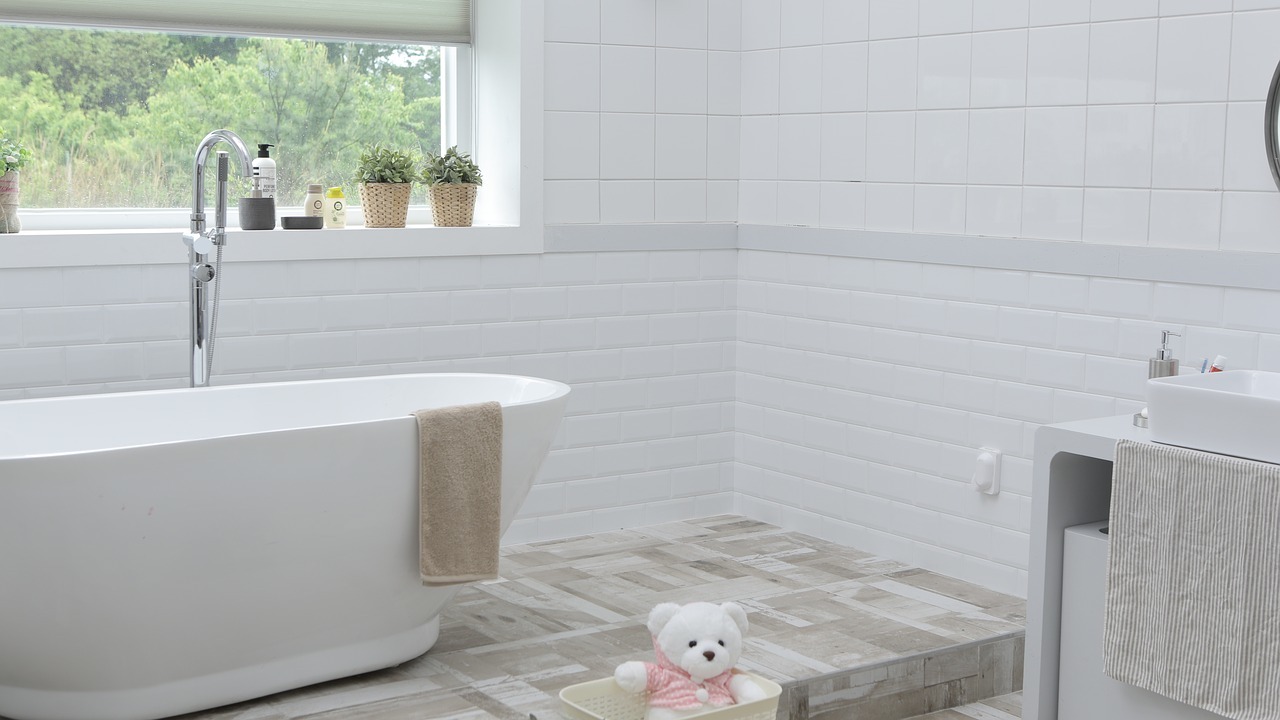 With DIY season in full swing, you are probably looking at your kitchen and bathroom with an eye to making improvements and repairs. And why not? We all want more beautiful homes, and it is not just maintenance that has resulted in we Brits pumping more of our income into DIY. As a nation, we spend around £13bn a year on DIY projects and the industry has seen an annual growth rate of over 2%.
With this in mind, let's look at DIY projects that will improve your bathroom with an eye on staying on budget.
Saving your Ceramics
Budgets can be saved significantly if you can rework and reuse your ceramics. Most bathroom DIY projects require you to use silicone sealant in one form or another. The only downside is that once applied, it is hard to remove. This may tempt you in replacing one ceramic with another. This is where a suitable siliconesealant remover can help clean away the old sealant leaving your ceramics looking like new. A real wallet saver if ever there was one.
Go for a Granite Effect
If you want a granite look on a countertop, but your budget just won't stretch, consider going for the appearance of granite. This can be achieved by using a granite looking contact paper. With careful application, you can achieve highly desirable results. Probably a good idea to do a test spot before doing the whole thing.
Use Rustic Wood
Adding rustic wood to your bathroom can make a big difference to it. The wood often stands out and becomes a feature. Providing the work the workmanship is of good quality, and the wood protected against damp, you can conjure a new feel to a room bringing life back into it once more.
Consider:
Storage ladders

– These can be shaped around fittings providing much-needed storage space. You can hang things from the rungs, and use baskets that have been designed to fit ladder storage.

Floating shelves

– You can easily put up brackets that are designed to have shelf board placed on top of them. You're not going to use shelf board unless you want to, you're going to repurpose old wood to give a rustic feel to your shelving.

Frame mirrors

– You can frame your mirrors in rustic wood to give a cottage feel. This can work great with the other ideas above, and again, you will create a focal point in the bathroom, which is always pleasant to the eye.

Rustic wood accent wall

– By creating a wood-lined wall say behind your bath you have just made quite a stunning feature. It makes the bath feel more private as well as bringing life to a space that usually consists of tiles.
Pebbles as a Shower Floor
If you have a stand-alone shower, you may want to consider using pebbles to finish the floor. You can arrange the pebbles to your taste, and you will have a finished floor that is striking, and thanks to the uneven surface non slip. Simply brilliant.
With a little imagination, you can bring new life to your bathroom on a budget.