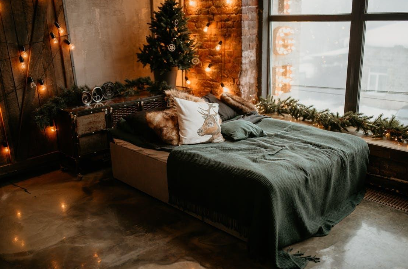 According to a study by Howells Solicitors, house prices have gone up, way out of line with the current wage and inflation, proving that it is in fact much harder to buy a house now than it was back in the 80s.
Because of this, more people are choosing to rent a room in a shared house rather than renting or buying alone, as this proves to be cheaper and more affordable. This, therefore, reduces the amount of space that they will have as either chill-out space, or storage.
So, if you're part of a house-share and you're looking for ways to maximise the amount of space in your room, then you've come to the right place. Here are three tips on how you can get the most from your room:
You need a bed for a good night's sleep, so this is one thing that you can't live without really. However, what you can do is choose a bed that has more than one purpose. For example, you could always invest in a storage bed, otherwise known as an ottoman bed. This is where the bed has some serious good storage underneath, that can usually be accessed with ease by an assisted lift. So, if you don't have some serious arm strength, then not to worry!
Mirrors are used for more than just checking your hair and making a room look good. It is a common fact that mirrors are actually used by professional interior designers to trick the eye and make small, boxy rooms look much bigger than they are. 
With the correct placement, mirrors can create an illusion of double the space. Many places have mirror walls, which is a collection of mirrors on one wall, or even mirrored furniture.
Apartments in New York are nefariously expensive and the average Joe's is usually tiny as a result. When you see these apartments in films, you will probably notice that they don't have huge wardrobes and big beds. They in fact find quirky alternative ways of getting the most from their tiny box apartment. Think rolling ladders and loft beds, as well as shelves and storage boxes instead of big wardrobes.