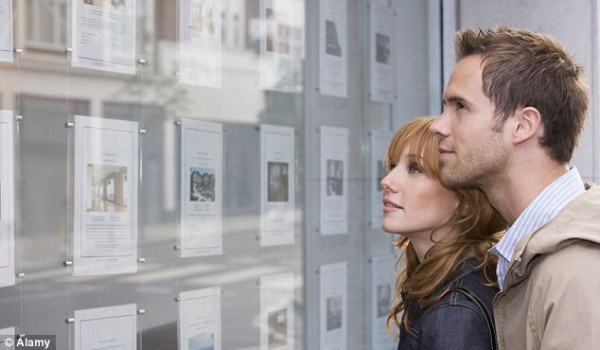 Buying your own home is likely to be the biggest investment and financial commitment that you will ever make. Whilst renting a place is a popular choice, especially in more expensive areas such as London and the South East, actually owning your home brings a sense of certainty and security that renting doesn't necessarily deliver.
However, with house prices sky high in popular areas, the dream of actually buying a home in these locations is often out of reach, especially with rental prices often overtaking monthly mortgage repayments, meaning that tenants struggle to save for a deposit on a home.
According to a recent survey carried out by the National Landlords Association, more than half of tenants would move or consider moving to a different town or city in order to buy their own home. Results also show that 87% of London tenants would move, or consider moving, to another town or city in order to buy a home, which is no wonder considering that tenants in the capital on average give over three quarters of their monthly pay packet in order to live in the city.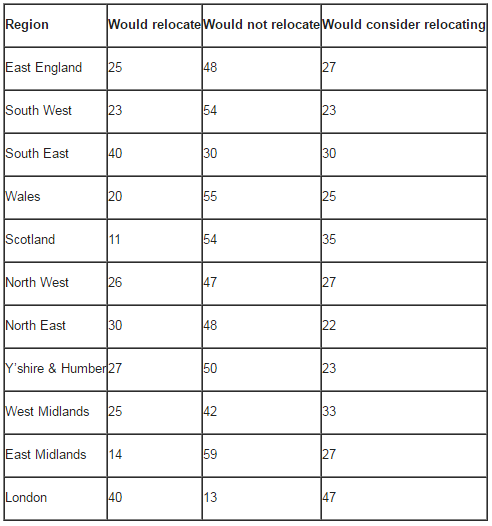 Ironically, in more affordable northern areas of England, less of the people surveyed are open to the idea of relocating, with only 14% of people in the East Midlands saying that they would move to a different town or city.
Richard Lambert, CEO of the National Landlords Association, states:
"Homeownership is out of reach for so many people, so the idea of upping sticks and moving to a new town or city in order to buy their own home is becoming more and more appealing."

"I think people are looking at the costs of buying, especially in high demand areas like London and the South East, and realising what they could get for their money elsewhere."
And the difference of what money can get you in the North of England compared to the South East and London is staggering. For £250,000, you could buy a studio flat in Camden Town, or travel a little further north and get a spacious two bedroom, two bathroom apartment in a converted period building in Manchester. 
But, according to a recent survey run by Hometrack, it seems as though house prices in the South of England are cooling down while the housing market in the North is hotting up. This comes after the lead up to, and result of, the EU referendum, which saw house sales in the South of Britain slow down, with London sales decreasing by 8% in the past 3 months. Yet, in regional northern cities, house sales remained at a steady rate, and locations such as Leeds, Manchester and Liverpool have seen a higher price increase compared to previous years.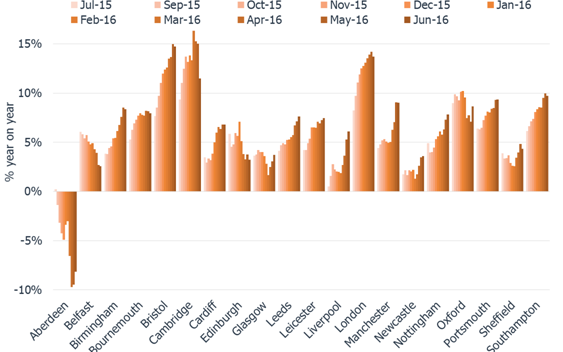 So, what does the future hold for first time buyers? If the southern housing market continues to slow, will it ever actually become affordable for first time buyers? Or, will the northern powerhouses remain a safe choice for affordable living? I guess we will just have to wait and see…
Find Properties to Rent in London and the Surrounding Area: