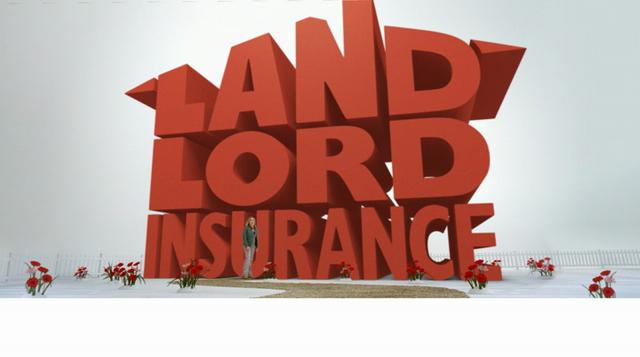 The buy-to-let sector is still booming in the UK, despite the government's tax changes, and demand for rental properties remains high. In some areas, the number of tenants looking for accommodation in the private rental sector is far higher than available properties, but this doesn't mean you can afford to rest on your laurels. Investing in property is expensive, and like any other asset, rental properties must be protected.
Be a Sensible Landlord
As a homeowner, you automatically buy insurance to cover your contents and the fabric of the building. However, as a landlord, you may assume that insurance is unnecessary. After all, unless you let out furnished properties, there are no personal possessions to protect. Unfortunately, many landlords make this mistake. In a bid to save money and maximise their rental portfolio profits, they forgo landlord insurance.
Protecting your properties is vital. Landlord insurance is there to protect your asset and your future income. Like any insurance policy, bespoke landlord insurance cover will save you from unexpected problems. This is why it's useful to begin by researching different insurance options – to find the best deals, you should take advantage of Landlord insurance comparison sites, such as CompareInsurance, who have separate sections for different types of insurance to search through. Regular homeowner insurance does not normally cover rental properties, so do not assume that your existing policy is valid. Unless you have it in writing from the policy's underwriter that you are covered, you could end up out of pocket if something happens.
Protecting Landlords
Landlord insurance is designed to protect landlords from a range of problems, including:
Rent arrears – not all tenants pay their rent on time. UK welfare benefits have been frozen and rent arrears are rising. No matter how diligent you are when performing pre-tenancy checks, sooner or later, a tenant will fall into arrears. With landlord insurance cover in place, you are protected. This type of cover is vital if you rely on the rent to cover the cost of your buy-to-let mortgage.
Accidental or malicious damage – damage is unfortunate, but it does happen. Some tenants are clumsy and break things. Others decide to trash the place shortly before you send the bailiffs around to evict them. Without effective landlord insurance cover, you could be facing a bill of several thousand pounds to fix damage caused by an aggrieved tenant.

Liability – could you afford to defend yourself in court if a tenant sued you after falling on a paving stone in the garden? Don't underestimate the costs involved in liability court cases. At least you are covered if you have a landlord insurance policy in place.

Loss of earnings and rehousing costs – Imagine the worst happens, your property is flooded, or it burns to the ground. With landlord insurance, you can cover the cost of rehousing a tenant and you won't be out of pocket while they are not paying rent. Once again, for any landlord who is paying off a buy-to-let mortgage, not having landlord insurance could be an expensive mistake. Also, be aware that if the damage to the property was your fault, i.e. it burned down because you failed to maintain the electrics, despite being given notice, you will have to contribute to the cost of further accommodation. Don't assume that your buildings insurance will step in – it might not.
Shop Around for a Suitable Policy
Not all landlord insurance policies are created equal. Look around for a suitable policy before you buy. In many cases, it is worth talking to a specialist broker to find the right policy. You need to make sure that all risks are covered, particularly if the property is in a high-risk flood area, or you let to high-risk tenants. Some landlord insurance providers also provide discounts for multiple properties, so career landlords with larger portfolios may be able to cut costs on a multi-property policy.
Buying landlord insurance is a no-brainer, so don't try and cut costs, or you could end up seriously out of pocket.
Read more here: