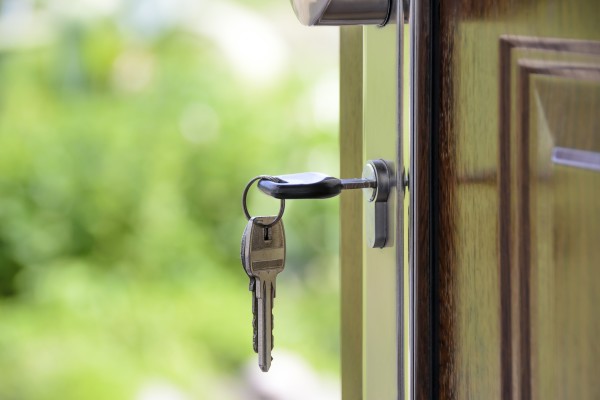 Commonhold tenure has existed in English law for 15 years as an alternative type of property ownership to Leasehold. If you haven't heard of it, you're not the only one. In fact, only 20 or so Commonhold developments were ever built since the Commonhold and Leasehold Reform Act came into force in 2002.
The legislation could offer a solution to many of the difficulties experienced by Leasehold owners, as I discovered when I spoke to conveyancing experts Bespoke Conveyancing.
What's wrong with Leasehold?
Buying a Leasehold flat means that you purchase a long residential Lease – say 99 years, 125 years or even 999 years. Your ownership and entitlement to residence is time limited to however many years are remaining from when the original Lease was granted. Your Leasehold flat will depreciate in value over time as the remaining Lease reduces until, ultimately, ownership will revert back to the Freehold owner once the Lease has expired. Of course, you can purchase a Lease extension before that happens.
Ground rent is payable to the Freehold landlord or his management agent, usually in addition to an annual service charge to cover the cost of maintenance and repair to the communal parts of the building. Owning a Leasehold flat can be fraught with difficulty when issues arise with the landlord – usually over excessive ground rent and service charges or the landlord's failure to look after the building properly. It's a flaw in the system that has been receiving increasing attention for many years.
Additionally, the recent property scandal involving new build Leasehold houses, where developers imposed punitive ground rent terms to generate self-interested additional income streams, has highlighted the plight of many Leasehold owners. As a direct result, the government has now proposed to ban this practice outright and announced a comprehensive review of Leasehold property policy in the UK.
How can Commonhold help?
Commonhold is a new form of title, loosely based on US and European forms of condominium or 'strata' property ownership. The aim is to give Leaseholders real ownership instead of simply a long Lease. Residents own their flat (a 'unit') and belong to a Commonhold Association (CA) along with all other residents in the block, which owns the communal parts of the building.
The CA is a limited company registered with HM Land Registry. It manages the block in accordance with the terms of the Commonhold Community Statement which contains the rights and obligations of each unit holder along with procedures for dispute resolution. The CA maintains the common parts of the building including the roof, stairwell and landings. Decisions are taken democratically by the residents, with each unit owner having a vote.
In terms of property ownership, the Commonhold system seems to make eminent sense, so why has it not made a greater impact on the property market in the 15 years since its enactment in English law?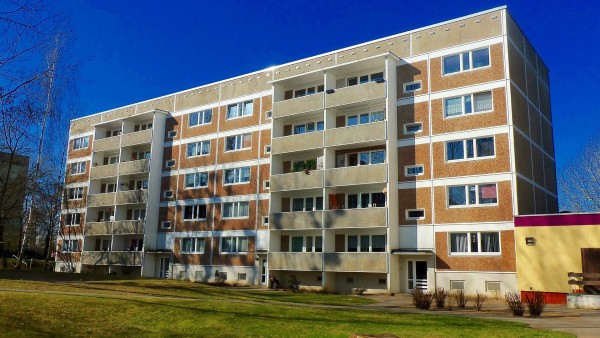 Why has Commonhold not worked to date?
There are several reasons why Commonhold has not been a successful property market proposition. One possible explanation is that, put bluntly, nobody wanted to go first. Developers have been unwilling to take the risk to offer Commonhold structures in case units don't sell. Of course, as far as they are concerned, there's no problem with Leasehold properties – it's a tried and tested and very profitable concept.
Neither has the majority of mortgage companies been prepared to lend on Commonhold, preferring the 'known territory' of Leasehold flats and Freehold houses. With supply and finance not forthcoming, and little political promotion of the Commonhold concept, it's little wonder that there's been scant demand for Commonhold tenure by home buyers.
Finally, the 2002 Act also enabled existing Leaseholders to convert to Commonhold tenure, but again there are major stumbling blocks. Conversion requires the unanimous agreement from all Leaseholders, all mortgage lenders and the Freeholder. Unsurprisingly, very few apartment blocks have chosen the Commonhold option.
How can Commonhold work in future?
It is bitterly disappointing to see that Commonhold could easily be the solution to many of the problems associated with Leasehold property ownership, and yet has failed because proper support to make it a success has not been received.
With Commonhold not having been a success to date, disgruntled Leaseholders currently have two options.
Exercising their Right To Manage (RTM), Leaseholders can act as a group to remove the existing management agent and employ their own agent. However, while it's an improvement on an unsatisfactory situation, RTM cannot change the terms of the Lease.
If enough Leaseholders come together to buy the Freehold, they can manage the block themselves. While technically, the Lease stays in place, the Freehold is owned by a company with every Leaseholder holding a share.
However, particularly in view of the recent scandal involving Leasehold houses and extortionate ground rent terms, perhaps the tide is now finally turning. While the exact direction of travel is yet to be defined, the political will to comprehensively review existing Leasehold regulations may substantially benefit Commonhold tenure. With the necessary legislation already in place, the groundwork has already been done.