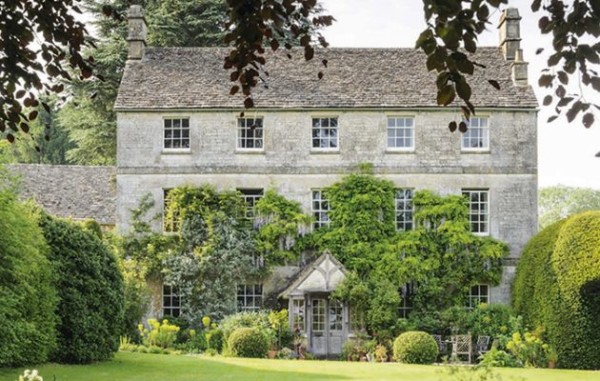 Airbnb offers free accommodation to refugees affected by Donald Trump's travel ban – The Independent
Holiday letting company Airbnb, have announced they will provide free accommodation to legal green card holding refugees from those countries affected by Trump's recent ban, in a kind gesture towards those struggling to find their feet in USA.
Airbnb will offer free housing to refugees affected by Donald Trump's travel ban, the business' CEO has announced.
The company is doing so to express solidarity with those who face homelessness under the controversial new ban, citing concerns that the policy is "not right".
Brian Chesky, co-founder and CEO of the sharing economy accommodation company, announced the new policy on Twitter.
Londoners at least three times more likely to be gazumped – EstateAgentToday
Bad news for London's Millennials and first-time buyers, as they are the most vulnerable groups to be gazumped in the property market. 
Perhaps unsurprisingly, a new survey suggests the proportion of London buyers who have lost out on a purchase because of gazumping is three times the national average.
The survey of 2,000 adults undertaken for the lender Market Financial Solutions discovered that 15 per cent those based in London claimed to have lost out  on a flat or house purchase to a rival buyer despite having an offer accepted.
That is three times the UK figure of five per cent.
End of an era? Industry's biggest events Estate Agency and Letting Agency of the Year awards are over – PropertyIndustryEye
Sad news for the property industry as their award ceremony has been officially closed down. Let's hope they can get through the rest of the awards season without too many tears shed. 
The industry's two biggest awards schemes and their fantastically successful bashes are no more.
Both the Estate Agency of the Year and Lettings Agency of the Year have been held for the last time, it is disclosed this morning.
They have finished after nearly 15 years, at the peak of their success, with backers including The Times, Sunday Times and Zoopla.
The £500,000 house that comes with a £1 million painting ……. if you can find it – Country Life
It's not every day that you get a treasure hunt thrown in with your new house, this home comes with an exceptional one at that. Talk about cash in the attic!
It's the dream USP for any house buyer: a half-million pound property that includes a £1m painting as part of the deal.
There's just one problem: nobody has a clue where the painting might be.
This stone-built house in Yorkshire's Rosedale Valley is delightful in its own right, a spacious a nicely-finished 18th-century home boasting three bedrooms, a range of outbuildings and over 10 acres of land in the heart of the North Yorks Moors.
Are these the worst insurance policy's you can buy? – The Guardian
With so many insurance options and extras for homeowners and renters, it's easy to get ripped off. The worst value for money policies are revealed in this investigation article. 
What a nightmare when your boiler breaks down in the middle of winter, or when you lock yourself out of your car after losing your keys. So how handy to have "home emergency" or "key cover" insurance for that all-important peace of mind. Except that official figures released this week reveal just how many millions of people are overpaying for these policies.
The Financial Conduct Authority has for the first time published figures that detail, company by company, the frequency that claims are made, and how much is paid out. For key cover at some of the insurers, the claims rate is equal to less than once in every 100 years. And even if you live as long as Methuselah, and keep paying the premiums, there's a one in five chance they'll reject your claim anyway.
Key cover is probably the worst value, but the figures reveal that we are almost certainly overpaying – and by a huge amount – on a whole range of insurances.
What does 2017 have in store for the BTL (Buy-To-Let) mortgage market? – LandlordToday
With Teresa May announcing that article 50 will be triggered in March, the property market braces itself agin for a potential dive.
Can we predict what the next 12 months may bring for the buy-to-let mortgage market? Many experts have attempted to do this, but there is some disparity among their ideas.
Even the quickest look at search engine results for news on house price and mortgage predictions for the New Year reveals a wide range of beliefs. Some believe there will be a marginal increase in mortgage lending, while others have pointed to the likelihood of weaker lending this year. Only time will tell which side has the right answer.
Garden Deisgner Mary Keen's Cotswold home goes on the market – Country Life
For Sam Trounson of Strutt & Parker (01285 627680), The Old Rectory at Duntisbourne Rouse, near Cirencester, Gloucestershire, is every country-house agent's dream—a classic Georgian former rectory, set in 22 acres of gardens, paddocks and woodland in a delightfully unspoilt hamlet in the heart of the Cotswolds.
For Mr Trounson, what makes this very English house, with its unique Cotswold gardens, so special is its 'comfortably timeless appeal, with no pretensions whatever to fashionable chic'.
The Old Rectory's charm has long been recognised by admirers of the Duntisbournes, a group of tiny villages and hamlets described by the late writer Candida Lycett Green as lying in 'deep, little-visited Cotswold country', yet only four miles from Cirencester.
Find Properties for Sale in London and the Surrounding Area: