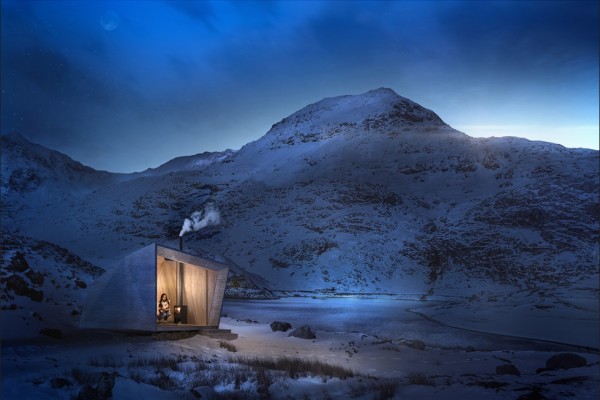 Gareden Villages: Locations of first 14 announced – BBC Online
Great news for first-time-buyers as the government have announced the locations of the first 14 new garden villages and towns that will be built, in an effort to tackle the current housing crisis. 
England's first garden villages have been proposed for 14 sites spread across the country from Cornwall to Cumbria, the government has announced.
Ministers have lent their support to 14 planned developments which will each deliver between 1,500 and 10,000 properties and establish new villages.
The new garden villages could provide 48,000 homes, the government says.
New research shows that the best place for house price increase for 2016 was Luton in Bedfordshire. The city came out on top for it's convenient location to the Capital, and has become even more popular with commuters. 
According to fresh research conducted by Halifax, house price growth in Luton was surprisingly recorded as being the highest of any major UK town and city in 2016 in terms of the percentage rise in house prices, with figures being 19.4% higher in the town compared to 2015.
The results of the research were based on Halifax's own house price data, and it showed that the house prices had risen to an impressive £256,636 from 2015's £214,934, which is incredibly an increase more than two and a half times the size of the UK's 7.5% increase as a whole.
Luton is an ideal town for people who are wishing to live and commute to work in London, with the town being situated in Bedfordshire and therefore being an ideal distance for commuting to the Capital, and the appeal is also helped out by the fact that the house prices are relatively cheap compared to other areas surrounding the city.
Durham letting agent receives MBE in New Year's Honours List – TheNegotiator
Brilliant news for the property industry, as MD of a student lettings and property management firm in county Durham, is announced in the New Year's Honours List, for their compassionate program assisting ex-serviceman in their property search.
Richard H Tucker, the managing director of County Durham student lettings and property management firm AAA Property (North East) has been made an MBE in the New Year's Honours List.
His MBE was awarded for services to business, skills and the community in the North East. Richard founded AAA Property Services in 2007 following a career in the Royal Air Force as well as spells working for a supermarket chain and a distribution company.
AAA Property, which is based in Newton Aycliffe near Darlington, is unusual because it operates a Caring Caretaker scheme that offers former service personnel work and training within its property management arm.
12 country house sales that defined the property market in 2016 – Country Life
With all of the political and financial turmoil of the past year, one thing stood firm, the sale of the archetypal English country house. Here are the top 12 luxury homes that sold in 2016, it's always interesting to see how the other half live! 
2016 saw pollsters and pundits get more or less everything wrong, from the UK's Brexit vote and Donald Trump's victory in the American Presidential Election to Leicester City's win in the Premier League. Such multiple uncertainties should have spelt disaster for the UK country house market.
But they didn't. On the contrary, from September onwards, leading agents saw a surge in sales of prime country houses and estates with little sign of a slowdown on the run-up to Christmas — a time when the sector traditionally hangs up its boots until spring.
So here are a dozen key properties which show the market to be in rude health.
'George Clarke is a poor man's Kevin McCloud': The Restoration Man viewers DIVIDED – The Express
Fans take to social media during the return of George Clarke's new series of the Restoration Man, and it gets ugly. Let's hope things improve for the property TV star next week!
Taking to the social media site one user harshly described George as "a poor mans Kevin McCloud" (sic).
But George did have some fans who took to Twitter to reveal the builder left them feeling flustered.
One cheekily wrote: "George Clarke can come and inspect my pump anytime." The series returned this week with a couple with big ambitions – but a limited budget.
Northwest and West Midlands to Be 2017 Property Hotspots – Property And Development 
Revealed, RICS have announced what they believe to be the potential new property hotspots for 2017. Have you considered investing in these areas?
A report that has been released by the Royal Institution of Chartered Surveyors (RICS) has suggested that the North West and West Midlands regions of the UK could be property hotspots in 2017, as average house prices in these areas are expected to rise higher than the national average of 3%.
East Anglia prices are also expected to be above the national average, and alongside the North West and the West Midlands these three areas are set to continue the trends that were recorded in 2016 in terms of beating the national average.
Some more positive news to come out of the report is that the average house prices in Central London could be set to improve following the struggle and declines of 2016, as foreign buyers could potentially be encouraged by a weaker exchange rate and therefore help to stabilise the Central London prices.
These really are pop-up hotels! Tourists can stay in one-off glamping cabins installed in Wales' secret beauty spots which disappear after they visit – Daily Mail Online 
Those brave souls who want to get away from it all in the cold weather, should definitely take a look at these incredible glamping Welsh cabins. From wool insulated walls to quirky, boxy designs there is something for every intrepid explorer.
Adventurous holidaymakers are being offered the chance to stay in 'pop-up' hotels at beauty spots – which will disappear after their visits.
Tourists will get a one-off chance to stay in the glamping-style cabins at mystery locations in Wales.
But the eight specially-built cabins will then disappear and the landscapes returned to normal once the holiday season ends.
The secret locations have not yet been revealed by bosses at Epic Retreats and partners at tourist company Best of Wales.
Find Property for Sale in London and the Surrounding Area: