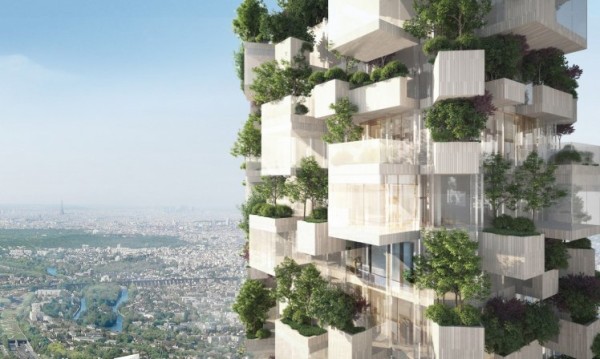 The tenants fees bill doesn't go far enough – The Guardian
The government's tenant fees bill is a welcome relief for many struggling to pay their housing costs, but many experts are claiming that it doesn't do enough to protect those most vulnerable.
As recently as 2015 the government strongly opposed banning lettings agency fees for tenants, so its decision to publish the draft tenants fees bill is a welcome U-turn.
By the end of the decade, roughly a third of Londoners will rent from a private landlord, so tough action to end this injustice couldn't come sooner. Lettings agents provide a service to landlords, not tenants, and landlords already pay them a fee for their services. Charging tenants an average fee of £337 just to print out a standard contract and run some reference checks is gouging, plain and simple.
However, there are flaws in the draft bill. The cap on security deposits at six weeks is far too high and should be lowered to further reduce the exorbitant cost of renting for private tenants.
UK house price growth edges up in October, hitting three-month high – The Telegraph
The UK housing price growth has peaked in October with a rise of 0.2pc as Nationwide release their new report, although it's still not as good as last year's rate of 4.6pc growth. 
House prices in the UK saw a slight pick-up in growth last month, rising 0.2pc between September and October, according to Nationwide.
Annually, price growth edged up to 2.5pc from 2.3pc in September, taking the average property price in Britain to £211,085 and exceeding economists' predictions of 2.2pc.
Nevertheless, the outlook for the housing market remained subdued, and it is far lower than last October's rate of 4.6pc. While low mortgage rates and healthy employment are providing some support for demand, pressure on household incomes and falling real wages is weighing on confidence, Nationwide said.
Regrette rien with this four-bedroom house on the Cote d'Azur! Former home of French singer Edith Piaf goes on the market for £3.9million – Daily Mail Online
Fans of the vintage songstress Edith Piaf, can now get their hands on her old home in the south of France, for just £4 million. Complete with pool and massive garden this is a rare opportunity to own a piece of musical history!
A stunning home on the French Riviera that was once owned by Edith Piaf is on the market for almost £4million.
The French singer was best known for her songs 'Non, je ne regrette rien', 'La vie en rose' and 'La foule'.
She bought the four-bedroom property in Grasse on the French Riviera in the 1950s and lived there until her death from liver cancer in 1963, at the age of 47.
Where are London's top Millennial Hotspots? – Property Reporter
Millennials looking to live in London should definitely check out these hotspots for affordability and culture, get the best of both with a short commute to the center of town.
London recently came in 4th place overall as a UK Millennial Hotspot, however, the city didn't perform well for affordable housing which is an important factor for Millennials.
TheHouseShop.com dug deeper to find where in London is best for Millennials to live, with a focus on affordability.
The top five London Millennial Hotspots are:
1. Redbridge – Best For Culture
2. Croydon – Best For Young Families
3. Newham – Best For Star Neighbourhood: East Ham
4. Barking & Dagenham – Best For First Time Buyers
5. Tower Hamlets –  Best For Hipsters, Foodies And Festival Heads
House prices mapped: Where an extension on your property could make you a fortune – Daily Express
Finally, you can find out just how much money you can make by adding an extension to your home, with this new data released by Hamptons International.
House prices can be boosted by an extension – but only in some places. These are the parts of the UK where adding an extension to your home could see you land a serious profit when you put your property for sale.
Property for sale in certain parts of the country can have the value boosted a considerable amount by an extension.
Not all homeowners would see a profit from adding more space to their home but in 30 areas of the country, it may be a wise investment.
Block of flats covered in 2,000 trees, plants, and shrubs will double as a vertical forest in Paris – Metro
Fantastic new-build soon to begin construction in Paris, is combating the problem of a lack of greenery in modern cities. Many people want a patch of land to cultivate alongside their home but this isn't always possible when living in an urban area. Until that is, Italian Firm, Stefano Boeri Architetti decided to tackle the problem head-on with stunning results!
It's a real struggle.
You want all the benefits of living in a city, but occasionally find yourself internally screaming for a glimpse of some nature.
Grey building after grey building with no more than the occasional bush in sight can really mess with your sense of wellbeing.
But while we recognise the need for more greenery in our capitals, it's difficult to work out a way to incorporate natural spaces while also packing as much housing as possible into these highly populated areas.
A Scottish getaway by the side of a loch that's a pure slice of romantic fantasy – Country Life Magazine
For those looking for an idyllic and affordable second home, look no further than this fantastic, modern Scottish cottage, The Seashell, situated right next to Loch Sunart and only on the market for £250,000.
Standing just yards from Loch Sunart is The Seashell, a fabulous little spot for sale that offers an ideal romantic getaway.
Built in to the landscape with in a circular shape and with a turf-covered roof, you'd almost think it was designed for a hobbit. But The Seashell was built with one thing in mind: creating an ideal getaway for a couple. And it's a getaway in Acharacle, on the Ardnamurchan Peninsula, which is for sale at £250,000.
There are the views of Loch Sunart and the Morvern Hills beyond, enjoyed through floor-to-ceiling windows; the large, airy living space with an open fire at the centre; and the beautiful fixtures and fittings throughout.
Find Properties for Sale in London and the Surrounding Area: