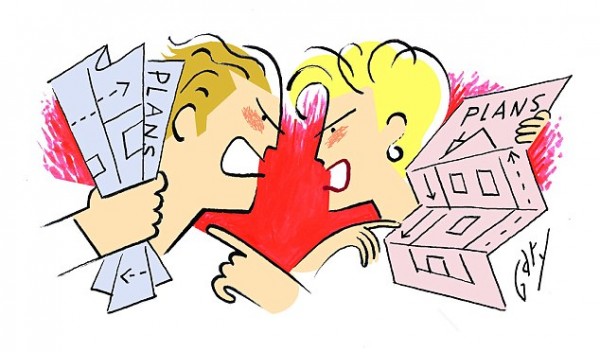 Renting in London: rent rises show signs of cooling off – but the capital remain's the UK's most expensive city. Homes and Property
Surprise, surprise London has come out on top again for the most expensive place in the UK for renters but which area is the most affordable in London? 
Rental rates in London are finally showing signs of cooling down, with room rates up by just two per cent in the past year, compared to the seven per cent hike recorded between 2014 and 2015.
However, the capital is still the most expensive city to rent a room in the UK, now costing an average of £741 a month, according to the latest London Rental Index from SpareRoom.co.uk.
"Nervousness surrounding Brexit has no doubt played a part, but the two per cent growth in rents reflects an issue even closer to home – Londoners simply can't afford to keep paying more," says Spareroom's Matt Hutchinson.
Could a wood-burning stove save you money on your energy bills – and help make your home cosy this winter? – Daily Mail Online
With the cold weather beginning to creep in on us and the rise in fuel going up, is it truly worth it to have a wood-burning stove installed in your sitting room instead? The Daily Mail online investigates further and reveals the pros and cons to help make your decision.
With the weather turning and the days growing shorter, attention is shifting to the darker months ahead and keeping our homes warm.
One way of making a home more cosy this winter – and potentially saving money along the way – is installing a wood-burning stove.
While the initial outlay can be expensive, they can reduce your fuel bills, while at the same time being a fashionable addition to your home.
George Clark's Amazing Spaces: A public toilet gets a LUXURIOUS makeover with a view – The Express
A firm favourite of ours at TheHouseShop.com George Clark, is back with his Channel 4 program 'Amazing Spaces' with this amazing transformation for a public toilet being his prize piece. 
GEORGE CLARKE travels to Cornwall in this week's Channel 4 show Amazing Spaces to see one couple, who have decided to convert a public loo into a luxurious holiday home with a view.
Joey and Charlotte bought a public loo at an auction for £115,000 in the Cornish village of Charlestown.
George explained that this public toilet was once a fisherman's store more than 200 years ago.
Unsold New London Luxury Home Glut to Reach Record on Oversupply – Bloomberg
New research finds a record level of unsold luxury homes in London, developers are overstretching themselves where for the first time, they are building luxury homes faster than they can sell them.
The number of unsold central-London homes under construction will reach a record high this year, increasing the risk that developers' bets on rising demand for luxury properties will go sour.
Homes being built without a buyer secured will reach 10,829, a 24 percent rise from the end of last year, according to a report by Molior London seen by Bloomberg News. That's the highest figure since the researcher started collating the data in 2009. The number of completed unsold homes will jump to 779 from 285, the data shows. A spokesman for Molior declined to comment.
"Over time, the number of units started should be equal to the number of units sold," according to the report. "Inner London home starts have been, and still are, too high."
Can you renovate your home without hurting your relationship? How to embark on a low-stress refurb project – The Daily Mail Online
Ever wanted to renovate your home but worried about the risk it could pose to your relationship? Now you have nothing to fear with this revealing article by Esther Walker,  which will help you navigate the interior design minefield.
Plenty of things test the strength of a relationship: Christmas, dinner parties, breaking down on the motorway, emptying the dishwasher.
But nothing causes rows like embarking on a property renovation project. I should know.
When my husband and I were doing up our house six years ago, neither of us had a clue what we were up to and we had bust-ups over every single thing.
Derwent London racks up the rents in record year – Evening Standard
Landlord Derwent London celebrates record year for commercial lettings despite uncertainty caused by Brexit. The company has generated a whopping £28.3 million in rents and letting out half a million square foot of space. 
Landlord Derwent London has had its best year for commercial lettings despite the Brexit vote, buoyed by deals with firms such as Sarah Wood's Unruly Media.
Chief executive John Burns said the company had let nearly half a million square foot of space — generating £28.3 million in rents — in a letting spree which has already surpassed the whole of last year.
Nearly half of the deals have been done since the referendum. Unruly has been joined by the Government Digital Service in signing up at Derwent's White Chapel building, along with boat insurer, the Shipowners' Club.
A gilded fantasy land? How Trump might furnish The White House.
He has achieved the impossible despite staggering oppostion throughout his campaign and the world has reeled in the wake of the news. Now the important work is to begin, but the question on our lips here at TheHouseShop.com is: "How will Melania re-decorate the White House and will it be hilarious?"
Washington DC beware – the extravagant Trumps will be the next first family to put their identity on the president's residence.
Nixon built an underground bowling alley, Ford added an outdoor swimming pool, while Obama installed basketball hoops on Bush's tennis court. But the White House preservation committee must be trembling with trepidation at what real-estate tycoon and voracious builder Donald Trump plans to unleash on his new Washington DC home.
Since Thomas Jefferson replaced the outdoor privy with modern flushing loos, and commissioned Benjamin Latrobe to smarten up the humble house with rows of classical colonnades, it has been the done thing for the incoming first family to make their mark on the president's official residence.
Find Properties for Sale in London and the Surrounding Area: