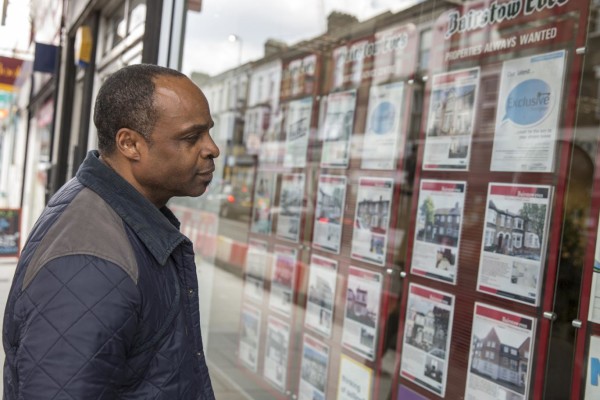 The European way: Renting could be better than buying a house – The Express
With ever increasing pressure on the stock available in the property market, and first-time-buyers struggling to get a foot on the ladder, the good news is, that renting for 5 to 10 years is looking to be the better financial option in the long run. 
Homeowners who sell up within five to ten years are likely to shell out more cash through buying rather than if they had rented.
Not wishing to pay rent is often cited as the major incentive for getting on the property ladder but many buyers often overlook added costs like building insurance and the up keep of the property.
Dr Isaac Tabner, senior lecturer in finance at Stirling University said prospective homeowners tend to underestimate the financial benefits of renting.
Mapped: Which London neighbourhoods have seen the biggest house price rises since the crash? – The Telegraph
With London's property bubble set to stay for another year, this has prompted new research into the residential areas that have benefited the most since the financial crash.
Property prices in south and east London have boomed since the last downturn, growing faster than anywhere else in the capital.
Herne Hill, a neighbourhood in south London near Brixton, which is known for its large park and lido, has had the highest growth in the country since the peak. New research by Knight Frank has found that property there has increased in value by 59.8pc since the first quarter of 2008, and the average home is worth £728,154.
Other postcodes where house prices have soared since the downturn include Homerton and Walthamstow in east London, and Brockley and Peckham in south London.
Scotland tackle homelessness with new scheme to purpose-build, a safe and environmentally friendly living community in Edinburgh. Following a successful fundraising campaign, the project is expected to be launched later this year.
It has been confirmed that £500,000 was raised to help build accommodation for the homeless in Scotland, following the sponsored sleep-out in Edinburgh in December which saw 250 Scots brave the cold weather to raise money for the Social Bite village project.
The 250 participants included high profile Chief Executive Officers from various different businesses across the country, as well as politicians and sports stars including decorated Olympian Sir Chris Hoy, who all camped out in Charlotte Square for the night.
The innovate, independent sandwich shop Social Bite joined forces with the City of Edinburgh Council and EDI Group on the new village, which is set to provide a purpose-built and safe living environment for 20 homeless people in Scotland for 12 months each, and the village project is expected to be launched in the summer.
Savills soars as foreign buyers mop up London deals – Evening Standard
Now is the time to buy shares in Savills as they are set to profit from foreign, post-Brexit, bargain hunters. So make sure you tell your broker to buy, buy, buy. 
The City waded into Savills today as a flood of overseas cash seeking property bargains in post-Brexit London put the agent on course for a huge profit windfall.
The shares jumped 54.1p, or 8%, to 744.6p as a strong finish to last year meant full-year profits "will be meaningfully ahead of our previous expectations".
Savills put the profit surge down to a glut of interest from overseas in the London commercial property market since Brexit, thanks to the sharp 17% fall in the pound. The agent also grabbed market share from its rivals.
UK house price average surges by £4,000 in December – The Guardian
Latest research issued by Halifax, revealed that the average house price in the UK rose in December, getting the new year off to a good start for homeowners.  
The average UK house price surged by nearly £4,000 in December in the fastest acceleration in values since the Brexit vote, according to Halifax.
Prices rose by 1.7% in December alone, reaching a new all-time high of £222,484 and pushing the ratio of house prices to earnings to 5.81, just shy of its all-time high of 5.83 in July 2007 before the financial crisis struck.
The latest surge in prices follow a slew of end-of-year predictions forecasting a marked slowdown in the market in 2017.
Where to buy a property in London in 2017: The key transport updates and regeneration zones buyers need to know about – Homes&Property.com
The top property hotspots for London in 2017 have been compiled, to follow in the developers footsteps, aim for areas with planned transport updates and regeneration projects, to get the scoop on where to invest your cash. 
Many Londoners looking to move home in 2017 will need to scan the capital with fresh eyes if they are to achieve their goal of finding a nice place to live, in a good — or at least "improving" — area with strong potential for capital growth. Rather than a single overarching property market, our fast-changing city has many micro markets, each of which has its own dynamics.
Urban renewal is constant in London: nowhere is "undiscovered", but areas are continually being rediscovered. Often this is due to co-ordinated regeneration schemes, such as at Earls Court, but sometimes it is down to an unplanned confluence of people and "undervalued" homes that makes a place newly special.
The spur might be business-led — such as the tech sector sprouting in Shoreditch — or a cultural stimulus such as the opening of Tate Modern at Bankside. New "tribes" settle, hastening gentrification and pushing up prices.
The Decorating Trends to Look for in 2017 – Vogue.com
The top interior design trends for spring 2017 are revealed in this informative selection by the fashion bible. 
When it comes to home décor, 2016 was the year of everything from woven wall hangings to Scandinavian-inspired interiors. And as the year winds down, soon enough your thoughts will most likely wander to a home refresh. So it's worth exploring the top decorating trends that will likely be on repeat in homes across the country—and possibly in your own abode.
We checked in with three interior designers—Martyn Lawrence-Bullard, Young Huh, and Beth Diana Smith—for their 2017 decorating forecast and some easy pointers on how to make them your own. These trends are chic, inspiring, and (fortunately) don't require a complete room overhaul.
Green
According to celebrity interior designer Martyn Lawrence-Bullard, who counts Kendall Jenner among his list of clients, green is "strong again." From lime green to emerald, the hue works throughout the home—whether it's as a wall color or a room-filling rug. If you're not too keen on the idea of using green in large doses, Lawrence-Bullard has a suggestion: "Add really fun emerald glasses to your regular white plates and suddenly you've got that up-to-the minute look."
Find Properties for Sale in London and the Surrounding Area: