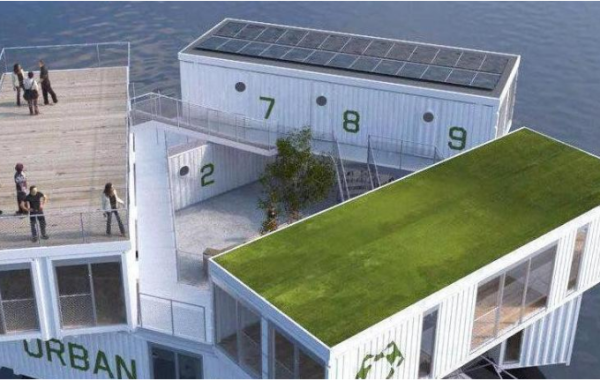 How can I buy my friend out of our joint property? – The Guardian
With young people struggling to get a foot on the property ladder, going in with a friend is an affordable way of owning some real estate however, what happens when one of you want's to sell their share?
Q I could do with some advice with regard to buying someone out of a property. In 2015, my friend and I bought a property for £210,000 with a cash deposit of 10%, which we each paid half of.
She now wants out of the property but I don't think I can afford to buy her out on my own. However, another friend is willing to help by becoming part of the joint mortgage with me.
A To be able to buy your friend out, you need to be able to take on the whole mortgage on your own and find enough cash to pay her for her share of the equity in the property. Because you contributed equally to the cash deposit and assuming that you also split the mortgage payments down the middle, it is quite straightforward to work out what you need to pay your friend.
'Almost no evidence' of London homes owned by foreign buyers being left empty – The Telegraph
New revelation busts the myth of Buy-To-Leave foreign owned properties in London being left empty due to their owners living overseas, as London School of Economics research reveals this is not the case.
The "buy-to-leave" phenomenon in housing has come into question after a report commissioned by the Mayor of Londonfound that almost no homes in London owned by overseas buyers are being left empty.
The research, by the London School of Economics, found that "there was almost no evidence of units being left entirely empty – certainly less than 1pc".
Mayor Sadiq Khan campaigned on the issue of foreign ownership during his election campaign, arguing that developers should give Londoners "first dibs" on homes. The LSE report is one of the first investigations into foreign investment into London property, which has been blamed by some campaigners for exacerbating the capital's housing crisis.
The world's quirkiest student housing:

new-look university halls are springing up within floating shipping containers, eco sheds and railway-inspired towers – Evening Standard

Students will have a lot more to look forward to than their discount cards and freshers week, as quirky new trends are popping up at universities across the country, in order to improve the quality and energy efficiency of student housing.

Designers are turning their eye to university housing, creating smart, eco-friendly halls that even the most discerning student would be proud to call home.

Student housing has a grim reputation, with most of us remembering cramped messy bedrooms, damp walls, dated decor and common rooms littered with beer cans and pizza boxes.

But while such delights are still reality for many, there are some halls of residence around the world that even the fussiest students would be proud to call home.
Philip Hammond will lay out plans to keep Britain building through Brexit with extra investment funding as we leave the EU – The Sun
Housing Minister outlines his new plans for British housing projects during Brexit in post-election message.
The Chancellor will use his annual Mansion House speech tonight to pledge to increase support for key infrastructure projects with extra Government money.
In an address to City leaders, Mr Hammond will say ministers are in discussion with the European Investment Bank (EIB) to ensure UK projects can access its funds during the remaining period of Britain's EU membership.
It is his first major intervention since the election as he held on to his job in the Treasury, despite rumours Theresa May would replace him.
Live by the beach… in London! The new Royal Victoria Dock flats that are handy for a spot of sunbathing –  The Daily Mail Online
Londoners will soon have the chance to live the dream by owning an apartment close to the beach… at Royal Victoria Docks that is!
With all of the thousands of new flats being built in London, it would seem as though there is little space left to develop – let alone to bag a home near a beach.
However, there is a corner of east London that has remained relatively under-developed despite the surrounding area seeing huge regeneration and having good transport links.
A new development at Royal Victoria Dock highlights how decades after the original flagship docklands regeneration, the city continues to push out to the east, with builders keen to entice potential residents with the prospect of waterside living.
Open Garden Squares:

peek inside London's secret spaces for one weekend only, from 10 Downing Street to the garden made famous by Notting Hill – Evening Standard

Londoners are in for a real treat this weekend, with many exclusive and famous properties throwing open their doors to members of the public, they will get the chance to see how the other half live.

One memorable scene in Nineties romcom Notting Hill sees Hugh Grant and Julia Roberts break into the private Rosmead Garden but for one weekend only, Londoners will have the chance to explore it without risking life and limb scaling the iron railings.

Open Garden Squares Weekend returns this Saturday and Sunday to offer people the chance to peek inside more than 230 gardens across 27 boroughs, from the historic and traditional to the modern and experimental.

Some of the gardens are for residential use only, some are not normally open on weekends and others are always open but off the beaten track. Gardens that are usually inaccessible are indicated with a key symbol in the guidebook (full list here).
250 years of Bath's Royal Crescent: From Druidic influences to big screen fame – Country Life
One of Britain's most beloved architectural phenomenons celebrates 250 year anniversary since completion.
2017 marks 250 years since the first foundation stone was laid for Bath's Royal Crescent. Agnes Stamp looks at the history of one of the world's most handsome streets.
The first foundation stone for the Royal Crescent in Bath was laid on 19th May 1767. It would take a further eight years for the construction to be completed according to the design of John Wood the Younger.
One of Britain's greatest architectural landmarks, this semi-ellipse of thirty Grade I listed houses arranged around a great lawn remains one of the most impressive representations of architectural innovation – and was one of the reasons why Bath was awarded its UNESCO World Heritage status in 1987.
Find Properties for Sale in London and the Surrounding Area: