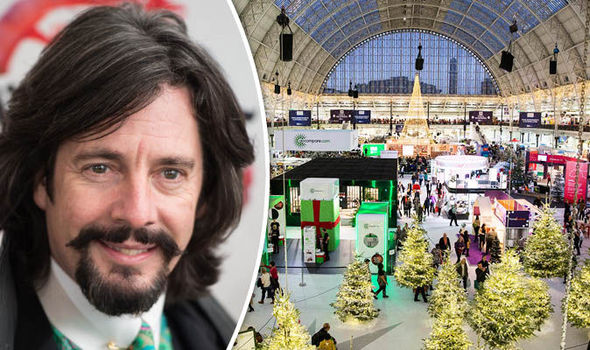 The Top 10 Places Where Britain's Would Most Like To Live – The Daily Mail Online
It's official, here are the favourite locations where the British most want to live and no London isn't one of them. With some area's house prices starting at just £170,000 it's easy to see why.
With its unspoiled, rugged landscaped and pretty fishing villages, it is hardly surprising that this picturesque island has been named as the most desirable place to live in Britain.
The Isle of Skye won the accolade following a survey of nearly 24,000 people by property website Rightmove.
Seaside locations featured heavily in the list of the 10 most popular locations, including Woolacombe and Salcombe in Devon and the popular Cornish beach destinations of St Ives, Padstow and Newquay.
Northern Line Night Tube Launch: the areas set for the biggest house price boosts and the new homes hotspots to watch – Homes&Property
As the night tube is gradually being rolled out across the London underground network, now with the addition of the Northern Line property is skyrocketing in value as a result.
The Northern line's night service starts on Friday 18 November and is expected to create big property ripples along its route as young Londoners wanting to enjoy a late-night lifestyle seek out homes in good-value areas close to a Tube station.
The Friday and Saturday all-night service will start on its route via Embankment. Already, Morden at the southern end of the line, is experiencing record buyer demand, more than four times the level of some central and north London areas. Archway and High Barnet, also on the Northern line, are similarly becoming buying hotspots.
Arriving in 2018 will be the Northern line extension from Kennington to Battersea Power Station, while a further extension is planned to Clapham Junction, allowing quick connections to Gatwick.
Top Japanese University Offers Cheaper Rents For Female Students – The Independent
In a bold move, Tokyo University is offering low rates for female students who will be renting accommodation in a bid to increase female student applications. Currently 20% of applicants are made by females to the university, compared to 40% in Japan overall.
A top university in Japan is offering cheaper rents for female students in a bid to improve the gender balance on campus.
The University of Tokyo has announced it will pay 30,000 yen (£223) per month towards each female student's housing costs, subsidising them for up to two years, Asian newspaper The Asahi Shumbun reported.
Currently just 20 per cent of the institution's applicants are female, and an even smaller number go on to study at the university having passed initial entrance exams.
Metro Bank Says Mortgage Customers Can Rent Out Their Homes On Airbnb – The Guardian
Mortgage broker Metro Bank will allow their customers to let out their homes for a maximum of 90 days on top travel site Airbnb, without prior consent.
A mortgage lender has added a clause to its home loans that allows borrowers to let out their property through Airbnb without asking its permission.
Generally lenders expect customers to ask permission before offering their homes for short-term lets, and some will charge a fee to give consent. A survey by the Guardian in April found some refused short-term lets completely, while others asked up to £295 in consent fees.
Metro Bank said its mortgage customers could now let their homes on Airbnb or similar sites for up to 90 days a year without contacting it for prior approval.
Buckingham Palace To Receive £369 Million For 'Urgent Repairs' But The Queen Won't Move Out – The Sun
The Queen is battling to keep the most famous palace in the world in top working order, since a new wave of problems have been plaguing the property. The government is set to rush through parliament an increase to the Sovereign Grant for the repair works which will take 10 years to complete.
The refit is described as "essential" and "cost-effective" and will include replacing boilers, miles of cables, pipes and electrical wires. The work will begin next April, if it is approved by MPs.
When the work is complete in 2027, the Sovereign Grant will be reduced back down to its current level of 15%, a review by the Royal Trustees – Prime Minister Theresa May, Chancellor Philip Hammond and Keeper of the Privy Purse Sir Alan Reid – recommended.
Master of The Queen's Household Tony Johnstone-Burt said the refurbishment would ensure the palace is "fit for purpose" until 2067 and would cut down its carbon footprint.
Lawrence Llewelyn-Bowen explains to Deborah Stone his new campaign for British interiors – The Express
He's back! The undisputed king of interiors (move over Jasper Conran, who do you think you're fooling?) is back with baubles on, where he will be hosting festive decorating workshops at the Christmas Ideal Home Show next week. We can't believe our luck either!
WELL I know one person who's not going to have a happy hygge Christmas lounging around wearing caramel cashmere leisure gear in a Scandinavian-cool room with artfully arranged birch tree twigs.
Oh no, Laurence Llewelyn-Bowen will be "wearing a succession of extraordinary suits and luridly coloured shirts and ties" – or at least that's his sartorial plan for the Christmas Ideal Home Show at London's Olympia next week when he will run workshops on festive interiors.
"I've rather been bitten by the crafting bug. It's been a long time since those early days of Changing Rooms when I used to make a Louis XIV ballroom out of yogurt pots and I've started missing it so I've got my glue gun out of retirement."
Ever wondered how much impact being located close to a sports stadium has on the value of your property? Well now you can find out with the online estate agency Hatched's new survey results, the question is which sport is the most lucrative?
Have you ever wondered how the UK's top stadiums in various different sports affect how expensive the surrounding houses are? Well, a study conducted by online estate agent Hatched has revealed the average house prices in relation to the postcodes of the top 20 stadiums for the UK's most attended sports.
Football, golf, rugby union, rugby league, horseracing and cricket were the six sports selected for the study, and with an average house price of £419,446 it is golf that comes top of the list with horseracing just behind in second place with an average price of £362,000.
According to the results of the study, rugby league stadiums have the lowest average house prices in the surrounding area and it was also the only sport that was lower than the national average pricing at £163,508, which could be based on the fact that all of the biggest rugby league teams are based in north of England which is the opposite to the higher average prices of rugby union.
Find Properties for Sale in London and the Surrounding Area: