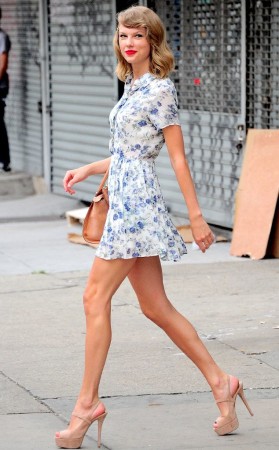 May Chooses Hard Brexit in Crucial Speech – LandlordNews.co.uk
Student letting agent expresses concerns about Teresa May's recent decision for a hard Brexit and the consequences this decision will have for this area of the UK property market. 
So what will May's hard Brexit strategy mean for the high number of European students living in the UK?
Danielle Cullen, the Managing Director of StudentTenant.com, warns: "There is great concern surrounding Theresa May's comments on a hard Brexit today and leaving the single market, which includes the free movement of people.
"European students bring huge value to our economy and culture, and still no comment has been made on how they will be looked after. We just sincerely hope the Government reaches the early deal the Prime Minister proposes surrounding the rights of EU citizens living and studying in the UK."
Fees ban – timetable suggests it won't be in place until 2018 – LettingAgentToday
Further discussions over the letting agents fees ban suggests that implementation will be pushed back to 2018. Letting agents have longer to prepare themselves for the seismic shift awaiting them.  
The government says the formal consultation on the proposed introduction of a ban on letting agent fees levied on tenants in England will be held in the spring.
In a House of Lords debate it was announced that "The government is committed to introducing legislation as soon as possible to implement the ban on letting agent's fees for tenants and we will consult in March and April on the details of the ban and will consider views of property [letting] agents, landlords, tenants and other stakeholders before introducing legislation."
The Royal Institution of Chartered Surveyors says there are two probable routes to implementation – full consultation and primary legislation, which would be unlikely to be completed within 2017 or what it describes as "curtailed consultation and secondary legislation under existing statute" such as Competition & Consumer Regulations, which might be more possible within 2017.
Capco and Network Rail explore Clapham Junction redevelopment – Property Week
You heard it here first, Clapham Junction station is due to undergo a massive regeneration project, and will consequently have a knock-on effect to the local property market. We predict developers will be keeping a close eye on the area, so now is the time to invest in property locally, before the prices skyrocket further. 
The Earls Court and Covent Garden developer has been working with the rail provider on "ideas and proposals" for the regeneration of the south London station, which is Britain's busiest railway station.
Network Rail chief executive Mark Carne told Property Week last year that it was looking for a development partner to "basically deck over the top of Clapham Junction and redevelop above it".
Network Rail confirmed the two companies were working together but stressed it was "too early" to know the cost of the project, although sources close to the joint venture said it would require an investment of around £500m.
Would you rather buy a studio flat in London or a 10-bed mansion in Wales? We take a look at what properties you can get for £1M in Britain today – DailyMailOnline 
With the property boom and super luxurious homes being further and further out of reach for today's millionaires, here is what property you can get for you first cool million.
Being a millionaire was once a sure fire way of being able to buy the luxury property of your dreams.
The million-pound home was associated with half a dozen bedrooms, beautiful swimming pools and extensive landscaped gardens with long driveways.
And while that is still the case in some parts of the country, there are also areas where £1million will buy nothing more than a small studio flat.
For sale: The country house which helped win the Battle of Britain – Country Life
Country Life regularly features properties whose walls could tell extraordinary tales. In the case of Bawdsey Manor, those tales would reveal extraordinary things about one of the key reasons Britain survived the Second World War.
This imposing and beautiful house on the Suffolk coast was initially built in 1886, and was expanded nine years later when it served as the family home of Sir Cuthbert Quilter, a stockbroker and MP.
It was in the war years which Bawdsey became of critical importance to the nation, however: it had already seen some military service after being requisitioned during the First World War, but in 1936 it was chosen by Robert Watt as the ideal site at which to develop the 'Chain Home RDF' system – a system you probably know better as radar.
Taylor Swift has big plans for her £20.7m Beverley Hills mansion: Shake It Off star gets permission to restore former estate of Hollywood producer Samuel Goldwyn – Homes&Property.co
Superstar Taylor Swift has extended her talents to include property restoration project manager, with her new plans to renovate Samuel Goldwyn's Hollywood home to it's former vintage glory. 
Taylor Swift is turning her home into a landmark. The singer, 27, is restoring the former estate of Hollywood producer Samuel Goldwyn to its original condition and has drafted in architects to ensure the 11,000sq ft property, pictures below, looks exactly as it did in 1934.
Swift bought the place for £20.7 million a year ago and now has permission from the Beverly Hills Cultural Heritage Commission to turn it into a landmark for its link to Goldwyn, founding contributor and executive of several film studios.
Swift also owns a New York penthouse, bought from The Lord of the Rings director Peter Jackson.
10 exotic holiday homes you can buy for the same price as the average property in Wales – WalesOnline
With the UK property market being increasingly harder to negotiate, here is a guide to what your money can get you abroad. From Bali, USA, Australia and the French Riviera, perhaps it's time to re-consider that dream holiday home. Winter sun anyone?
Craving a dose of winter sun?
Well for the average house price in Wales, you could snap up a modern studio apartment in the French Riviera, a luxurious two bedroom house in Bali or even a three bedroom villa in Goa.
According to the most recent UK House Price Index the average property in Wales costs around £147,065.
So we decided to take a look at 10 exotic holiday homes you can buy for around the same price.
Find Property for Sale in London and the Surrounding Area: