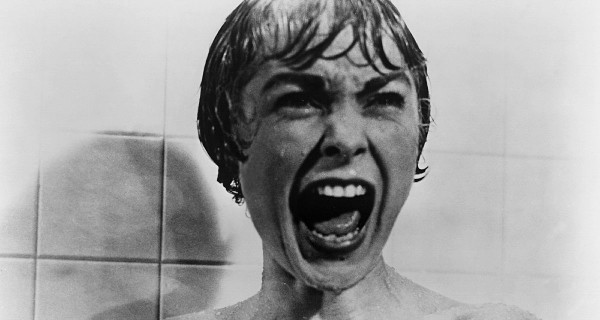 Dog-friendly apartment building has a pup park on the roof – Metro
Innovative thinking for dog owners in Washington DC – tenant's dreams of dog ownership in the US capital can now become a reality, with a dog-friendly puppy park on the roof of this apartment building. 
Watch this space as since the creepy clowns disturbed their way across the pond, let's hope this will be the next hot trend from America to boost the happiness of tenants in the UK. We can but hope!
Many people find that the biggest barrier to finally getting the dog they've always wanted is the place they live.
Whether it's the pet-hating landlord, an allergic roommate, or a building with a strict no-pets policy, trying to get a dog is difficult when the only option is desperately trying to find a new place.
So when apartment buildings make an effort to be as dog-friendly as possible, we get excited.
NEVER BEAN SEEN Households could save hundreds by heating their homes with COFFEE as new 'coffee logs' hit the shelves – The Sun
Now you finally have a use for your pre-loved coffee grounds.
With coffee drinking on the rise across the UK, households can save on their heating bills with the bio-bean initiative. They have developed a unique process to re-cycle used coffee grounds to create carbon neutral bio fuels.
So people of Great Britain and Northern Ireland, "Go green with your bean(s)!"
Your morning cup of coffee could be a cheap and sustainable solution to heating your home for less.
COFFEE lovers can now heat their homes with their favourite brew – and save themselves hundreds of pounds.
Waste recycling company bio-bean has launched its latest innovation, Coffee Logs, which turns coffee grounds into advanced biofuels and biochemicals to power homes.
Revealed: the city with a bigger property bubble than London. The Telegraph
Didn't think it could be possible? Well neither did we, but Vancouver in British Columbia has gone and outdone the London property bubble. Due to intensified outside investment from Asia, and the Canadian dollar in the slump, Vancouver house prices have soared to new heights, making it the number one urban property market in the world.
London has been replaced by Vancouver as having the frothiest property market of any major city in the world.
UBS' Global Real Estate Bubble Index said London has the second most over-valued homes, and described it as being in "bubble-risk territory".
Only Hong Kong is more unaffordable than London, when taking into account increasing house prices and average earnings. In London, house prices are 15pc higher than the 2007 market peak, but incomes are 10pc lower.
Sales of super-luxury homes fall off a cliff as tax hikes and enconomic uncertainty take hold – The Daily Mail Online
Summer luxury home sales in free fall compared to 2015 after new figures are released by London Central Portfolio following Land Registry analysis.
LCP Chief Executive Naomi Heaton said: 'Transactions increased 72 per cent in February as buyers sought to beat the 3 per cent additional rate stamp duty deadline, buoying overall receipts.'
Average price for biggest sales in June-August fell 25% from £22m to £16m
Seven times fewer sales of £10m+ homes than during same period in 2015
Five high value property sales took place compared with 35 last summer
Sales of luxury homes has plummeted by as much as 86 per cent this summer when compared with last year, new figures reveal.
Just five properties went for more than £10million in the three months to August, compared with the same period in 2015.
Furthermore the average price paid for the top five most expensive homes fell by 25 per cent from £22million to £16.3million, the Land Registry figures analysed by London Central Portfolio suggest.
Hitchcock thriller home for sale: Islinton's two-bedroom flat comes with panoramic views – and a large sculpture of Hitchcock's head in the courtyard. Homes&Property.co.uk
Ever wanted to live in the film studios block where Hitchcock filmed some of the greatest thrillers of British cinema? Well folks, now you can…that is if you have a spare £895k at your disposal.
A two-bedroom apartment is for sale in Gainsborough Studios, which is built on the site of the original film studio where a number of Hitchcock movies were shot.
Alfred Hitchcock fans were delighted to hear that a new anthology series paying homage to the great director is in the works.
Hitchcock researchers may like to pay a visit to Gainsborough Studios in Islington, built on the site of the original film studio where Hitchcock's first suspense thriller The Lodger was shot.
He returned to film his later masterpiece The Lady Vanishes and a number of Forties melodramas were produced there.
These incredible country houses have an intriguing past which adds to the character of these quaint rural homes – with properties in Chipping Camden, Gloucestershire, Chesterton, Oxfordshire and Bray in Berkshire.
Grevel House, in the image above, has come on the market after 63 years of ownership and is priced at £2.5 million.
Described by the historian G. M. Trevelyan as 'the most beautiful village street now left in the island', Chipping Camden's elegant curving High Street encapsulates, in honey-tinted Cotswold stone, many of the great classic styles of English architecture: houses and cottages from the Elizabethan, Jacobean, Georgian, Regency and Victorian periods.
This week, however, all of these are eclipsed by the Gloucestershire market town's s oldest building, the imposing, Grade I–listed Grevel House (Fig 1), claimed to be 'one of the finest unrestored houses of its age in England', which has come to the market for the first time in 63 years, priced at £2.5 million through north Cotswold agent Mark Annett (01386 8'41622).
This curved glass house used to be a water cistern – apartmenttherapy.com
This stunning villa in Casa Aljibe, a suburb outside of Madrid in Spain, has been transformed from a water cistern into a unique place to live. Originally built to hold well water in the 50's, this house has undergone a Grand Designs style up-do by Spanish architects Valdivieso Arquitectos.
From water cistern, to warehouse, to gorgeous glass house, Casa Aljibe is a unique sight in Alpredrete, a suburb outside of Madrid, Spain.
The original stone structure was built in 1955 to hold well water, but Madrid-based architects Valdivieso Arquitectos have transformed it into a gorgeous modern home. On the upper level, the curved wall of windows of the living and dining area overlook a central stone patio.
The lower level—which is the original cistern and former warehouse—consists of bedrooms and bathrooms. While it is partially buried, there is also a walk-out patio with a corrugated steel roof for much-needed shade.
Find Properties for Sale in London and the Surrounding Area: