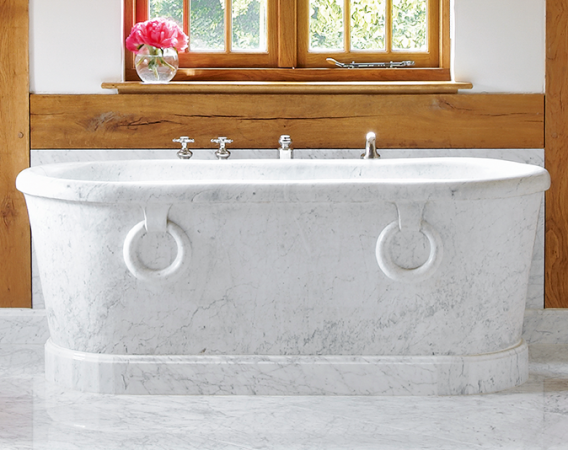 Houseprices drop by £3,000 for every minute of train travel out of London – try our interactive map to see how much commuters could save – TheDailyMailOnline
The figures are in and the most expensive place for commuters to live has been revealed. 
Commuters face a never-ending burden of long hours spent on a train, costs rising and frequent delays – but at last they may have something to rejoice about, a new survey suggests.
The study by estate agents Savills claims that commuters can save more than £3,000 on house prices for every extra minute they are willing to travel home on a train from the centre of London.
The survey of homes around 433 stations on the outskirts of the capital found how prices drop as addresses edge further away from the city.
Town of Milton Keynes celebrates its 50th year in existence – PropertyAndDevelopment
One of the original 'New Town's' Milton Keynes residents are gearing up to celebrate it's founding 50 years ago. 
The town of Milton Keynes, one of the younger locations in Britain with a history that lasts a grand total of a mere 50 years, has reached its 50th year in existence, allowing us to reflect back on its history and legacy as one of the most sought after locations for development in the country.
Having been born in 1967 as a result of a passed parliamentary bill organized by Labour Housing Minister Anthony Greenwood with the help of the great Harold Wilson, Milton Keynes defied all oppositions and expectations to become one of the biggest booming new economies in its incredibly youthful lifetime.
At present the habitation of close to 270, 000 individuals and the location of 11,000 different enterprises, Milton Keynes has established itself against all the odds as a major contributor to the British economy and as a valuable center for business and culture.
How to solve a 15-month battle with extra energy following a bereavement – The Guardian
Unfortunately most of us will come across this problem at some point in our lives, but there is hope still. Here is the definitive guide, to handling the pesky subject of closing deceased loved ones' energy accounts whilst grieving. 
When my father-in-law died my mother-in-law informed all suppliers and services, including extraenergy.
It took them four months to even acknowledge receipt of the information. It took them a further five months to transfer the account into my mother-in-law's name.
They then sent a demand for almost £600, although the direct debit had been paid throughout, and they'd increased the monthly amount without warning after the death.
Market boost as mortgage lending rises – with further to go – EstateAgentToday
Record high recorded in 2016 for mortgage lending which reached an unprecedented £246 billion. This is the best year yet since the crash of 2008, on wards and upwards we hope!
Gross mortgage lending reached a remarkable £246 billion in 2016 – that's 12 per cent higher than the previous year and the highest annual gross lending figure since the economic downturn began in 2008.
The Council of Mortgage Lenders says that on a monthly basis, gross mortgage lending reached £20.4 billion in December – down on the previous month, largely for seasonal reasons, but some four per cent higher than the December 2015 figure.
"Approvals for house purchase have recovered strongly of late, and this should feed through to lending figures in the early months of 2017.
London's first floating park approved – PropertyWeek
Good news for Paddington residents as plans are unveiled to install a new 'floating' park for residents to enjoy. 
London's first 'floating pocket park' is set to open this spring at Merchant Square in Paddington, following approval from Westminster City Council and the Canal and River Trust.
Developer European Land and Property's new 7,850 sq ft floating park in Paddington Basin on the Grand Union Canal will provide green public space on the water with its own canal boat mooring.
Andrew Scrivener, chief executive at European Land said: "Outdoor spaces are a key ingredient in any successful neighbourhood. At Merchant Square this incredible Floating Pocket Park – the first in London – will not only provide green space for our residents and unique outside workplace for our occupiers, but creates an oasis in the West End, offering Londoners a way to actively reconnect with the canal."
Notes from another small island: make the move to sunnier, easier and more exotic shores – The Telegraph
At this time of year, we are all tempted to up sticks and plant our feet into the warm and enticing sand of a tropical beach resort. However this brave couple decided to stay permanently and here is their story.
Bombarded as we are during bitter January days with images of celebrities decamping to balmy beaches, the idea of living on a tropical island becomes pretty seductive. Imagine weekends spent in the sun, a life lived outside all year round and that feeling of complete escape.
While a better quality of life remains a big reason for relocating off this island to a warmer alternative, there are also financial benefits.
"Many Caribbean islands now offer residency incentives to attract overseas investment, as well as the increasingly popular Indian Ocean locations, the Seychelles and Mauritius," says Robert Green, founder of the property consultancy Sphere Estates. "Personal and financial security will also be important factors for buyers too."
The marble bath so beautiful the rest of the room was designed around it – Country Life 
We are in love with this fantastic and stylish re-furnished bathroom, in a farmhouse house in Surrey. If you are living in a period property but want to incorporate contemporary design, then this is a fantastic template.
This en-suite bathroom designed by Drummonds is in the extension of a listed 15th-century farmhouse in Surrey that was constructed with an oak frame and has walls finished with lime plaster.
The owners were keen that the structure and its interior were not only sympathetic to the building's medieval origins, but also had a crisp, almost contemporary style.
The centrepiece of the scheme, of course, is the antique marble bath.
Find Properties for Sale in London and the Surrounding Area: