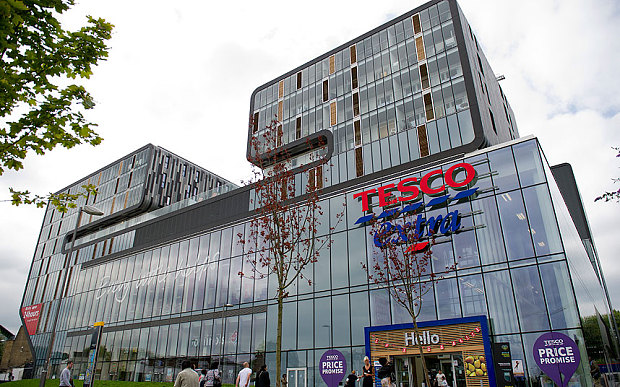 Every year, new buildings around the UK compete for a prize that their architects would rather not win. The Carbuncle Cup is a trophy awarded by the magazine Building Design and was developed as a tongue-in-cheek response to the Stirling Prize, which celebrates the best contributions to architecture in the past year.
Previous unfortunate recipients of and nominees for this dubious award are the Woolwich Central, Strata tower in Elephant and Castle and Vauxhall Tower. But only one of these has made it onto my list. Read on to find out which others have joined it.
M by Montcalm Signature Building
This building now dominates the walk north from the Old Street roundabout, which is very unfortunate for any hungover hipsters on a Saturday morning. The extreme angles of the 23-story luxury hotel create a huge-scale optical illusion that confuses the senses and is enough to make anyone feel a little queasy, even when of sober mind. From some lines of sight, it looks as though the building is indented at the front, whereas other angles show that this indent is in fact the apex protruding outwards. The effect is perpetuated by slanted windows and so it is hard to believe that the rooms inside this new high tech hotel won't be sloped too!
It is admittedly an intelligent and ambitious design and I'm of the opinion that this way of thinking should be encouraged. However, perhaps this mind-set should be reserved more for non-functional smaller scale buildings that do not have such a bearing on the local aesthetic?
Woolwich Centre
The winner of the Carbuncle Cup in 2014, this building has taken the recent glass-cladding craze and sprinted off with it into South London. It is a huge behemoth that does not suit the surrounding area and was described as 'oppressive', 'arrogant' and 'inept' by the judges. As you can see, it sports a large Tesco supermarket throughout its vacuous ground floor, and the upper floors are reserved for flats. As the old joke goes – What's the best thing about living up there? You don't have to look at the Woolwich Central building. Badum bom tssch!
Unite student housing, Stratford
This would probably have to be my winner. And don't be fooled, it's a new building I promise. What were the architects thinking with those mis-matched, rust-coloured and weathered bookends? I could get on board with the white step design in the middle (maybe without the window boxes that seem to be randomly dotted around), but the gigantic rusty tower at the end is certainly making a statement, and not a good one. Here's another stunning view:
So, there you have it. A few ill-advised buildings across our nation's capital for your delectation. But I don't want to leave you on a sour note. Please don't despair, there are plenty of wonderful new builds dotted around London. I personally can't wait for the Garden Bridge (pictured below) to be completed – very elegant indeed!
by Joe Baylis
Find Properties for Sale in London and the Surrounding Area: