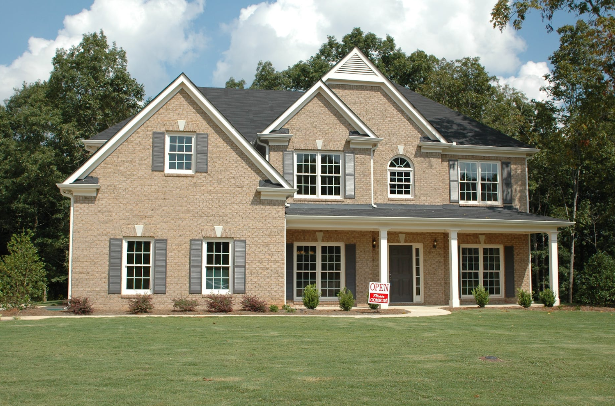 With the market constantly fluctuating, it isn't always easy to find someone to buy your house. However, there are a few factors that can really have a huge impact on how a buyer perceives your home. So, if you're thinking of selling your house, take a look at a few tips we'll be sharing with you to make your home more appealing. 
Less personalization 
While photos of your kids and their artwork on the fridge are part of the reason you feel quite at home, it creates somewhat of a barrier for buyers. While it does look super cute, a buyer wants to be able to visualize your home without the personalization in order to see if they can imagine it as their home, too. So, as much as it hurts, you should start taking down those little things that give your home so much of your personality to make room for others to see its true colors. 
Comfort 
One of the most important aspects a buyer is looking for in a home is comfort. Based on the expertise by sites like Big Save, we can safely say that sofas are the centerpieces of your living space. That's why you need to ensure that when your buyer enters your living room, your sofa screams comfort with fluffed up cushions and eccentric pillows that make anyone want to sit down and never get up. If you're truly looking for a single vibe that is effective enough to appeal to a buyer, comfort is the key. By making sure that the house gives a comforting and welcoming vibe everywhere you turn, you'll make the buyers instantly feel at home. 
Lighting 
Speaking of making the buyers feel at home, the lighting can also play a huge role in that. Make sure that there is enough light that brightens up the house and that the fixtures are neutral in terms of décor. The lighting is one of the most powerful tools that affect how a home is perceived. With the right kind of lighting, a house can feel like a home with a lot of warmth and coziness; however, if the lighting is too bright or too dim, it can totally give the wrong message. So, before you start letting buyers into your home, make sure your light says hello instead of goodbye. 
Fix up your curb appeal 
One of the first things that a buyer will see is the front curb, and that's why it should give a promising indication of what's to come inside. So, make sure the lawn is mowed, the bushes are trimmed and that there are flowers or trees that make your home look more welcoming. You can also paint the door and the patio, and fix the fences if you have any, to entice the buyers into taking a look inside. If your exterior doesn't look so good, it will instantly put buyers off. 
Fix any obvious issues 
Having cracks on the wall or a broken floorboard isn't exactly the best way to convince a buyer that your house is the one they should call their own. So, before you put it up for sale, make sure that there are no evident damages and that your house looks like it is in great condition. A buyer wouldn't exactly want to move into a house they still need to fix up.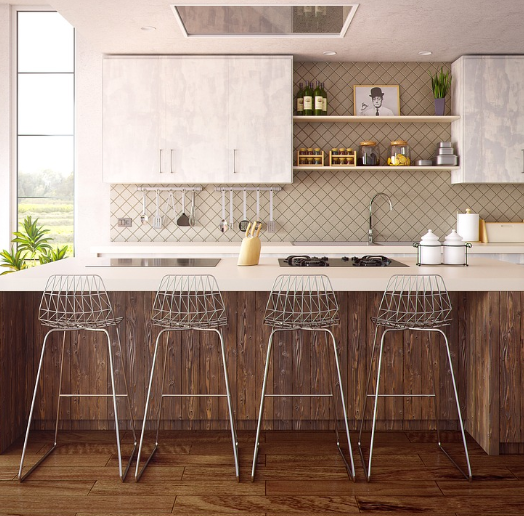 Change broken hardware 
The same thing applies to hardware, especially doors and kitchen cabinets. If you have a broken handle or one that is rusty, it is best to change it or have it fixed. It is also worth mentioning that the kitchen is usually the heart of the home. If the buyer falls in love with the kitchen, they are usually willing to overlook most of the other small things. That's why the area with the most return on investment is the kitchen, so don't be afraid to spend a bit of extra cash to make the necessary changes for the kitchen to be just perfect. 
Paint the walls 
There's something about freshly painted walls that makes the entire house seem new. Paint doesn't just cover the cracks and mold on the walls, but it also gives a fresh, new vibe that the buyer will instantly pick up. It will also cover the areas your kids have smudged with their dirty hands or decided to paint on just for fun. So, give your walls a fresh coat of paint, preferably in white, and that'll give you a much better chance of selling your home. 
Get rid of the clutter 
Living in a home means that you have so many bits and pieces all over the place. And if you're a hoarder, you definitely have so much stuff you need to get rid of. A buyer wants to see a home as spacious as possible and with all that clutter hanging around, it really makes it difficult. Now is the time to get rid of all the unnecessary items in your house. All the extra bits that make it so "you" can now go into storage to allow the buyers to see the place for what it actually is, instead of just your home. 
Give your house a good clean 
How do you expect a buyer to find your house appealing when it is covered in dust and isn't even tidy? It is very easy to put off a buyer just because the house isn't clean, so it's time to give your house a good scrub. Polish the floors, clean the carpets and curtains. Make sure that there is no dust, that everything is tidy and in place, and that every room looks encouraging and inviting. 
Remember that your house needs to look appealing to be considered by a buyer. That's why it is essential to make as many changes as possible to make your house look new, inviting, and full of warmth. Don't forget to strip it of your personality to give the buyer a chance to see it as their home, instead of just a reflection of yourself.