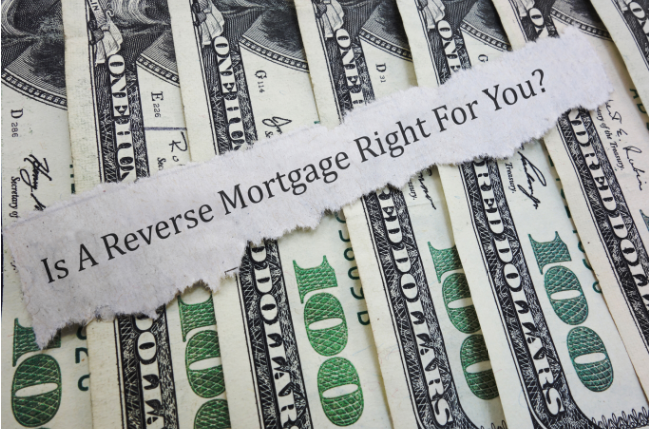 A reverse mortgage is one type of mortgage loan that's secured against the value of your home. It allows you to receive cash by tapping into the equity of your home. With this type of mortgage, you don't have to make monthly payments, unlike a typical mortgage. Interest will still accrue as it does with other loans. However, the reverse mortgage's final repayment is only due when you have vacated the home permanently.
A reverse mortgage can benefit seniors after they retire, especially those who are struggling with keeping up with their bills. Due to the increasing housing pricing in the market nowadays, many senior homeowners take this type of refinancing. Another reason to take advantage of a reverse mortgage is its low-interest rates. Several interesting advantages come with it; check them out below.
A reverse mortgage fits different types of borrowers, such as seniors or middle-aged borrowers. It can also be used in a variety of ways; you can use it to fund your travels, purchase a new car, etc. It's a tremendously flexible product. If you want to de-stress your finances, you can get in touch with a reliable reverse mortgage refinance company, like My Reverse Mortgage, and tailor their product to meet your financial need. A reverse mortgage can also be utilized as a financial planning tool, so even households with adequate resources can benefit from it.
Maintain Ownership Of Your Home
It is false that lenders take ownership of your home with a reverse mortgage. It's a common misconception that has to be corrected. You remain as your home's owner. The most important thing is to comply with the loan terms. You also have to continue to pay your homeowner's insurance and property taxes. It's essential to visit the lender's website or social media page on Facebook to learn more about the reverse mortgage product they're offering and the terms that come with it.
Your home can't be taken from you because of non-payment. A reverse home mortgage is unlike a home equity loan. As already mentioned, there are no final payments on the loan until the borrower permanently leaves the property. Keep in mind, however, that a borrower might end up being subjected to a foreclosure if they live somewhere other than the home way longer than what's allowed in the loan agreement. Therefore, you must continue living in your home and pay for upkeep, taxes, and insurance. As a homeowner, you're used to accomplishing those things anyway.
No Monthly Mortgage Payments Required
As long as you continue living in your home, payments are made to you and not from you. That's one, if not the most attractive, benefit that a reverse mortgage brings. There isn't paying of funds in a monthly amount. It's quite different from taking out traditional forward mortgages. You receive funds with reverse mortgages.
Borrowers remain responsible for keeping up with home maintenance, homeowner's insurance, and property taxes. The loan will only be repaid when you move to another primary residence, sell your home, or when the home's last borrower leaves the property.
A reverse mortgage is particularly useful if you secure one before the home prices decline. That's because you'll never owe the lender more than the value of your property at the time of loan repayment with this type of refinancing. That holds even if the lender has paid you more money than your home's present value.
Several Options Of Disbursement
There are different disbursement options that come with a reverse mortgage to cover different needs. That's an important feature of this type of refinancing since each senior homeowner has unique needs. You can opt to receive funds through monthly payments, a line of credit, a partial or lump sum, or a combination of these options. Each of these options offers unique advantages. For example, with a unique line of credit, homeowners can ensure easy access to funds when they need it. They can have cash during an emergency or when helping a surviving spouse control cash flow without the additional cost and the stress of refinancing later in life.
The money from a reverse mortgage is typically tax-free. It makes sense since it's a loan. It holds whether you choose to receive it in a lump sum or as a fixed income.
You can pay for your kid's college education, purchase long-term care insurance, get a hearing aid, or go travelling. With a reverse mortgage, how you use the funds that you'll receive is up to you. You can even simply leave it there, sitting for a rainy day.
One of the most widely available reverse mortgages is the HECM or Home Equity Conversion Mortgage. The Department of Housing and Urban Affairs manages it, and it's federally insured. That means you'll still receive your payments even if the reverse mortgage lender defaults.
Some financial planners recommend a reverse mortgage as a means of preserving wealth. There are a variety of ways such type of refinancing can help homeowners keep their wealth depending on the circumstances. Some of them are listed below:
Homeowners can utilize a reverse mortgage as one of the levers to maximize their overall wealth. You know that personal finance can be complicated, that's why you want to minimize losses and maximize returns.

The reverse mortgage line of credit grows every year if you take the loan amount as a HELOC or

Home Equity Line Of Credit

. That means your current home value will be locked in. Over time, your reverse mortgage line of credit might be larger than real estate values in the future if the market goes down.
Final Thoughts
A reverse mortgage can help homeowners make the most of their golden years. It's a potentially handy tool one can apply to their overall retirement plan. People planning to take out this loan just have to keep in mind the possible consequences and risks before applying to refinance. Otherwise, it could burden you instead of giving you the benefits mentioned and discussed above. After you're gone, the person handling your finances may be left with a ton of debt and hassle, too. Always remember that a reverse mortgage is only beneficial if it's managed responsibly.