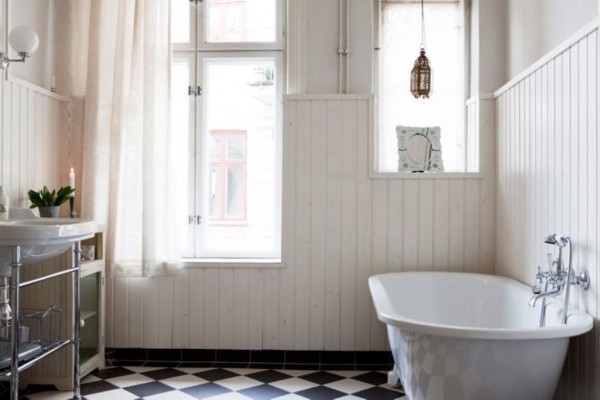 I feel as though the bathroom is sometimes one of the rooms that get left out when it comes to home décor. I think mainly because bathroom items usually aren't quite as exciting as kitchen or bedroom items (in my opinion anyway!).
However, changing out just a few of your old bathroom home items can transform your bathroom completely (like these luxury bathtubs from Showersly) and give it a new lease on life. 
There are quite a few style directions you can go with the bathroom (e.g. nautical, floral) and you can usually get away with bold items as long as only a few items in that style are used.
I've scoured the high street and found some of my top bathroom accessories ready for you to give your bathroom a makeover in the most simple of ways and without breaking the bank.
1) Copper Top Bathroom Accessories, Cox and Cox, from £5.25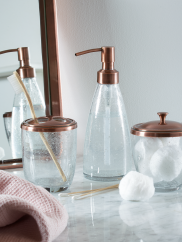 Source: CoxandCox
These accessories will allow you to organise your bathroom in style. The clear material allows you to see when you need to top up and the copper coloured top will look great in most bathrooms. I love the idea of decanting your lotions and soaps into jars such as these as it reduces the amounts of bottles on show and gives a luxury feel to your bathroom.
2) LED Bathroom Mirror, John Lewis, £120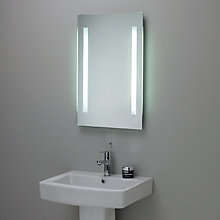 Source: John Lewis
I have a similar mirror in my bathroom at home and I absolutely love it. Its so useful for getting a better and closer look at your face (although this sometimes works against me when I'm having a bad skin day!). I also like how you can turn the mirror light on without having the bright overhead main light as its perfect for a subtle light if you need to get up in the middle of the night.
3) Stripe Shower Curtain, Café Press, £46.50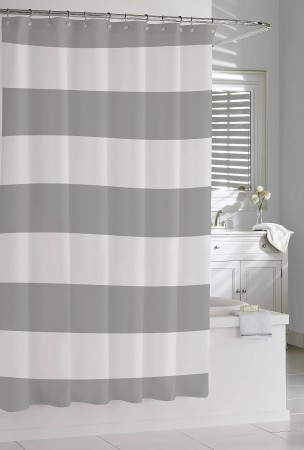 Source: CafePress
Shower curtains don't tend to be that chic and I usually don't like them. This was exaggerated when I walked into my new student house and the previous tenants had left a grotty shower curtain with a rubber duck print on it; I was not impressed! However, the style above gives a little bit of luxury to your bathroom and actually can enhance your current decoration! I love this and wish I would have found it before I replaced the rubber duck print one in my house!
4) Marrakesh Style Tiles, Tons of Tiles, 92p per tile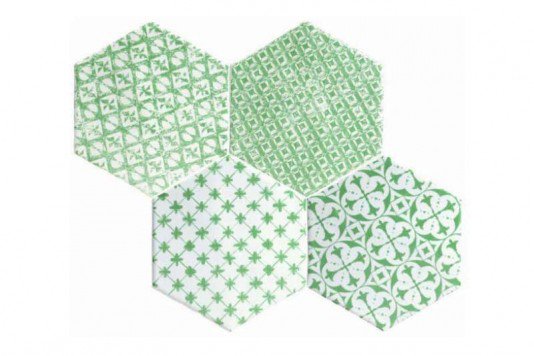 Source: Tons of Tiles
Adding tiles requires a little bit more effort than some of the other accessories I've chosen but they can give your bathroom an entirely new look. I love the colour and the patterns of the tiles above and think they would look great mixed and matched. You can go for as many or few tiles as you want depending on the look you are going for. I like the idea of placing some directly above the sink or the way similar tiles have been used here.
5) Gradient Stripe Accessories, George at Asda, from £3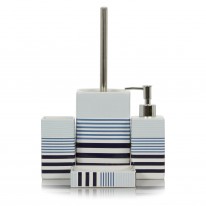 Source: George at Asda
Adding accessory sets like the one above is probably the easiest way to make over your bathroom and also to carry out a theme. By using all of the items you can bring the whole bathroom in to match one theme and gives a complete and cohesive look. However, even adding one or two of the items can update the rooms look. I love the stripe effect as it gives a nod to the popular nautical bathroom style but in a fresh and bright way.
6) Potted Plant and Pot, Ikea, Plant £3, Pot £1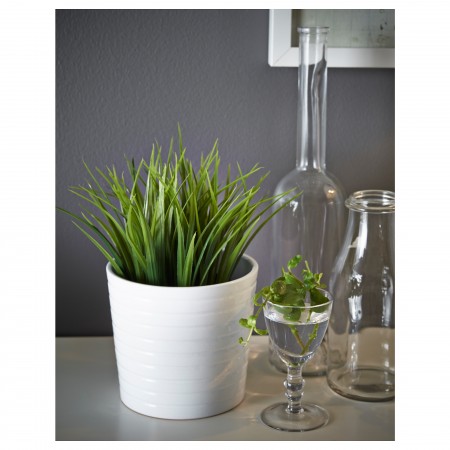 Source: 939Western
Something as simple as adding a plant to your bathroom for a bit of greenery can give your bathroom a lively and fresh look. There is something about plants that automatically give a room some life. You can find the link to the plant from Ikea here. The best thing about it is that it is artificial so there is no danger of it dying, especially with the heat and steam of the shower.
7) Under Sink Storage, Tesco, £38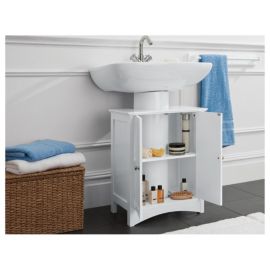 Source: Tesco
Whilst it may not really be an accessory as such, under sink storage is such a clever but easy way to declutter your bathroom. It really allows you to make use of all of the space in your bathroom and also covers up the sometimes ugly base of the sink. This one from Tesco is only £38 which I think is a bargain as it will allow you to store all of your bathroom items in style.
8) Towel Ring, Victorian Plumbing, £20.95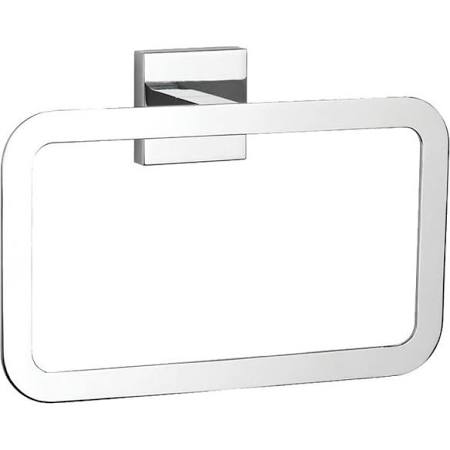 Source: Victorian Plumbing
A towel ring or rack is something every bathroom has so why not ditch the old one that hasn't been updated in years and opt for a clean and modern style like this one from Victorian Plumbing. This style is very simple so would suit any bathroom and be the perfect place to hold your hand towels.
9) Copper Effect Bathroom Accessories, Matalan, From £3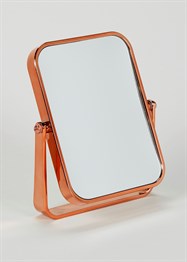 Source: Matalan
I adore copper coloured items and love the items Matalan have such as this mirror which is £5. I think copper looks best in a plain bathroom as it can often clash if there are other bright colours in a room. As mentioned above, using a few of the same style accessories throughout the bathroom can give your bathroom a total makeover in the easiest way possible.
10) Bathroom Cabinet, Plumbworld, £62.98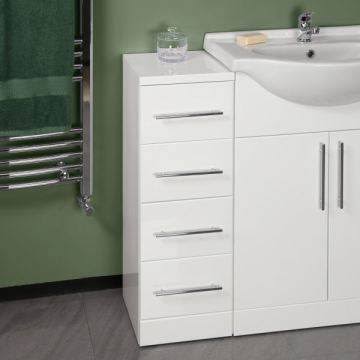 Source: Plumbworld
As with under sink storage item above, adding storage to your bathroom can make the room look a lot cleaner and neater. This set of four drawers is really useful as its big enough to store all of your bathroom essentials but at the same time small enough to fit in the smallest of bathrooms. It can be used next to the sink as above or I think it would look great in the corner of a bathroom with a mini plant or some flowers on top.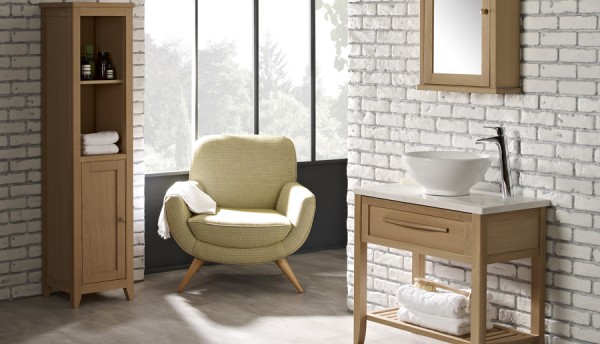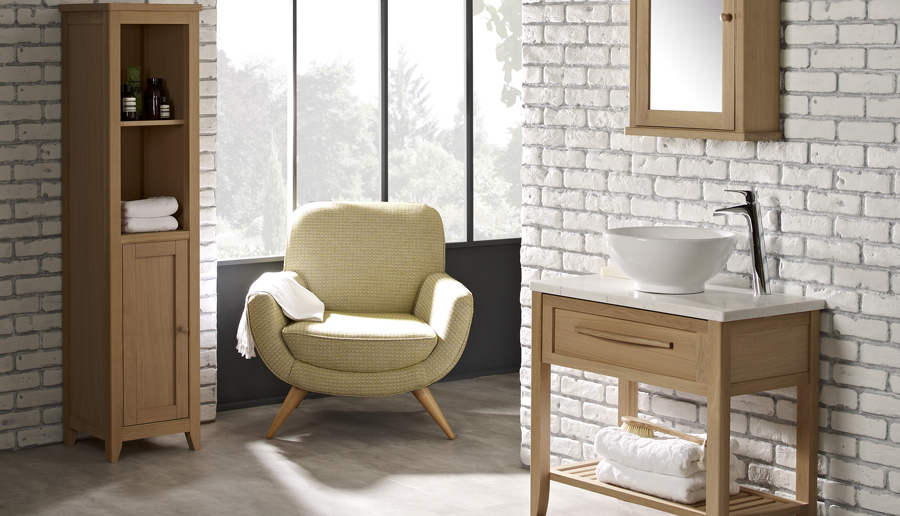 Source: Bathroom and Kitchen Solutions
That was a rundown of some of my key bathroom items that can help to transform any bathroom. I think the most important factors to consider when choosing bathroom items are practicality (such as if it will store what you want it to), freshness and simplicity. One simple, small and quick change you can make, is by updating your toilet seat, such as the Elongated and Bemis Brand toilet seat which will make a tasteful addition to your bathroom. Whichever items you choose, be sure to remember to give your bathroom the attention it deserves by replacing a few key items when the room begins to look tired.
ref: THSI-1773