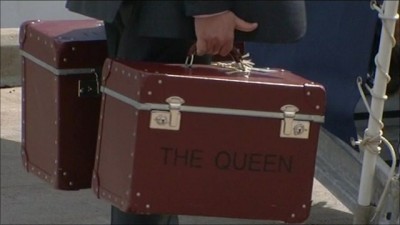 According to news sources, The Queen may be forced to leave Buckingham Palace temporarily this summer whilst £150 million worth of refurbishment work takes place to restore the exterior and interior of the building.
The revitalization of the royal dwelling would see improvements to the palaces plumbing system, which has been deemed unlikely to be "energy efficient", as well as the removal of a significant amount of asbestos from its basement.
The famous landmark routinely hosts a number of gatherings, charity receptions and garden parties. Over 1,500 people are invited from around 130 countries to the grounds each year, including members of the British government, past Prime Ministers, the Archbishops of Canterbury and York and other public figures.
With the monarchy on the look out for temporary accommodation, we have decided to find the Top 5 The House Shop properties we believe are fit for a queen.
1) Devonshire House, Woodford Green, IG8 8RN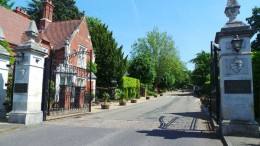 Tucked away in the depths of North London is this modern 3 bedroom property. Boasting a 20 minute commute time to London along with easy access to Claybury Park, this flash pad would be ideal for a couple or family who would be visited regularly by their princes and princesses whilst needing the running spaces for their corgis.
Price: £740,000
2) Latitude, Royal Docks, E16 2BG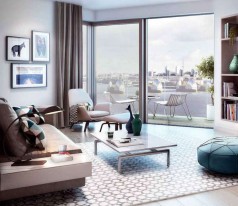 Is there anything better than waking up and seeing a beautiful skyline of London? I guess knowing that you rule over that land is. This luxurious 2 bedroom property in East London comes complete with a living room with wood flooring, an open plan kitchen, double bedroom and a modern bathroom. For a quick getaway dash to Balmoral, London City Airport is only a short 5 minute trip.
Price: £550,000
3) Clarence Gate, Woodford Green, IG8 8GN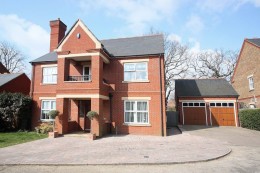 Who needs Clarence House when you can have Clarence Gate. This spacious abode comes complete with 5 executive bedrooms, a reception hall, a fully fitted kitchen/breakfast room and formal living room. It even has its own cloakroom, giving plentiful storage room for all the monarchies gowns.
Price: £1,325,000
4) 1 Rembrandt Close, Isle Of Dogs, E14 3XA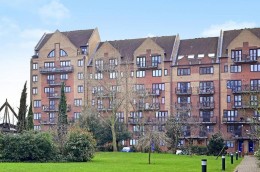 After a long, hard day ruling the British Isles, its always nice to find time for yourself and have fun. Based on the door step of the iconic O2 arena, this modern build combines a spacious en suite master bedroom along with the social amenities required by a partying prince (We're looking at you, Harry!). The property is split over two floors which is great for space or a brilliant family home. Spacious throughout, the bright and airy reception room which opens onto a private balcony that provides sensational views of the Thames.
Price: £645,000
5) Balmoral House, Lanark Square, E14 9QD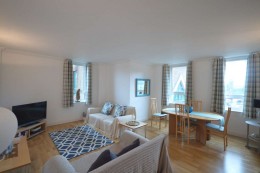 Balmoral: A home away from home? Found deep in the heart of bustling Canary Wharf, Balmoral House includes three lavish bedrooms with en suite access, a brand new fitted kitchen and floor to ceiling windows overlooking the Thames.  It even has secure underground parking; a perfect place to store the royal carriages.
Price: £574,999
To see more properties, check out The House Shop website
Find Properties for Sale in London and the Surrounding Area: