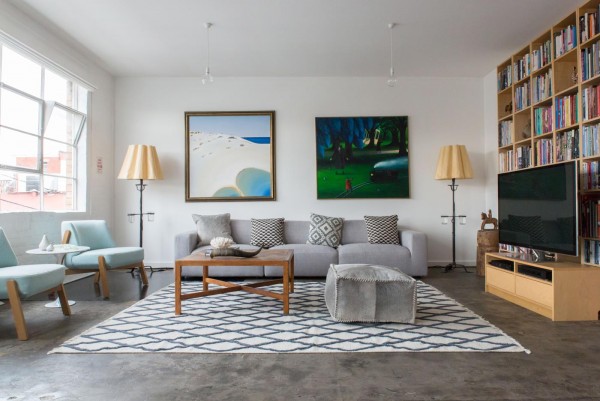 Property styling or 'home staging' can be a cost effective way of adding value to your property without the need for a full renovation. Whether you're selling the family home or an investment property, home staging has become a necessary part of any sales campaign. So if you're currently looking for ways for increase the value of your home, read on as we share our top five ways in which property styling can maximise your resale value.
Make an excellent first impression
When it comes to selling any property, first impressions really do count. Even if you feel that the property is to your personal taste, the listing must appeal to the masses and so having a non-biased, expert opinion on the styling of the property is a must. Professional stylist will know what is currently on trend and also what styling decisions will work best for your property. This can make a huge difference to the price. Having a well styled home could also lead to a potential buyer instantly falling in love with the space and thus putting in a higher offer to seal the deal.
Generate a better turnout at inspections
Property styling is an excellent way of boosting the number of potential buyers at inspections . Before booking to view your property, the only thing that any potential buyer has to go by are the images of the interior and exterior, and so the visual appeal of your home is of utmost importance. During a viewing or inspection, there could also be a large number of people in a room at any one time, so having well styled room with a good furniture plan is key to ensuring that your space still feels spacious and inviting.
Help buyers visualise the potential of your property
Having expert advice on factors such as furniture placement and floor planning can help buyers realise the full potential a space has to offer. Strategic use of furniture to create clearly defined spaces can make any property look and feel considerably larger, and this is something that will often increase the selling price dramatically. Even smaller factors such as decluttering can make a room feel more spacious and open, thus making your property more desirable.
Create a competitive advantage
You must remember that when putting your property on the market, potential buyers will be viewing multiple properties, sometimes in a very small space of time. This is why it is so important to ensure that your home has the wow factor. Having a space that has been professionally styled will often be more memorable and stand out from the rest.
Helps buyers visualise themselves living there
One of the main reasons many people will fall in love with a property and therefore make an offer is that they can visualise themselves living there. Creating that sense of home can be tricky as you need to appeal to the masses whilst standing out from the crowd. This is where having a professionally styled space can be really helpful. Companies such as Create Expectations, Melbourne property stylists, can make recommendations on art and furniture that will give your property that 'lived in' feeling whilst making the space look luxurious and inspiring.
When styling your property to increase its value, enlisting the help of a professional is highly recommended. Professional property stylists will often keep your profit goals in mind when styling a space and the use of such services can often be the most cost effective way of making your home appeal to a larger number of potential buyers.