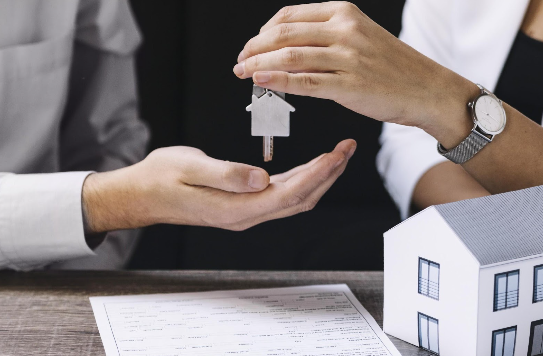 Looking for a house to rent is a tedious and tiring job, but can be made bearable if the platform you use to search for a house comes with interesting and informative features.
According to Aly J. Yale, a paper writing service expert and regular contributor to Forbes,
"Investment in real estate technology is at an all-time high. For one, it means more options — more solutions, products and tools that can make everything from buying, selling and investing to fixing, flipping and renting easier and more lucrative."
Perhaps for the same reason, real estate apps have been on the rise over the past couple of years. There is a lot of competition going on among various old, new and upcoming apps that show listings of apartments, condos and bungalows available for rent or sale. The user-friendliness of these apps, the number and kind of features that they have, and the technical perfection, all play an important role in determining the number of downloads and the ability to retain users.
Let's have a look at the top 6 apps for rentals in the United States and other countries worldwide, available on Google Play in 2019.
Rentals by Homes.com
This is an app by Homes.com that displays a variety of apartments and houses to rent, with thorough information and contact details. It is basically everything you need to know in one place for renting a house in the United States. The interface is user friendly and includes some unique features, such as saving your points of interest to allow searching in the nearby areas. For example, you can mark your workplace in the map and look for a house to rent within a radius around it.
The maps have been updated in the latest version of the app, so that users can now simply slide to scroll up, down, right or left on the map, and tap on the spot they want to search in. Photographs are now landscape oriented, giving a better view of the interiors, exteriors and surroundings of the properties available for rent. Agents or rental property managers can be contacted directly via the app with just a single tap to check on the availability of your chosen property.
Realtor.com Real Estate: Homes for Sale and Rent
This one from Realtor.com is known for having the highest number of houses listed for both sale and rent. These listings are updated every 15 minutes, to give a real-time experience of looking for a housing to users. Users can set up push notifications to receive an alert every time an entirely fresh listing is updated.
This app has easy-to-understand features for checking mortgage rates and monthly payment amounts through a mortgage calculator. It is also famous for its 3D home tours, whereby users can practically have a feel inside the house before choosing to rent or purchase it, or even before visiting it for that matter. The still photographs are also clear, large and good-looking.
Another feature admired by users of this app is accounting for traffic to commute the time required to reach your workplace from your chosen house. You can even draw a search area on the map and locate a house in your preferred spot.
A new feature in this app allows users to send photos of a house for rent and receive back details about it. This feature is called 'Sign Snap', and is gaining popularity since 2018.
Trulia Rent Apartments & Homes
This app has 34 interactive maps to show various houses and apartments, which can be viewed in normal, satellite or terrain mode. House listings are neat and clear. The interface is straightforward and neat, showing directions, pictures and how to contact.
The search filters are simply awesome and easy to use. Houses to rent can be searched within a desired workplace or school district. Other typical search filters include price, location, and number of bedrooms and bathrooms. You can also search by typing in the amenities you are looking for around the housing area. Once you save few houses to look at later on, you can start receiving push notifications every time a new house or listing is updated that matches your choice.
The latest version of this app comes with a feature called 'Trulia Neighborhoods', which gives a brief about the surroundings and neighborhood of your selected house or apartment. It includes drone footage, original photographs and local stories on the neighborhood. It also displays reviews about the place, written by the local people staying in the neighborhood area.
Zillow: Find Houses for Sale & Apartments for Rent
This is a good app to stay updated on various open house and MLS listings within your locality. It provides foreclosures that cannot be found on MLS. Searches can be made in three different ways: by using the location detector from your device, by typing in your address, or by marking a custom region by tapping on the map.
The app provides adequate information on the nearby schools and amenities available around your selected house. Users can set up push notifications to receive alerts every time a new real estate listing is updated.
Zillow is know for its guidance through every step of the way, from the first point of contact with one of its agents, until you are comfortably settled in your new home.
Homesnap Real Estate & Rentals
Homesnap is a top-rated app for real estate in both the App Store and Google Play, and has over 800,000 agents. It is a photo-driven platform to browse for housing, and is praised by many users for keeping their listings up-to-date at all times.
Powered by the same real-time data that's used by Realtors, Homesnap Real Estate and Rentals is another award winning, fascinating app to search for properties to rent. It has a built-in feature for messaging and sharing information privately. Webinars are held within the app to explain its features and guide the users.
The app works great for the needs of brokers. If you take a picture of any home, this app will show you its price, pictures, compatibles, and reveal to you the history of the home.  Accuracy in this case depends on the GPS signals while snapping the pictures. This feature is not only very useful but is also enjoyed by the users.
In the latest version, properties can be filtered by lot size, square feet, and year of construction, which makes the search process a lot smoother than what was there in the previous version of the app.
Redfin Real Estate
Known for its fund and simple interface, this app provides full service of real estate brokerage, with exclusive insights on the interiors of every house. The listings are updated every 5 minutes, which is so fast that it feels instant. If you turn on the location detector of your device, the app will instantly show all the houses, condominiums and townhomes available for rent in your surrounding area.
A unique feature of the Redfin app is that you can book meetings with real estate agents directly by contacting them through the app. When you save your searches and selected homes into your Redfin account, you can access them from any device or location.
The app also inculcates social media integration, so that you can share the houses that you like from the listings on your social media account or on your Facebook newsfeed, for instance.
Users are looking forward to see the school ratings and walks scores in the app, which are currently only available if you are visiting Redfin from the website.
| | |
| --- | --- |
| RENTAL APP | BEST FEATURE |
| Rentals by Homes.com | Grading for nearby schools based on state test performances |
| Realtor.com Real Estate: Homes for Sale and Rent | The Sign Snap feature that allows users to send pictures and receive details |
| Trulia Rent Apartments & Homes | The Trulia Neighborhood feature that allows a virtual tour of the neighborhood |
| Zillow: Find Houses for Sale & Apartments for Rent | Ability to connect with real estate agents directly through the app |
| Homesnap Real Estate & Rentals | The listings updated frequently and always up-to-date |
| Redfin Real Estate | Social media integration to share pictures of the chosen house with friends |
The above table summarizes the greatest benefit or best feature for each of the top rental apps mentioned above.
With so many good options available, there is no longer the need to do house hunting the old-fashioned way. All information can be found on your fingertips, which greatly eases out the process to look for a suitable housing to rent, wherever you're shifting!