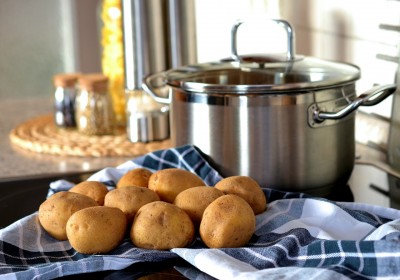 It's no secret that buying your first home can be a daunting experience. And when you are making decisions that will impact your life so significantly, both now and in the future, it is essential to know all of the facts.
To help you get on the property ladder, we have gathered a few helpful tips to make sure you're in the know when it comes to buying your first home.
Do Your Research Early
As a first time buyer, you need to make sure that you've done your research and know as much information about the market as is available. This includes finding out all of the facts about your surrounding areas, including transport links, schools, facilities and future developments. The last thing you want is to buy a house, only to find out that developers are building a wind farm next door!
Sometimes checking the internet isn't enough – Go and visit the area in person and talk to your neighbours. It will give you a real indication as to what it will be like living there.
Find out Exactly How Much You Can Borrow
The amount that you will be able to lend relies on a number of elements. These include not only your current income, but also the size of your deposit, current outgoings, credit score, along with other factors. It is crucial that you get the right advice at this stage, so you are fully aware of how much you can potentially borrow and how much you will need to pay upfront. Finding out all of this information in the earliest stages means that you will be able to look for properties within your budget, so you wont be left disappointed.
Talk to Mum and Dad
Although the economy was somewhat different back then, never under estimate how helpful your parents can be when it comes to getting your first mortgage. More often than not they will be fountains of information, including handing out advice on issues that you may not have previously considered. In some cases, they may also be able to support you financially, so you should discuss this with them early on in the process.
Don't Forget the Little Things
Something that can quite easily be over looked, are the additional costs that you will incur both during the process of moving in, and the on going costs once you have secured a property. Bear in mind that you wont only be paying your mortgage back each month. There will also be the added expense of utility bills, council tax, TV license, not to mention the initial cost of furnishing a home. Stop yourself from falling short by calculating the additional on going costs of each of the bills before you decide on your mortgage repayments.
Shop Around
It's very unlikely that you will find a property that ticks all of the boxes, so you need to ensure you place importance on the right features. Look around a selection of properties and take note of all of the pros and cons of each one. It's easy to be blinded by a new kitchen, but it becomes less attractive if you know you will have to fork out thousands of pounds for a new roof six months down the line. Make sure you are completely happy with the location, the size and the lay out, as these are things that are either hard, or impossible to change. Finally, make a sound assessment of the state of repair the house is in, so you can predetermine any future costs.
You Can Never Be Too Sure
If you think you have found the one, go back and have second, third, fourth or fifth look to ensure you are making the right decision. You should also make a list of questions that you want to ask all parties involved, including your estate agent, the previous owner, your conveyancing solicitor and your neighbours. Remember there's no such thing as a stupid question, so if you want to know what time the street lights come on- ask!
Make an Offer!
If you think you can get the price down on a property, you are within your right to offer below the asking price. Usually, you have more chance of having a successful offer if the property has been on the market for a long time and hasn't been able to sell – If this is the case, make sure you investigate into why this is, as there may be hidden issues! Offering below the asking price does however mean that the property will be shown to other potentially interested buyers, right up until the point you have agreed a price. Legally, if you have made an offer, the estate agent is obliged to inform the seller and then update you on their decision, so don't be apprehensive about letting them know.
If your offer is rejected, you need to decide if the higher asking price is still reasonable. A small increase shouldn't mean that you have to completely re-evaluate your monthly outgoings, but it still shouldn't be taken lightly. If you believe you will get the extra investment back in the long term, then it may be worth the money. If you cant stretch, then its time to move on to the next best thing.
Choosing a Conveyancing Solicitor
If your offer gets accepted, you then need to start thinking about the conveyancing process, and nominate somebody to handle all of the legalities. Conveyancing surrounds the area of law that concerns the preparation of legal documents that transfer the home into your name; an important part of the whole process.
This practice, which comes between agreeing to purchase the property, and actually moving in, can take several months to complete. Because of this, it is extremely important to ensure that you stay in touch with your solicitor and reply to all correspondence within good time to move things along as quickly as possible.
After this, you have your new home in no time at all!
About Gorvins Solicitors
Gorvins Solicitors have been established for over 150 years. With this, they have helped thousands of clients take the first crucial step onto the property ladder and would be honoured to assist you to do the same. Gorvins have a dedicated property team, who are fully trained to help you at every stage of the process, offering you friendly and knowledgeable advice. If you would like to find out more information, then please visit www.gorvins.com where you will find a number of helpful resources, including an interactive first time buyers guide.