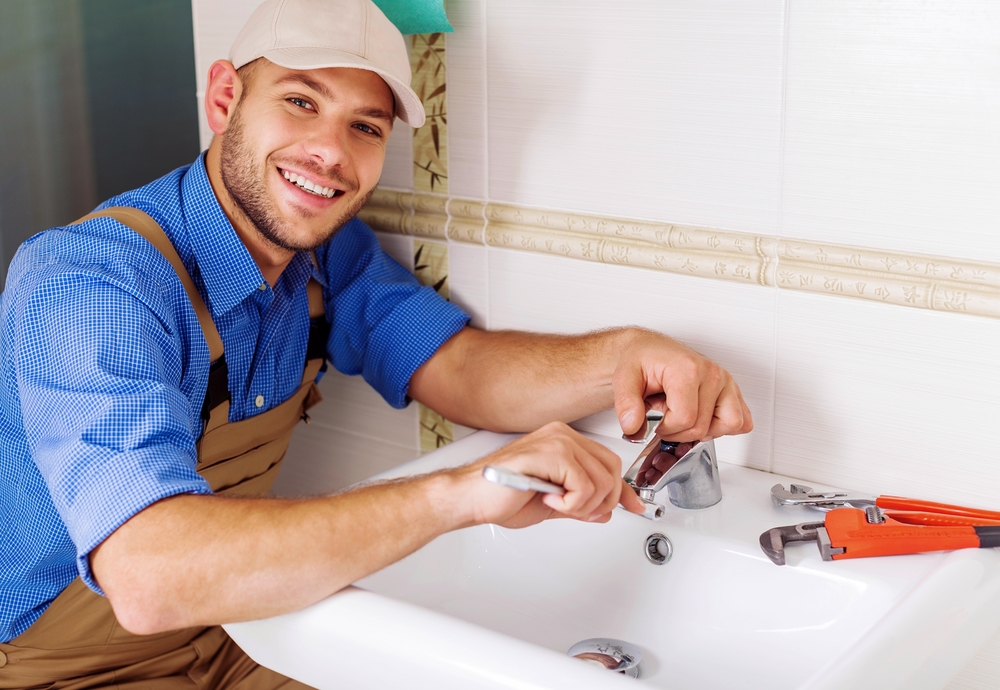 Owning a house comes with the responsibility of maintaining it in good condition. Timely maintenance and renovations are essential to increase the value of the house. Some types of renovations only add to the aesthetic value of the home without significant improvement in the monetary value of the home. Bathroom renovation is one such task. Taking care of the plumbing repairs on time is not going to increase the value but not doing this will downgrade its value. When you buy a property to let out for rent bathroom renovation is one of the first jobs to handle to impress potential renters. Even if you have a great looking house, if the bathroom is in bad condition, it might discourage the renter from finalizing the let. Fear not, for bathroom renovations do not always have to be expensive. Here are some of the ideas that you can execute to give your bathroom a makeover.
Deep cleaning 
Merely cleaning the bathroom is not enough. A thorough cleaning routine involves getting the dirt and grime off even the nearly inviable nooks. Regrouting bathroom tiles can give a dramatic difference which you can only see to believe. There are also tile brightening cleaners available which can put that luster back in those dull and worn out tiles. If nothing works, you can go for a tile replacement for your bathroom, which can be slightly more expensive. However, like the tiles, you use in the bathroom happens to be one of the essential details, brightening them or changing them can make a huge difference. 
Do you need a new toilet seat?
Changing the whole toilet can be expensive, but changing the toilet seat doesn't have to cost you much. If you choose standard-sized toilets from reliable brands, then you have a toilet that can last for ages. Finding replacement toilet seats also becomes easy in this case. Toilet seats, no matter how well they are maintained, tend to discolour and fade over time. 
Shower curtain – the one commonly overlooked a detail 
Shower curtains that give a partition and privacy are often not given the importance they deserve. Choosing a shower curtain that is coordinated with the interior styling of your bathroom can instantly make your bathroom look good. Choosing a suitable colour that reflects light beautifully can make your bathroom look well-lit. Therefore, swap that old and mouldy shower curtain with a new one that matches your bathroom style. 
Sink repair vs. replacement
The bathroom sink is used almost every day. Therefore, this is one other place that needs deep cleaning. There are corner sinks for smaller bathrooms, pedestal sinks, and a whole variety of new designs available. There are plenty of dapper looking minimalistic sink designs that you can find at affordable prices. 
The vanity that makes a statement
Floating vanities are the easiest to maintain. Keep this in mind if you have plans of getting a new vanity installed. If you already have a vanity, then giving it a makeover is easier than you think. You can apply a fresh coat of paint. If you have a good quality wood vanity, then you can stain the wood in a different hue to make a difference. There are also peel and stick options to give vanities and bathroom cabinets a new life. 
Showerheads and other bathroom plumbing fixtures
If you have some old showerheads, even if they are working fine, consider replacing them with elegant modern looking showerheads. There are adjustable rail options and other such innovative additions that can add value to your bathroom and make it look good. 
Add some cheap accents
A tastefully done bathroom doesn't always have to be filled with expensive elements. There are plenty of low budget ways to add accents to your bathroom. Rustic ladder storage options, over the door hanging storage, shower caddies, and such details can be functional additions. These can make your bathroom look as good as new. One other easy way to do it is to add a large mirror or even frame one that you already have in your bathroom. 
Wall paint for a pop of colour 
Changing the colour of the bathroom can be the most impactful way to alter its looks. Repainting can also make any bathroom look new. You can also add waterproofing to your repainting job to prevent peeling paint and chipped off the wall from dampening the looks. Wainscoting in a tight budget is possible today, and you can also choose water-resistant, durable materials like PVC for this. These can cost less but make your bathroom look expensive. These can, therefore, be innovative replacements for bathroom tiles. 
All of these changes require very little time to execute and a small budget. You can choose a combination of these changes as you wish to depend on how much your budget would allow. This can be an excellent way to impress potential renters and also get an excellent rental value for your house.