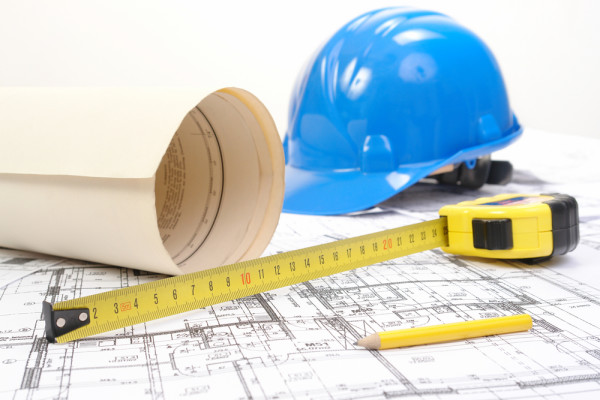 There is no doubt that both the commercial and residential property markets have suffered from the economic squeeze recently, with the level of real estate taxation in the UK currently higher than anywhere in the developed world. A recent report by the OECD has revealed that property taxes accounted for 12.7% of the total tax burden in 2014, while this number has increased incrementally in the two years since.
Despite this, however, property development and real estate investment remain highly popular endeavours in the UK, with both residential and commercial sectors capable of delivering a profit on the back of soaring prices. So while there may be a wealth of differences between these two markets, they share similar advantages in a challenging economic climate.
3 Things that Residential Property Developers Can Learn from Commercial Projects
There are a handful of other similarities too, which in turn provides residential developers with a unique opportunity to learn from commercial ventures. So, here are three lessons that residential developers can heed by studying commercial operations: –
The Importance of Security
While it is often overlooked by home-owners, security plays a pivotal role in selling and adding value to your property. After all, functional alarms and CCTV technology serve as built-in selling points that deliver a clearly defined value proposition to buyers, and one which will ultimately save them money over time.
This is an important lesson for residential developers to learn, particularly if they aim to sell units directly to buyers once construction has been completed. It is also a key focus within the commercial property sector, where buildings and their internal contents are considered as lucrative assets that must be safeguarded as a priority.
This may require a change of outlook, but it is one that can at least deliver rewards. You must focus on installing a basic security system and a functional alarm as a minimum requirement, for example, while investing in a CCTV system also provides peace of mind to potential buyers. 
This type of technology will cost upwards of £1,500 for a three-bedroom house, but this is a relatively small price to pay when you consider the incremental value increase and the potential time savings in terms of sourcing an interested buyer. 
Fully Serviced and Functional Properties Offer a Higher Value 
If your intention is to develop properties for the rental market, it is important to understand the nature of this sector in careful detail. After all, renting (or leasing) requires both residential and commercial clients to sacrifice the benefits of ownership, so it is crucial that you create a proposition that is fully functional and offers alternative incentives to your target audience.
This remains a key driver of the commercial property sector, where concepts such as serviced offices have become exceptionally popular among businesses. These outlets, which are operated by management companies such as BE Offices, are fully serviced structures that provide an instantly accessible and functional working environment for companies. The level of convenience and the quality of facilities on offer more than compensate for the lack of ownership, creating a more viable proposition for business-owners in the process. 
There is no doubt that residential developers can learn from this, particularly when renting individuals homes or units to tenants. Offering fully-furnished is a good place to start, as while this may require an initial cost it also translates into a higher monthly rental premium and annual yield. By also integrating simple but innovative features that enhance the tenants experience, you can increase the value of your proposition further while also minimising the amount of time that units are void. 
Make Comfort, Health and Productivity Key Design Watchwords 
Another prominent commercial design trend has seen health and comfort emerge as key drivers of the contemporary office layout. This is thought to have a positive impact on employee productivity, while also contributing to superior physical health and a more robust mental outlook.
This is certainly something that residential developers could look to focus on, whether they are keen on renting out individual units or selling properties directly to buyers. By driving an ergonomic and progressive interior design that can create a comfortable living environment, it is possible to create more appealing properties that help to make considerable time savings when targeting customers.
Investing in functional ventilation is an excellent place to start, as is integrating plant life and flora in the form of living feature walls (which are thought to improve the air flow within the home).
Similarly, you could also invest in furnishings that have been designed to optimise levels of comfort an physical well-being among users. Take gel foam modern mattresses, for example, which are thought to conform to individual body shapes while enhancing posture and minimising discomfort as a result.
Either way, the key is to think like a commercial developer and make comfort, ergonomics and health key design influences throughout your project.