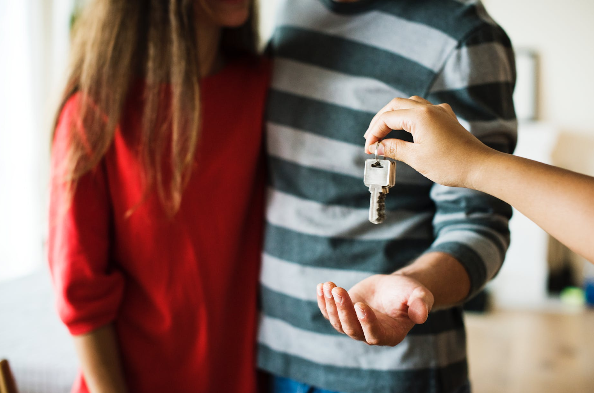 It's always important to have an impartial opinion about a property before you buy or sell it. Appraising isn't an easy job, since being unbiased doesn't always come naturally for everyone. But a property appraiser is trained to be just that and will assess a property to know its value and come up with a fair price for all involved.
Whether it's a home you want to buy or a home you don't want any longer, an appraiser will give you an accurate price of the property.
We'll give you a quick breakdown of what an appraiser does and how their task is essential to you when wanting an appraisal on a piece of property.
Exterior
An appraiser will fill out a report that includes factors concerning the exterior of a home. These factors will include:
Neighbourhood information (suburban, urban, etc.)

The current percentage of the land in use of a neighbourhood

Zoning classification

Public utilities of the property

Lot size

Type of driveway surface and if there is garage space
Interior
Then they will walk through each room to determine its condition. They will take note of the number of rooms, bathrooms, measure the total square footage of the area, and more. 
In all states, appraisers must be certified to do their job. The whole process for the propertyusually doesn't take more than one or two hours, or even less, while the rest of the work is done from the appraiser's office. Most of what is reported in the form of measurements, upgrades, and condition.
Real estate agents for the seller can be present during an appraisal, often pointing out upgrades made to the property that may increase its value. 
The median price per square foot
One of the ways homes are priced is by reaching the average price per square foot, and an appraiser must explain how the square footage was calculated. This can be complicated since there's no one type of method used. 
When you live in a state like Texas, where everything is bigger, including homes, the average home size in Houston is 1,952 square feet. Dallas and Austin are also topped on the list of largest homes. You would need property appraisers in Houston for you to better understand how the average price per square foot is reached and to know more about Gross Living Area, which is the measurement used by appraisers. Gross Living Area is generally the main living areas, such as bedrooms, living rooms, etc., and they can contribute the most to the house's value.
Importance of Seeking Real Estate Appraisers
The role of real estate appraisers in the home buying process is very important. Seeking the professional help of a real estate appraiser will provide impartial judgment as to the real condition and value of the property. The result is in accordance with the market value, neighbourhood, size of the home, and its improvements. 
Whether you are the seller, the buyer, or the lender, the only way to determine the value of a property is through real estate appraisal with a real estate appraiser's help. 
Highly Beneficial to the Buyer

: If you're a prospective home buyer, appraisers can help you get a real deal. You'll be able to realize the true value of the property or spend a fair price for your dream home. 
Highly Beneficial for the Seller

: For a seller, you'll know the true value of your home based on the factors mentioned above, allowing you to pose a fair selling price for your property. For example, if your home's appraised value is very low, you can make improvements to increase its value. You can ask for some tips on how a real estate appraiser rates properties to know which home features are worthy of improvement. 
Highly Beneficial for the Lender

: Because financial institutions, like banks, take a risk when lending money, they would highly benefit from working with potential clients with the help of a real estate appraiser. With the help of an appraiser, the lender would know the property's value and properly assess the risks. 
No More Questions Asked: Every significant party in the property buying process is provided a clear idea of a property's fair price without questions asked. Real estate appraisers are highly respected because of impartiality since they are trained to assess the value of a property using accepted parameters.
Much more goes into an appraisal, such as the home's foundations, materials used for walls, windows, floors, upgrades, and amenities. What does carry a lot of weight in upgrades are the roof and air conditioning system, especially in older houses. 
An appraisal isn't an expectation, but you'd do well to make your home look its best. Furniture isn't something an appraiser looks at, but tidiness is always good to have. Upgrades in various aspects of your home, its size and location, and the overall condition of your home, is what the trained eye of an appraiser will see and accordingly determine its value.