A sophisticated interior design says a lot about your style and personality. The transitional design gives you home that sophisticated look that you will love. Put simply, transition means moving from one position to another or moving from one thing to the next. In interior design, transitional design referring to a combination of otherwise different styles or colors in a room to create a cohesive design.  
Transitional design is trending thanks to the simplicity and class it exudes. In most places around the world, homeowners are overlooking al interior design rules and merging vintage and contemporary designs. There is no standard way to transitional interior design – you need to mix and match whatever works for you without creating so many styles that the eye will feel strained.
What is Transitional Design?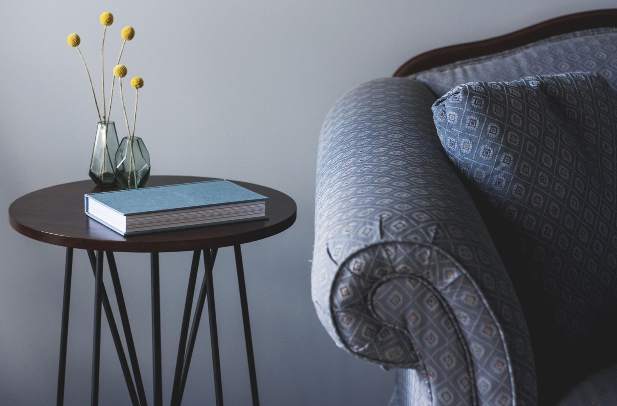 Transitional interior design refers to a combination of modern and traditional styles, fabrications, colors, and decorative features. By combining the old and the new, you will have more freedom when you need to decorate your home since there is no end to the style you choose. Transitional home décor involves combining very different designs to create a cohesive design in your home.
At first, it might be challenging to mix furnishings, but it becomes easier with time. In essence, you need to find a path that makes different styles work harmoniously while representing your style. For instance, to create a peaceful living room, you need to look for vintage and contemporary styles that will create a peaceful space. To learn more about other popular architectural styles, visit Procore Technologies.
Combining Old and New
Combining the old and the new involves marrying designs and styles from different eras. When combining styles from different eras, you need only to pick a handful of elements from each era to prevent the design from coming off as random and to ensure elements do not compete with each other. For instance, you can pick three or four themes and a few common elements to ensure everything in the transitional design style is unified irrespective of the diversity of the elements.
Neutral Colors
Another aspect of transitional design style is mixing colors. Note that if you mix so many colors, the room will look confusing as the eye will not know where to focus. Again, commonality will make everything blend in together all too well. To create a different look, make use of neutral colors – black, white, and gray. These will help you create a color combination that works seamlessly.
Matching Sizes of Furniture
In transitional interior design, getting the scale right is essential. You need to keep the furnishing and accessories in rooms almost the same size save for a few items that make the focal points in your home. You can have the main tables, sofa, chairs, and artwork on walls slightly larger to act as focal points.
How to Achieve Transitional Interior Design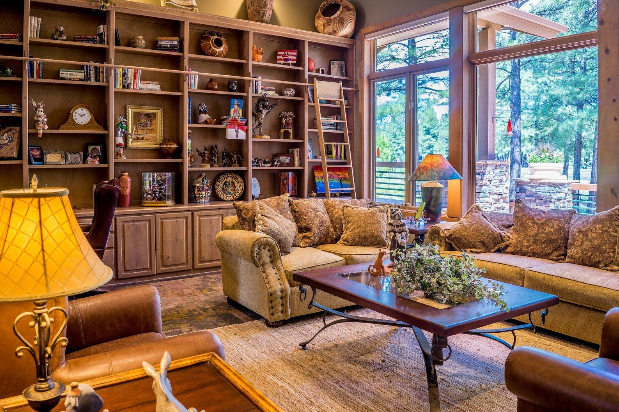 Before you start trying out different styles for different rooms, there are a few things you need to understand. For starters, there are no rules as to which styles you can match as long as the styles marry you combine marry perfectly. The transitional design style is all about balancing elements and design styles and adding hues and furnishings that add life to the styles. You need to include decorative features that are full of life. Below we have discussed how to achieve a transitional interior design in different rooms in a house.  
Transitional Kitchen Design
A transitional kitchen design carries a beautiful blend of contemporary, vintage, antique dishes and appliances in modern cabinets with clean and sophisticated colors against classic flooring. 
You can introduce competing for design styles in the kitchen in cookware and dishes. Ensure that the transitional design style you choose does not create a hectic clash of colors and sizes. You can have a vintage kitchen table with modern chairs tucked under it.
Dining Room
The dining table is the center of all design styles, just like the cabinetry plays a crucial role in transitional kitchen design. The dining room needs to have a regal air irrespective of the design. As such, choose a classic dining table that will never go out of style and then choose other components of the dining room to marry the table's design.
Bathroom
The bathroom needs to have glass, metal and ceramic to create a modern design. You also need to incorporate wood to add a touch of traditional design. You can also arrange traditional tiles in a chevron pattern in the bathroom. 
Bedroom
There are endless styles that you can blend to create a transitional design style. For starters, get a unique mirror that acts as a focal point for a whole wall in your bedroom. You also need to get a headboard or bed platform that makes a statement. 
However, you do not need to mix so many styles that they would seem "too much." Instead, have a subtle mix of styles against soothing complementary hues. Ensure that the curtain colors match or contrast other colors in the bedroom in a perfect way.
Living Room
There are endless styles that you can mix and blend for your living room. You can have mismatched prints on your walls, whimsical chairs, art pieces of varying sizes hanging on your walls, different era styles, cultural references, and sculptural elements throughout the room. 
To keep everything in perfect sync, you need to keep the style elements speaking of the same theme. For furnishings, keep them in scale to avoid competition with each other. You can have one item as a focal point, but everything else should be maintained at the same size.
Conclusion
It is easy to blend two opposing styles to create a harmonious design if you know what you want to achieve with the styles. If you need to create a minimalistic design with soothing colors, look for elements in any style that will help you achieve that. In instances where you doubt your ability to attain transitional interior design on your own, hire a skilled designer to help you. After designing, ensure everything looks perfect – if anything looks out-of-place, remove it, and replace it with something else.