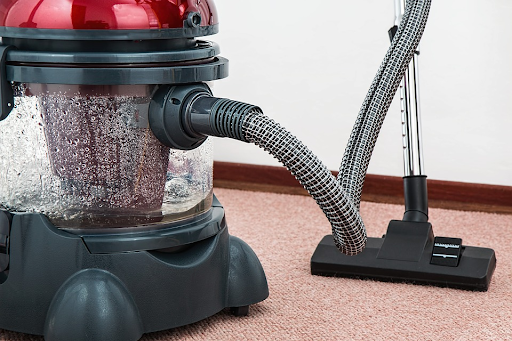 You may have wondered if a cleaner is right for you. A cleaner is always a great idea. Whether you are looking to clean your home or your office, a cleaner will not only minimize allergies, but it will also help your area to get cleaner. This will attract more clients. No one wants to come into an office that is directly or that has stains of the floor. That is why the experts at Anyclean London are here to explain to you what a cleaner can do for your home or office. You won't want to miss this article!
Carpet cleaning
The first point we want to make and the most important is that it will get your carpets cleaned. When you hire a professional carpet cleaning company it will do a deep cleaning of the carpet and help your carpet by getting the stains out and anything else that is in the carpet out. In many cases, you may have used chemicals on your carpet or chemicals may have been used in the house and you want those to get out. When you use a carpet cleaner, those are getting out of your carpet so you can breathe in fresh air again. Unfortunately, these chemicals get stuck in the carpet and it makes it difficult to get them out by regular vacuuming. By hiring a professional carpet cleaner, you are getting rid of them once and for all.
Shampoo your carpet
A professional carpet cleaner will not only clean your carpet but shampoo it too. For example, if you are having a shower and you shampoo your hair as opposed to simply washing your body off, it makes a big difference. Soap makes a big difference in the shower and that is why shampooing your carpet is so important. Make sure you get a carpet cleaning company that is willing to do this so that they get a deep cream of your carpet in and get everyone out.
Clean your furniture
The next thing that a carpet cleaning company can do is clean your furniture. That right, a carpet cleaning company is more than just carpet, they want to ensure your entire room is clean. Depending on what type of furniture you have will depend on what kind of cleaning the company will do. If the fabric allows, they will deep clean all the way through the couch so it is completely clean. It's important that not only your carpet looks clean but the furniture too, that is why it's such a good idea to do both. Even if your carpet is clean and you have a client in your office, if you have stains on a couch or it looks dirty at all, they will be thrown off.
Before a professional carpet cleaning company comes over, there are a couple of things you want to do. Here is a quick list:
Declutter the area
It's important to declutter the area. If the carpet cleaning company needs to do it this means that they either are not able to spend as much time on cleaning your carpet or they need to spend some of their time on decluttering the area. Make sure you declutter the area from anything on the ground that can easily be moved like children's toys before the carpet cleaning company gets there.
Move light furniture
Just like decluttering the area, if you have any light furniture that can easily be moved, make sure you move it. It's a lot easier to clean under furniture if it is already moved and can't be moved. A person cleaning can easily get under a couch if it is moved if they need to go in different angles in order to reach under the couch, this makes it more difficult and they most likely will not get every spot. That is why we recommend moving any light furniture that can be moved before the cleaning company gets there.
Keep pets away
If you have a pet, they may feel uncomfortable with a random stranger in their house. That is why it's a good idea to keep your pets away from the scene when the carpet cleaners arrive. Not only will it make your pet feel more at ease, but it will make it easier for the carpet cleaner. If they are consistently worried about a dog barking at them, if they will bite them, or even just playing with them, it will distract them from their task of cleaning your carpet. Before the carpet cleaning company gets to your home, lock your pets up for the time being and they can be released once the company leaves.
As you can see, a cleaner can be very beneficial if you have a home or business. It will not only get it clean, but it will help it to look nicer overall and even help your business look more professional. The last thing you want is for someone to walk in and there to be stains on your furniture or carpet. For more information on cleaning or to speak with a cleaning expert, contact us today.