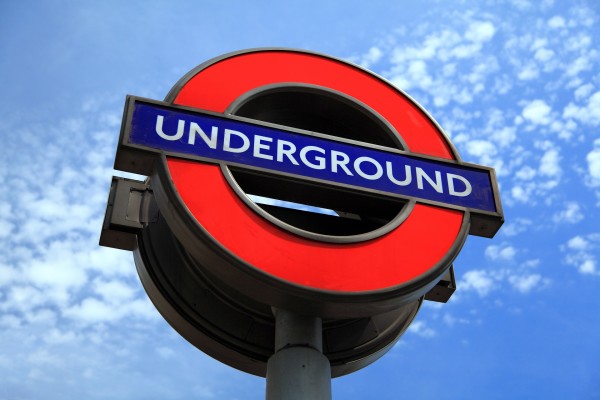 Only a few years ago, the desire to move to Peckham would have earned you – at the very least – an expression of concern and bewilderment. Its reputation for urban decay and gang crime hardly made it an aspirational place for an upstanding member of society to inhabit. Fast forward to March of this year, and Peckham has just earned the crown for the best place to live in London.
Shouldn't this title belong to the more conventionally desirable locales of Mayfair or Bloomsbury? What's going on in Peckham for it to pip them to the post? Sit tight, and we'll tell you.
The Scene
Peckham has been treated to significant investment and regeneration since the 1990s, with success stories like the Bussey Building (a former factory transformed into mixed-use commercial units) creating a bounty of opportunities in the area. As a result, the already buzzing community is shaking its troubled past and is now a hotspot for various artists, designers and young creatives, replacing Shoreditch and Hackney as the hipster hub of London.
The Bussey Building, also known as the CLF Art Café, is actually a great place to start getting a feel for Peckham. The down-to-earth venue is a hive of creativity, acting as a gallery, theatre and nightclub as required. The building was saved from demolition by a community group, it represents Peckham pride from the record shop in its basement to the fabulous cinema on its rooftop.
The Housing
There's a huge variety of properties in Peckham, not least because the recent gentrification has led to an increase in family homes and extortionately priced apartments to balance out the top end of the market. In amongst these, you'll find Victorian and Georgian terraces (many converted into flats), and good availability of ex-council properties.
Experts with experience in the area, like London surveyors Daily Move, have noted that values have been soaring, with prices increasing by almost 50% in the last five years, outstripping the rate of neighbourhoods like Mayfair.
Don't let this put you off though; considering its proximity to the city centre, a wise investment in Peckham can still return excellent value. Flats are currently averaging just under £400,000, and 1-bed rentals start at around £1000 pcm. While it still takes some imagination to make these prices seem affordable to the average person, shared ownership schemes and first-time buyer incentives do leave some options open for the younger house-hunter.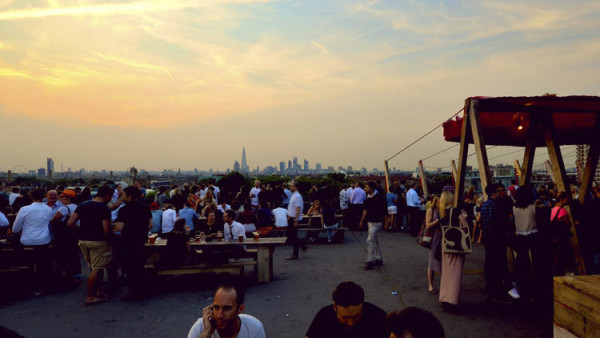 The Bars
While it might not be boasting the late-night scene of Shoreditch or Camden, there's a reason why the cool kids have been flocking here in droves. Peckham boasts some truly excellent bars and pubs, including some of the most memorable spots in London.
A contender for the best bar has to be Frank's – a quirky pop-up at the top of a former multi-storey car park which, aside from its stunning panoramic city views, offers an excellent selection of reasonably priced cocktails. If you prefer your alcohol hoppy, Brick Brewery is the local microbrewery just outside of Peckham Rye station. It serves casks of their own varieties and the cosy Tapyard is open until 10pm Thursday to Saturday.
The Food
Peckham stands as one of the most culturally diverse places in the UK, and as such, you can find a huge variety of cuisines on its streets. When you're bored of the typical hipster fare of avocado smash, you can treat yourself to an exquisite Italian, Indian or American-style meal to sate your palette.
Too ordinary? We should probably mention that the best restaurants in Peckham include spots serving traditional Cantonese, Persian, Nigerian and pan-Balkan delicacies… to name but a few. Whatever obscure dish your palette is craving, we're sure you'll find someone serving it in Peckham.
If you prefer to cook at home, you can spoil your pantry with delights from the many local markets. There is a weekly farmers' market every Sunday on Peckham Square, and there are nearby shops specialising in Vietnamese and African ingredients.
The Transport
Located in the south-east of London, in the Borough of Southwark, Peckham is just beyond the fringe of Central London. While it might not be the best-connected station on the tube map, the local bus services (and night bus services) are plentiful, and the network gives you a chance to enjoy a bit of good old-fashioned daylight.
Your nearest rail stations are Peckham Rye and Queens Road, Peckham, both of which are in Zone 2, and are served by the London Overground. This route will take you directly to Clapham Junction in about 20 minutes, while getting into the city centre – let's say, Oxford Circus – will take about half an hour with a couple of changes.
If you're looking for somewhere oozing with character, Peckham is waiting with open arms to welcome those from all walks of life.[vc_row][vc_column][vc_separator][vc_column_text]
Find Properties for Sale in London and the Surrounding Area:
[/vc_column_text][vc_row_inner][vc_column_inner width="1/3″][vc_column_text]
[/vc_column_text][/vc_column_inner][vc_column_inner width="1/3″][vc_column_text]
[/vc_column_text][/vc_column_inner][vc_column_inner width="1/3″][vc_column_text]