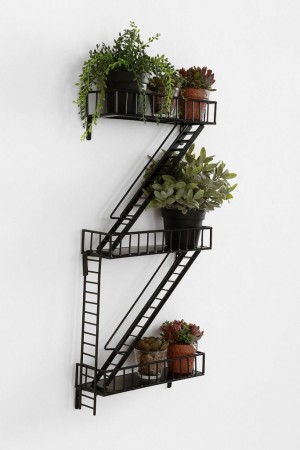 Stainless steel shelving is a good helper in your kitchen. They can help you arrange dishes, utensils, food and spices but also, in principle, simplify your work and speed up already familiar functions. Stainless steel wall shelves help keep things organized and close at hand. An important element of this design is that it is made of food-grade stainless steel. It does not change its shape, the material does not wear out, and it remains in excellent condition, which is why the same wooden shelving cannot please. 
Cooking even a small number of dishes in a kitchen where the workflow is not optimized and the chef's workplace is not prepared for the cyclic distribution of dishes turns into a constant rearrangement of all dishes in different corners of the kitchen. Space optimization is the first thing you don't have to worry about while working. Racks can replace many unnecessary lockers, and immense cabinets, which are also difficult to move. Wall-mounted metal shelving (also called hanging) for the kitchen can be placed where it is impossible to install any other restaurant equipment.
Thanks to their modern appearance, such shelves can harmoniously fit into the interior of almost any kitchen. You can give it an extra twist. A particularly interesting option is stainless steel and other textures. This allows you to create a unique dynamic effect. A professional kitchen designed to the highest standards becomes the ideal space for productive work.
What are the Advantages of Restaurant Shelving from Stainless Steel? 
The main selection criteria include the model dimensions, installation method, and functional purpose (standard model or for drying dishes). For food blocks of large enterprises, it is advisable to purchase several commodity units. Before you buy a stainless steel shelf, it is recommended to take into account the completeness of the kitchen with other furniture and determine the exact dimensions. One type or similar type of product is placed on one working surface. On multi-level structures, the proximity of food and chemicals is prohibited.
It should be mentioned that more and more modern kitchens are not only equipped with high-tech style, and it is metal shelves will fit perfectly into the overall style of the room. Within the framework of industrial operation, it is possible to compare the properties of the material and indicate the value in use:
Easy surface care, cleaning with minimal effort. Stainless steel wall shelving is great for kitchen work. It does not absorb dirt, fumes and food residues, so any contamination can be quickly and easily removed. Unlike the porous surface of vinyl, the surface of stainless steel has a low ability to absorb, so it does not remain full of water, chemicals, and dirt and is always safe for products.

Unlimited period of use. Stainless steel does not corrode, therefore it does not rust, does not wear out and it is difficult to leave even small nicks. Thanks to this, it will not be necessary to additionally repair, or spend money on the care of the racks during the entire period of use. It is for this reason that stainless steel wall racks can be called eternal.

The surface of the stainless steel wall shelf is quite dense, so harmful microbes do not accumulate there. A place where many people work and with many products of varying degrees of processing must comply with sanitary standards and be easy to clean.

The last feature and reason to buy stainless steel restaurant shelving is that stainless steel complements and enhances the decorating style of any food service establishment. A good design solution to implement in the kitchen is to combine a small number of different textures for a dynamic effect. Stainless steel makes the kitchen look modern and professional without drawing too much attention to itself.
Wall-mounted metal shelving comes in ventilated, wire or tube types. These shelves are made of pipes or wire. Their design allows you to quickly dry dishes or other working equipment. They circulate air well, so it is better to store products that spoil quickly in such racks. In addition, they are quite light and can always be moved to different corners of the kitchen. The disadvantage of these racks is that they are more difficult to clean due to the concave design, and because of this, bottles cannot be placed on them.
In a professional kitchen, it is important to adhere to sanitary standards, so the hinged shelves are made of food-grade steel. The material repels dirt, so for cleaning it is enough to wipe the metal with a sponge. Steel does not absorb dirt and organic residues. This helps to preserve the appearance of products, and also prevents the accumulation of bacteria. To care for the surfaces, it is enough to wash off the dirt with running water. 
Ref: THSI-2855 | ZD.25233