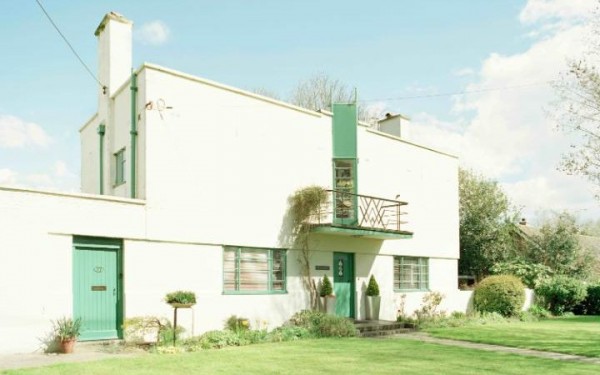 London life is unrealistic for many. Inflated property prices are a city-wide epidemic and buyers are often forced to choose between microscopic proportions in the city centre and exhausting commutes in the suburbs. Even if homeowners have managed to get on the property ladder somewhere in London, many find that the noise and chaos of the city eventually becomes too much, and they long for the countryside.
Luckily, Essex is right on the northeast border of Greater London, and offers a comfortable lifestyle without venturing too far away from the capital. With rolling countryside, attractive towns and amenities for every household, this understated county has something for everyone.
The best for commuting: Basildon
Close proximity to London means that many Essex residents still work in the city. Although there are good transport links from around the county, Basildon probably offers the best of both worlds.
The town has a good selection of shops, schools and green spaces, meaning that young families can easily make a home for themselves. Plus the train takes a mere 37 minutes to Fenchurch street.
Basildon might not be the prettiest town in Essex, but this has helped to keep prices down across the county and considerable development is planned over the next decade or so. Average house prices are currently just under £290,000, with many of these  being flats (costing in the region of £180,000).
The best for TOWIE life: Brentwood
Despite what TV may have you believe, not all of Essex is about golden tans, bright white teeth and hair extensions. However, if that's exactly what you're after, you only need to know where to look.
It might be right on the cusp of East London, but moving to Brentwood is like stepping into a different world. In addition to all the high street brands you could desire, you'll find the town centre packed with independent boutiques (many owned by the actual cast of TOWIE). Expect fashionable nightclubs, trendy restaurants and
Average prices in Brentwood are just under £480,000, with apartments typically costing £260,000 and detached homes fetching around £830,000. Although you can get a sizeable property for the price, it's a good idea to have the property surveyed to make sure you're making a sound investment.
The best for families: Colchester
Known for being the oldest town in Britain, Colchester offers residents a rich history as well as plenty of modern conveniences. The charming old quarter is particularly pleasant to walk around and you can find theatres, galleries and museums to keep everyone amused at weekends.
With an excellent selection of state schools and private schools, Colchester draws a lot of families away from the chaos and competition of London, but being just 49 minutes away from Liverpool Street means that it's still possible to commute to city jobs.
The average house price in Colchester is around £325,000, with family homes typically costing around the £380,000 mark.
The best for countryside appreciation: Dedham
A little north-east of Colchester you'll find Dedham, a postcard-worthy village nestled on the riverbanks of the Stour. If you're keen to escape to the country but don't want to feel isolated, its proximity to Colchester and London (60 minutes on the train) makes Dedham an ideal choice.
The landscape is just as pretty as it was in the early 1800s, when it was captured in paint by the famous artist John Constable, earning the area its name of "Constable Country". The steady flow of appreciators means that the village offers a handful of independent shops, gastropubs and tea rooms to keep visitors and residents busy.
Picture-perfect views come at a price and average house prices are around £630,000 in Dedham.
The all-round winner: Chelmsford
It's easy to see why Chelmsford was the winner of The Sunday Times' Best Places to Live List in 2018 as there's literally something for everyone.
Its proximity to London means that it's a desirable commuter location, while easy links into the East Anglian countryside attract those in search of more rural living, too. Hylands Park and Baddow Hall Park are some of the best green spaces and Bond Street, High Chelmer and the Meadows all offer fantastic shopping opportunities.
First-time buyers can easily get on the property ladder thanks to the wealth of 1-bed apartments and starter homes, and there are plenty of detached suburban properties to allow families room to grow. The rate of development in Chelmsford means that it's relatively easy to find homes for all budgets.