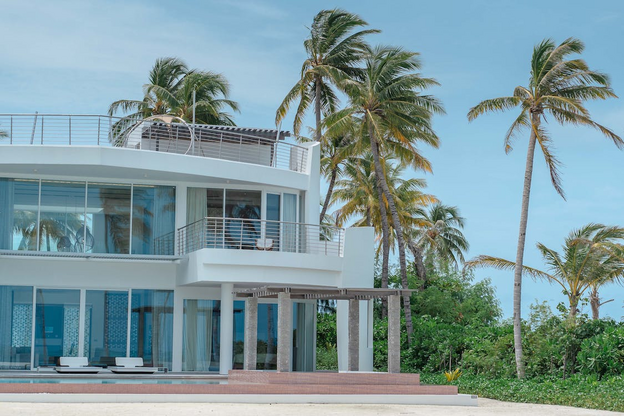 Bay View homes are one of the most desired housing options for sea-loving people. Not only the people who love fishing or boating but also those who like to spend time or live near an ocean are always in search of a Bay View home. So, we picked four locations that offer the residents Bay View houses with various pricing options. Have a look and find your dream home by the sea.
4 Best Locations To Buy A Bay View Home
These are the top four locations to buy your dream bay view home.
1. Milwaukee, WI
Bay View is a neighbourhood in the southeast of Milwaukee city in Wisconsin, with some exciting bay view homes to offer its customers. Families and young professionals are the main residents here, and most own their homes. The trendy neighbourhood has plenty of coffee shops, global restaurant chains, bars, thrift stores, boutiques, theatres, parks, and beaches for its residents.
The average house price in Bay View is $315,000. A 2-bed, 1-bath, 765 sq ft house on a 4,792 sq ft lot may be priced at $224,900. And a 4-bed, 2-bath, 1,498 sq ft house on a 3,920sqft lot may be priced at $347,900$. But if you want something more luxurious, then a 3-bed, 3-bath, 5,004sqft4 house on a 792 sq ft lot might fit the purpose, which may be priced at $1,300,000.
Living in this affordable city is 2% cheaper than the national average. And it is one of the best communities to move in, in the state of Wisconsin. This is the place you should pick if you want to enjoy the western shore of Lake Michigan.
2. Ocean City, MD
Ocean City, Maryland, Bayview homes are worth looking at if you are looking for exclusive coastal real estate investment opportunities. Million-dollar villas are available here as well as small-family homes. Beautiful views of the Isle of Wight Bay can be enjoyed from your home. The average price of a 3-bed, 2-bath, 833 Sq.Ft. House along the water is around $454,000.
There are houses with panoramic views available at an upper price range. A 6-bed, 3-bath, 4,780 Sq.Ft. Single-Family-Home-type villa on Inlet Isle Lane in West Ocean City is priced around $2,999,900, with a boat dock. The premier location is best suited to anyone who likes fishing & boating and would prefer access to the world-class marina.
Cape Isle Of Wight also has some single-family homes with a 5-bed, 3-bath, 2,854 Sq.Ft. area with water frontage and its boat dock with a stunning view over the water. The price is around $1.5 million. Families that like the clean ocean air, enjoy sunsets on the shore, and love to spend time beside calm waters, are more than welcome here.
Ref: 3119.27275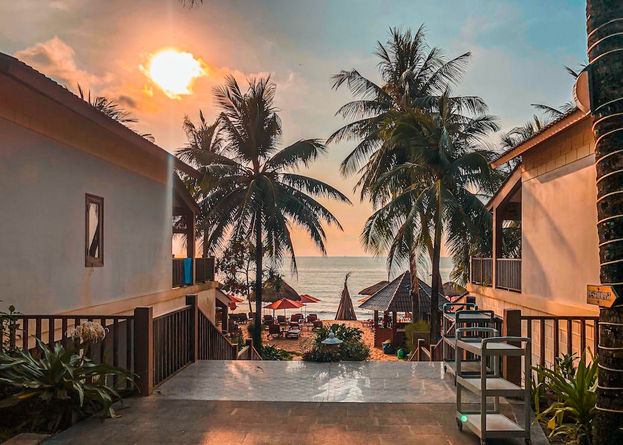 3. San Francisco, CA
Another Bayview home you can move into is the neighbourhood on the southeastern corner of San Francisco, California, just next to Hunters Point. There you will have a combined urban and suburban living experience. And you can rent and buy a home in the Bayview community, though most residents prefer renting. The neighbouring area has coffee shops and parks for enjoyment, besides the excellent view of the shore. The community has above-average public schools. Families and young professionals are the primary residents here.
Bayview is one of the most affordable neighbourhoods in the city compared to San Francisco's expensive housing cost, which is the 3rd most expensive in the US to rent. So, consider yourself lucky when you find a 2-bed, 1-bath, garage-included recently constructed condo with a bay view at only $599,000. However, you will also find good old luxurious villas that might have a price of around $1.12 million.
4. Selbyville, DE
Bay View Estates in the state of Delaware is our fourth pick, and it is situated in Selbyville, Sussex County. Most houses are on the waterfront, and you can directly access the beach from the adjacent private dock. The community treats the residents with exciting facilities- tennis courts, a pool, a clubhouse, and a boat ramp. The Assawoman Bay and Ocean City inlet is just nearby, only a 20-minute boat ride away through the canal.
The neighbouring community offers various housing options to rent and buy. Most homes are around 1,300 to 1,500 sq.ft. They have an affordable price range from $310,000 to $495,000. And the monthly HOA fee is around $23 on average. To buy a 3-bed, 2-bath, detached single-family home on a 0.38ac lot size, you may need to spend about $495,000. Renting is another great way to live in this community. A 4-bed, 2-½ bath, 2,432 SqFt home with garage and boat dock comes at $3,200 per month.
No matter what type of home you prefer, condos, villas, apartments, or detached single-family homes, we hope you found the perfect location to move into. Milwaukee, Selbyville, San Francisco, and Ocean City are just four exceptional places to make your dream bay view home. When making a real estate investment, it is super important to check the authenticity of the service provider, whether in an offline or online marketplace. Get the best real estate deal on The Property Marketplace, where buyers, sellers, renters, and landlords meet and get the right valuation of the property.
Ref: 3119.27275