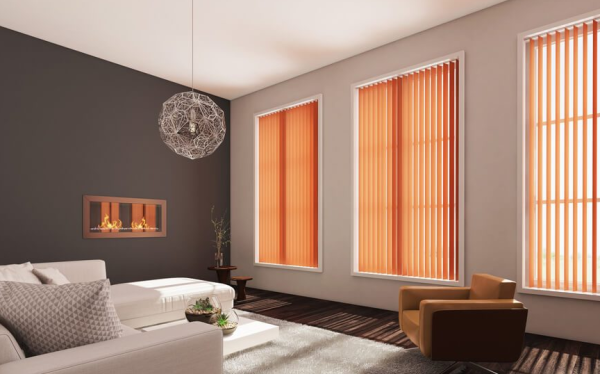 As the proud owner of a house, you must consider its appearance and practicality. There are a lot of unique factors to consider when it comes to deciding which pieces of furniture should go in which rooms. Are you going to make this room the guest bedroom or the office? Where will you spend most of your time; in the family room or the den? 
One thing that is common about rooms in any house is windows. Most of your rooms are likely to have windows. So, what is your plan for the windows? How will you decorate them? 
Have you considered affordable window blinds? Due to their ability to last and practicality, many homeowners install window blinds. If you are on the fence about affordable blinds, below are details about various types to help you decide which is most suitable for your home.
Wooden Blinds
One of the best features of wooden blinds is that they can be coloured to match any decoration in your room. For example, if the dominant colour in your living room is a deep maroon, then you can make the window blinds match.
Of course, any colour will do, so you shouldn't feel obligated to select one specific colour. The slats on these blinds are some of the most customizable in size. It is also possible for you to mount them in a variety of ways. There is a final benefit that you may not have considered. When the blinds are closed, they block UV rays from entering your home. So, your home will be more energy-efficient. 
Fabric Blinds
The calling card of fabric blinds is that you can choose from a wide selection of fabrics and textures for your affordable blinds. These fabrics are usually easy to care for, making them more comfortable for you to clean. 
On top of this, if you are the type of person who enjoys naturally lighting your rooms, then opaque fabrics are available. This fabric lets soft sunlight through, creating a warm glow for you. Many of these fabrics have received much treatment to maintain quality over time. When it comes to style, fabric blinds often create a cosier look when compared to hard materials. 
Composite Blinds
These blinds are like the utility tool among blinds. They meet all your needs. Created from high-tech polymer, your rooms will be private and dim when needed. At the same time, they resist moisture, so your bathrooms and sink areas are the perfect locations for them. If you're looking for budget-friendly yet stylish blinds, these wood-look blinds are a great option. There are also many colours available. These composite blinds are also insulants, making your home more energy-efficient. 
Vinyl Blinds
Vinyl blinds differ from the other options you've read about in this article because they hang vertically rather than horizontally. They're the best suitable for you if you have humid areas or areas that face the sun, as they are moisture and heat-resistant.
At the same time, they will look highly appropriate on any of your oversized windows. While they may not be as customizable as fabric or composite blinds, they can still be colour-coordinated with any room you choose.
Ref: 3289.28560