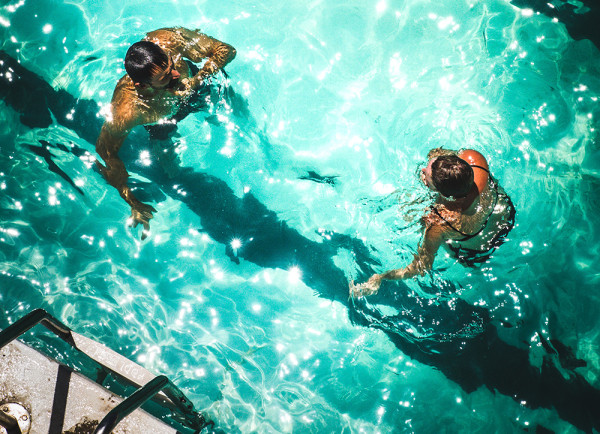 The benefits of installing a home swimming pool is the UK are hotly contested. On the one hand, a home pool affords you the convenience and luxury of a private place to exercise, relax and keep the family entertained at home. On the other, you can sink a sizeable investment in a feature that may not see a lot of use in cold months, and won't potentially add any value to your property when it comes to sell.
An often-overlooked compromise is the exercise pool. Also known as an endless pool or swim spa, we're talking about swimming pools that take up as little as 6'x6', yet allow endless swimming with a motor-generated current. A quality pool from award winning pool builders will ensure that even with a modest footprint, you can reap all the rewards of a full-sized pool plus some additional benefits. Read on to find out more.
Less is more (money in your pocket)
It's no surprise that a smaller pool costs less. That's less to install initially, and also less to maintain over the course of its lifetime. The smaller surface area of an exercise pool means it won't suffer from the same surface heat loss as a full-sized pool, and the reduced volume of water requires a far lesser quantity of chemicals to stay clean. In fact, many pools can be kept maintained with an in-built purification system, requiring only their pH balance to be monitored.
Compared to a full-sized pool, you also won't have to dig as deep into your pockets for a pool cover, or a professional dehumidifying system if you're planning to house it indoors.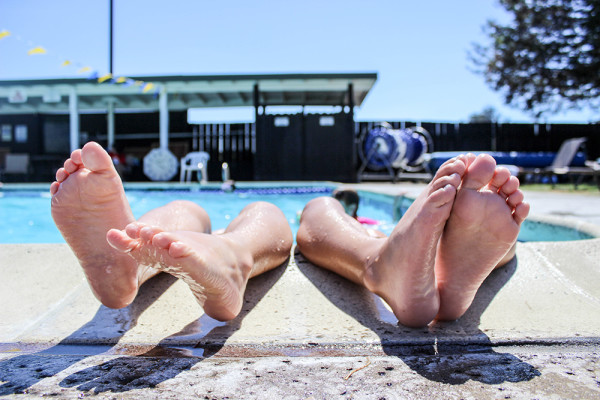 Easier to install indoors and outside
One of the biggest expenses of an in-ground pool is the cost of excavation, and even for above-ground models you have to sacrifice a considerable amount of garden for installation. On top of that, the average construction will take between 4-6 weeks to complete, so you will need to plan well in advance. In comparison, the modest footprint of an exercise pool means that building one in your garden is significantly less hassle, and can take as little as three days.
Exercise pools are also more convenient to install indoors – their modular designs allow easy transportation through doorways, so if you want it in your basement, conservatory or summer house, the choice is determined by you – not your pool.
No compromises on style
Spending less on installation means that you can afford to splash out on everything else. Luxury finishes, beautiful environments – exercise pools are the perfect candidates for some serious style treatment, indoors or outdoors. Whether you want a blissful, spa-like setting, or an edgy accompaniment a home-gym, a luxe exercise pool is a glamorous and versatile addition to any space.
The perfect workout for all abilities
If you're a dedicated swimmer, an exercise pool allows you to focus solely on speed and form. With traditional lengths eliminated, you stop wasting time and momentum turning around, allowing you shave precious seconds off your distance times and maintain continuous effort throughout your session.
If you're slightly less athletic, the adjustable current lets you tailor your work to your ability, and the gentle buoyancy of the water simultaneously provides support and resistance for each movement. This makes an exercise pool ideal for gradual fitness improvements regardless of injury, age or mobility.
Everything except water polo
There is a common misconception that exercise pools can only be used for fitness. While it's true that they are an excellent way to stay active, exercise pools can be used for so much more. Most pool designs can be fitted with jacuzzi features to help you unwind after a long day, and they can double up as plunge pools to cool off in the summer heat.
They're perfect for families, too. Kids of all ages enjoy splashing in the gentle currents created by the pump, and we promise they won't even notice the size of the pool! It's also much less stressful for their supervising adult to keep an eye on a smaller body of water.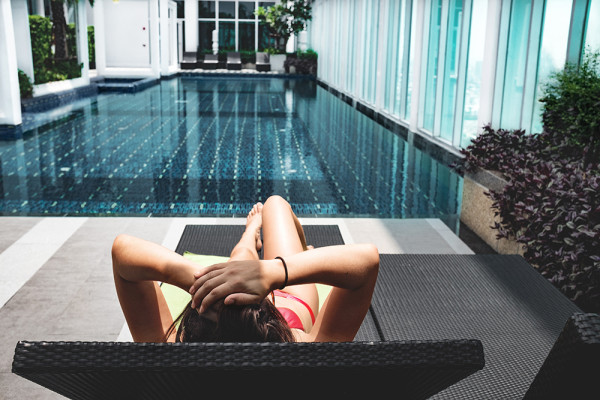 Use it all year round
Many UK homeowners shy away from installing a pool because they're not sure how much use it will get, versus the amount of maintenance a full sized-pool will require. In particular, the costs of heating a pool to use it all year round, or the effort of shutting it down and refreshing it every year put many people off.
By installing a lap pool indoors, both of these problems are solved – you can enjoy it in every season, with significantly lower maintenance required. It's a win-win.
You can take it with you when you move
With an endless pool, you never need to worry about the effect it's having on the value of your home, because you can simply take it with you when you move. The relative portability of an exercise pool also makes it a popular choice for renters, or those who have to relocate frequently for work, as they can take their little piece of luxury with them wherever they go.