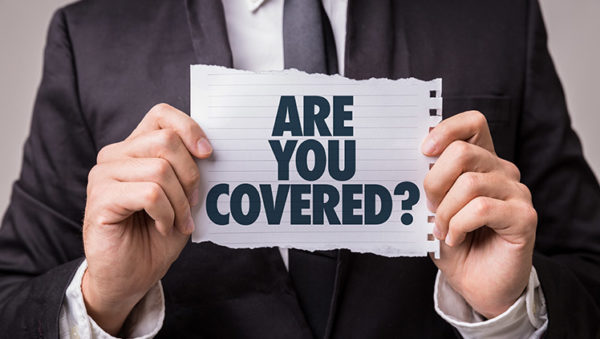 There is a general feeling in society today that insurance is a scam. Most people see insurance as a more sophisticated form of gambling but Get Rich Slowly notes that while a gambler seeks to make a profit from risk, for the individual, buying insurance aims to mitigate against risk. The distinction is critical when it comes to an understanding of how insurance is different from gambling. If anything, not having insurance is a gamble, and considering the unpredictability of life, that gamble might be worth more than you expect. Whether it's primary auto insurance or restaurant insurance, any individual should be covered for unforeseeable liabilities.
There are many insurance policies that you can't avoid. Buying a home requires homeowner's insurance, for example. Voluntary insurance is different, allowing you to customise the coverage you want for various risk classes. Optional coverage is entirely up to the policyholder, but having more coverage is always better than less. Insurance will always need to cover necessary expenses after a situation occurs where it kicks in. What types of voluntary insurance should we be looking at securing?
Property/Casualty Insurance
According to All-State, property and casualty insurance deals with protecting the things you own and provides coverage in case you're found legally responsible for an accident that impacts someone else. Most people shop around for property insurance but don't see it as a significant addition to their policies. Due to the misunderstanding of its importance, few people invest much into this coverage, usually opting for the minimum available. Indeed, many commercial insurance policies, such as restaurant insurance, will cover this type of eventuality, but not all.
The problem with minimum coverage is that it may not be enough. If something is like a hit-and-run vehicular accident, your insurance would be liable to cover your medical expenses. With minimum coverage options, it's unlikely the insurance company would be able to cover it all. An umbrella policy will be helpful in the event of a lawsuit since it includes defence lawyers and judgments within a certain amount.
Insurance for Disabilities
Investopedia defines disability insurance as insurance that will replace a worker's income if they become injured so that they can't work. Disability is essential to all workers, not just those involved in risky manual labour or high-risk jobs. All workers should have disability insurance as part of their coverage if something makes them unable to work and earn a living.
Some employers offer disability insurance as part of their employment package. Usually, these may cover as much as 60% of the income the company pays you if you become injured. However, if you become damaged, 60% of what you earn won't be enough to cover doctor's visits and other costs like physical therapy. Supplemental disability insurance policies can cover another 20% to 30% of a worker's income, bringing the total up to around 80% to 90% of revenue paid to you if you become injured.
Funeral Insurance
No one likes to contemplate their mortality, but funeral insurance is still a consideration responsible policy owners should make. The Australian Securities and Investments Commission (ASIC) defines funeral insurance as insurance designated to pay for funeral costs and any associated expenses after the policyholder dies. Based on the value of funerals today, these expenses can run into the tens of thousands. It would be unfair to expect those still alive to cover those costs, so a funeral insurance policy might be the best option.
Budget Tips for Insurance
In all insurance policies, the critical element is knowing how to balance the amount you pay. Shopping around can offer many options and different costs for coverage. Individual companies tend to offer discounts to clients with multiple policies. Additionally, some companies offer flexible deductibles, meaning that the system may cost less, but the up-front fee paid for the plan to kick in may be more. Balancing the premium-deductible costs ensures that insurance is affordable as well as accessible.
The most effective method of determining what you need regarding insurance policies is to talk to a professional. They are experts at educating clients about how to protect their assets and what insurance they do and don't need. Following up a discussion about insurance with your research helps bolster what you've learned and gives you a better footing for further talks. In the end, the choice is yours whether you need more insurance, but having more is always preferable to not having enough.
Ref: 3019.26519