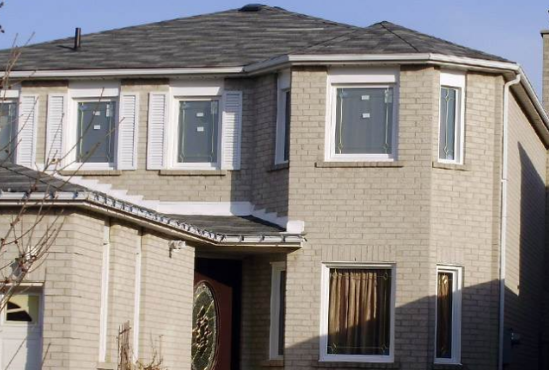 There are a lot of benefits that you get when you carry out window replacement – from increasing energy efficiency of your home to improving the curb appeal and making your home more comfortable to live; all these will make you want to replace your windows this year. But the question is, are these window benefits enough to make you pay $300 to $2000 or even more for each replacement of a window?
There are many things you should understand before you start the process of replacing your windows, so you are not caught up in a situation of confusion. It is good to know what to expect and after sacrificing what. Here are a few things experts want you to know concerning window replacement in Toronto. Take a look for an in-depth understanding.
New Windows Will Not Necessarily Pay for Themselves.
Nowadays, the best double-paned windows Toronto are almost twice as effective at conserving heat and also in the conditioning of air as their counterparts single-paned windows just some years ago, but maybe only 20% more energy efficient if storm windows accompany the old windows. And because windows don't make a significant rt of the building exterior, the new windows bring only 7-15% total energy savings. Averagely, a homeowner in Toronto spends approximately $1000 to cool and heat the home. That implies to get back your investment; it will take more than one hundred years.
If you ask veteran renovators, they will tell you that the wood products manufactured nowadays are not resistance to weather elements as it used to be some 100 years ago. The reason for this is that due to commercial demands, people don't wait for trees to mature. They are farmed quickly and harvested before they are mature. So, if you don't want to see your newly purchased windows Toronto rot, you should opt for the best alternative available which in this case is vinyl material. Vinyl is cheaper compared to wood, and if you need the aesthetic of wood, you can opt for cladding on the exterior. The cladding comes in different shades and you are guaranteed of over 20 years durability, which is three times compared to the paint applied on wood windows. 
You Can Repaint the Old Windows.
It is the norm for most homeowners to opt for window replacement whenever their windows become old. Come on! A little drafty or rattling shouldn't always mean you should replace your windows. Sometimes windows appear old because of the peeling of the paint. Repainting such windows can give them their original form. Some repairs on sash cords, glazing, and hardware, can make your windows Toronto look new again.
Repairing a single-window will not cost you more than $300, and when you have repaired all of them, you will love your new windows. Besides, some homes have stunning windows that they are worth retaining. And if you want to boost the energy efficiency of your windows, you can opt for a more affordable replacement window options such as insulating your basement and also the attic.
It is estimated that homeowners who carry out window replacement before they sell their homes get 75% ROI. One aspect that contributes to greater returns is the renovation of bathrooms, kitchens, and windows and doors. However, experts advise that when carrying out replacements, choose the styles that complete the design of your home so that you don't interfere with its aesthetic appeal. Replacing windows that do not match with the colour of the walls and doors can be counterproductive.
Maybe You Don't Need Full Replacement.
Usually, there are two main types of replacements – full frame replacement and retrofit windows. The former is done when the frame is in bad conditions while the latter is done when the frame is in good condition. So, it is the condition of the frame that dictates the type of replacement you are going to opt for.
 If you choose a full-frame replacement, you will need to pay more for it since it is labour intensive also time-consuming. Retrofit installation is cheaper and id your frames are in shape; you should opt for it.