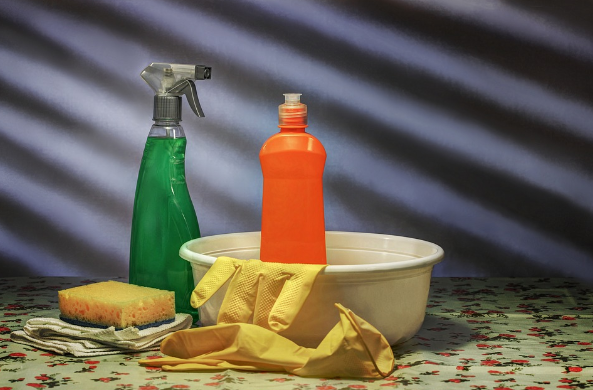 No one likes a messy house. Arriving home to find your house in a complete wreck is one of the worst feelings, however, you find yourself struggling to find actual time to clean it. As a result, the house continues to get messier and messier each day, until the house begins to smell, infestations begin to occur, and you cannot find anything amidst all the chaos. Now, seeing clutter is not the only downside to not cleaning your house. What most people do not realize is that a messy house can be extremely detrimental for those who live in it. Based on what is inside your house, dangerous chemicals can float in the air, pests can infest your house bringing all sorts of bacteria, and mold and mildew can begin to form on surfaces. None of these are fun to deal with and take a lot of time to fix. The best way to stop all of this is prevention and house cleaning. Sure, taking a bit of time everyday to clean the house might be extremely frustrating, but it will save you a lot of hassle in the future and keep your house safe. Would you want to put your family at risk?
Mess Brings About Pests
You see that plate over there by your sink you haven't washed yet? Or do you see that bowl of chips downstairs with a couple of crumbs left in it and some crumbs on the floor? Over time, as food scraps collect through unwashed plates, rotten food, and crumbs, they begin to  become a breeding ground and an open door for any insects and pests looking for a home. Once the pests are in and eating from your food and living in your filth, they are hard to get rid of. These pests will not only contribute to the mess through droppings and creating their own mess, but they won't want to leave either. Your steps to keeping your house clean must greatly improve if you are to eliminate these pests from your home. Not only do you face the dangers of the bacteria these pests bring into your house, but you also face the dangers of either being bitten, scratched or stung by these pests. Don't end up trying to take action after its too late. Washing the dishes, throwing the trash, and removing any food scraps from the floor and your rooms will greatly lower the chances of pests coming into your home.
A Clean House is Good for Your Sanity
A clean house is not just a safer environment. Clean houses can be good for your mental health and your sanity as well. Those who have spotless houses report they feel much less stressed than they did when the house was a mess and can relax much more than before. From Europe to Australia, everyone deserves a clean house. But what if you have no time to clean due to work? Luckily for you, there are services that can help you with this and meet your needs. Regardless of where you are, there is a cleaning service that can help you. Even if you find yourself in your vacation home in Australia, you can ensure that there will be someone who can help you with the cleaning. According to www.maid2match.com.au, cleaners will work extremely hard to give your house that extra shine and make you happy. In the hustle and bustle of today's society, who doesn't want to be able to achieve peace of mind. Don't let a busy schedule stop you from getting that clean house you deserve. Find the time to free your mind or enlist the help of cleaners to ensure your house is spotless.
Mold, Mildew, and Other Toxins
The worst aspects of a house that is not clean is the dangers and toxins that you could find floating in the air. Mold can grow in areas that are moist and damp. It is not something to be taken lightly, as it can easily develop and expand and release harmful chemicals in the air that can make you sick and even kill you. Could you live with yourself knowing someone in your house got very sick because of your lack of cleaning? Cleaning isn't that hard either and as mentioned, bringing in a cleaning service can make it very easy for you as well. Don't get stuck with harmful chemicals in the air, clean it up and protect your health.
Many disasters can occur from not looking after your house. You can wake up one morning to find bugs and mice everywhere, or find mold growing on your food and in the shower. The last thing you need to come home to is a stressful household that is jeopardizing your sanity. Take a weekend to clean, or hire yourself a cleaning service and be amazed at the difference it can make in your life. What room do you think needs cleaning first?