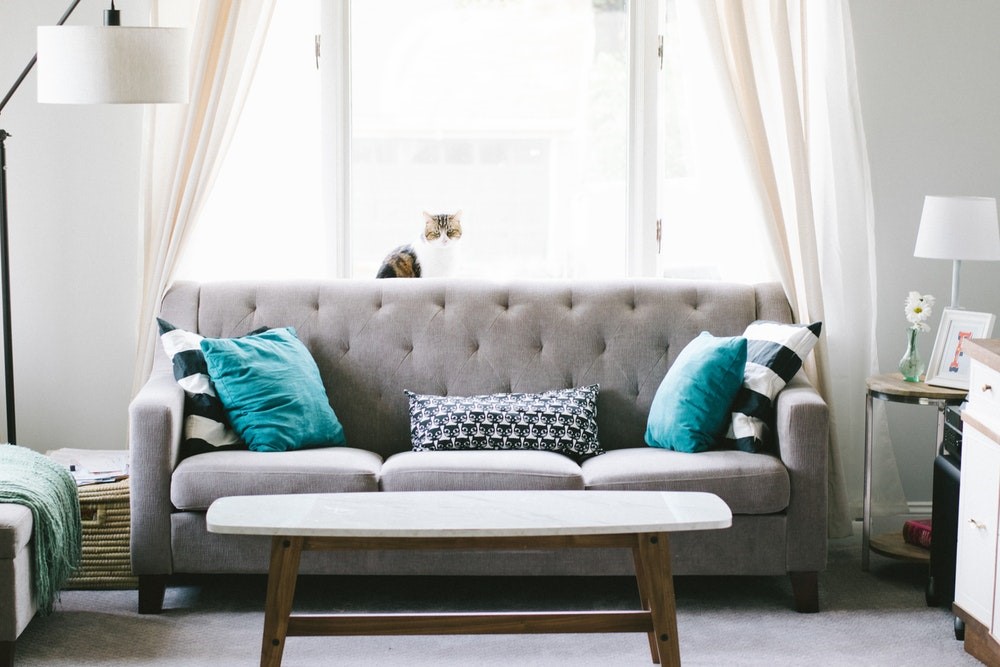 SKYLIGHTS AND ROOF LANTERNS
The option of either skylights or roof lanterns can make fantastic contributions towards significantly boosting natural light within your home.
When deciding upon which would make the preferred choice, it is important to note key differences between a skylight and roof lantern though. A skylight is a glass panel or window which is installed within the roof itself; it is part of the structure and sits flat within the roof (unless it is open). By contrast, a roof lantern protrudes from the roof itself – that is it sticks out from it. This means that the surface area of a roof lantern in generally greater due to having a greater number of dimensions. This means that more natural light can enter the room it is installed within.
Due to these differences roof lanterns and skylights are normally installed in different parts of a property. A skylight for example is commonly found in an attic or loft room. In comparison, roof lanterns are becoming a common feature in conservatories and extensions.
There are now so many options of skylights and roof lanterns available, to create the look that you desire, whilst providing the extra light required – there is essentially a window solution for almost any space.
CONSIDER LIGHT WOOD FLOORING
A light wood floor is a timeless trend in interior design. Visually, it enlarges the room, and also brightens it. So it works well even in a small space. What's more, it adds lightness, and is a beautiful background for highlighting furniture and accessories. Light wood flooring is also a good basis for creating a modern and functional arrangement.
ADDING ADDITIONAL REFLECTIVE MATERIALS
Just as you'd pick a light-reflecting mid-sheen paint for your floor, choosing furniture in mirrored glass or a high-gloss metal will help to bounce lots of lovely light around your home.
CHANGE INTERNAL DOORS TO GLAZED DOORS
Doors as a decoration features are often overlooked, especially internal doors that are often not given much consideration as external doors. However, there are a number of ways the doors in your house can encourage the transfer of light to a darker room and be an interesting design feature.
REMOVE INTERNAL WALLS
Replacing internal walls with windows is another way of borrowing light within the home. There are less drastic ways of doing this with a well thought out design to make the space light and stylish.
Borrowing light through translucent surfaces, such as sliding panels or glazed doors, is another way of maximising space in a small area whilst allowing plenty of light to shine in.
SWAP TO A GLASS FRONT DOOR
Entrance hallways, especially long narrow ones common in Victorian and Edwardian homes here, can often be kind of dark and boring. Take advantage of any light that comes into the front of your property with the inclusion of glass panels within your front door.
USE UPLIGHTERS AIMED AT THE CEILING
Why not make the most of a white ceiling and use uplighters to bounce light towards the ceiling and reflect it straight back into the room.
VENETIAN BLINDS
Think about swapping heavy curtains for lighter materials such as blinds. Blinds can be rolled away to allow maximum light into the room and don't take up too much space so won't encroach on the space inside,
OPT FOR COOL PALETTES OF COLOUR AND GLOSS FINISHES
Cooler colours help walls to recede, making the room feel more spacious and lighter. Go for pale shades of grey and blue- combined with high gloss finishes for maximum lightening effect. 
USE OF OPEN SHELVING
We're so here for white, light, and airy kitchens, so play it up even more with open shelving. Cabinetry can make a kitchen feel heavier and dense.
INCLUDE SOME ACRYLIC FURNITURE
Glass (or acrylic) furniture such as waterfall tables and Ghost chairs take up negative space, making rooms feel less crowded
ELEVATE YOUR FURNITURE
Have a clear floor as much as possible by choosing sofas and TV stands with legs. Your room will feel instantly more open as light will be able to flow underneath.